A few months ago, when we started working on the new concepts for the 21st century foodservice operation aka the "non-restaurant" restaurant, we could have never anticipated the impact COVID-19 would have on restaurants everywhere. We hope for the fast recovery of our friends, colleagues and their businesses.
We know this is a time filled with uncertainties, and we want to let you know we're here for you. If you need someone to talk to, complain to or even just to vent, we're here to listen. As we move forward, we anticipate a lot of innovation as a result of this crisis. Restaurants will move toward contact-free environments, limited-contact restaurants, and flexible models that can quickly adapt to the changing needs of customers and employees.
Check out the concepts we designed to be centered on delivery, pick-up, and limited contact.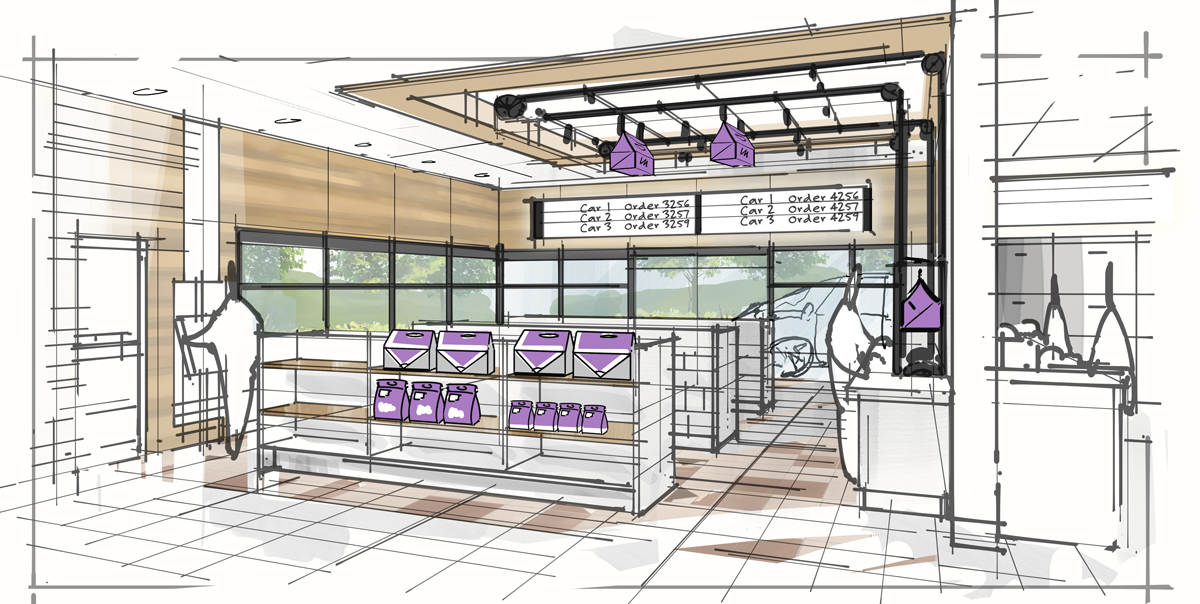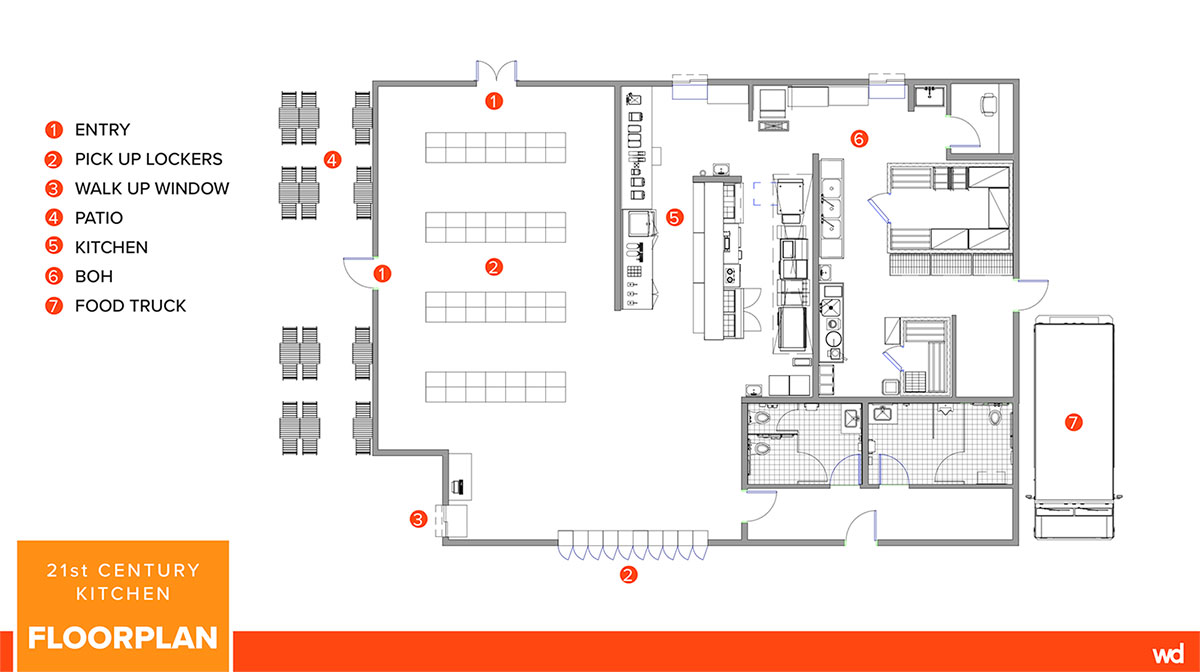 The solutions we created provide:
A food dispensary design focused on producing takeout/delivery meals with limited to no contact with food. Brands and consumers will have a heightened focus on food safety and cleanliness for the foreseeable future. Limited contact and appropriate operations processes are key in restoring consumer confidence.
An increased focus on the drive-thru for both direct customers and delivery drivers. As consumers continue to increase away-from-home food consumption, restaurants will have to shift even more focus to the drive-thru and our solution helps improve efficiency, order accuracy and speed.
Flexibility, flexibility, flexibility. The pandemic has taught us all that the most successful brands are able to pivot quickly. Our solutions can quickly close or open dining spaces, convert to entertainment areas, and become pick-up/delivery only, if necessary.
When the time is right, we can talk about your needs going forward, but for now, just know you can send us a note or give us a call, because we're all in this together.
---