POV
Buy Online Pick-up in Store
---
BOPIS. Buy Online Pick-up In Store. Order pick-up. In-store pick-up. Click & Collect. Regardless of the name, the retail service is a big deal. Just a short time ago, it was a huge win for retailers just to offer it. Now, if you don't do BOPIS really well, customers will go elsewhere.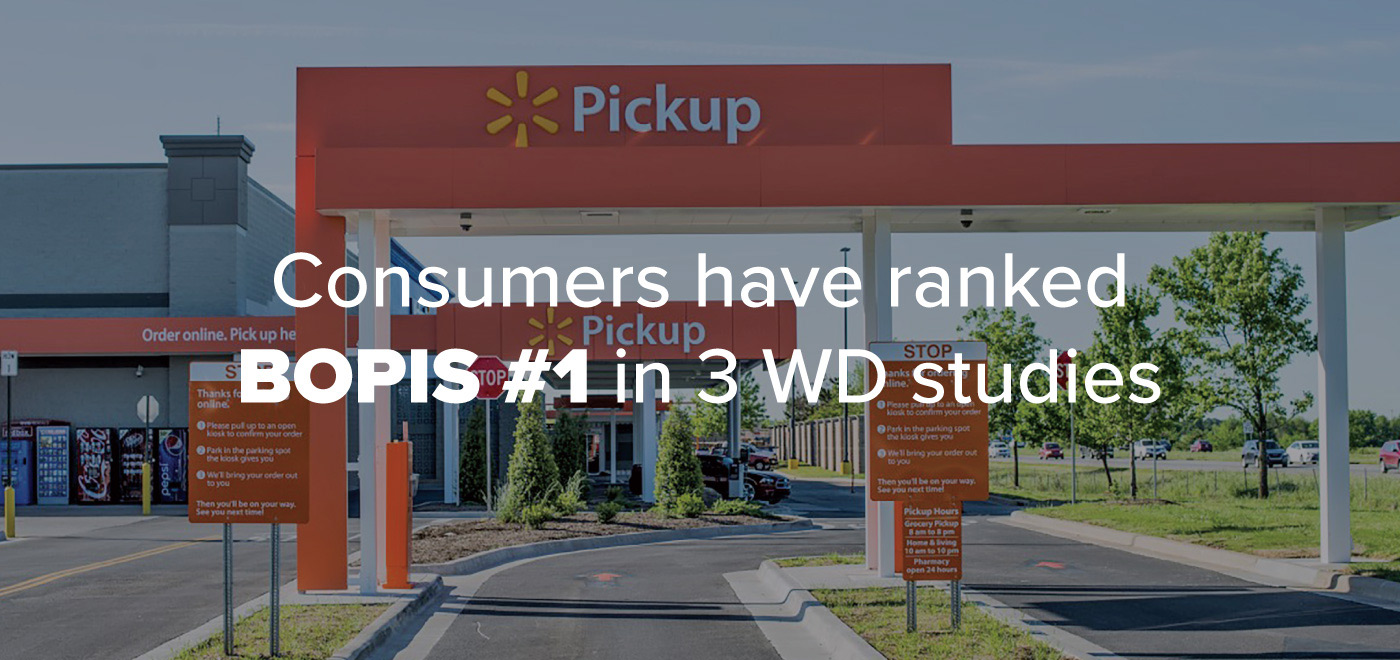 Consumers have said so in our research, and they continue to vote with their dollars as BOPIS usage increases. As more consumers use BOPIS, retailers need to refine the offering in order to prevent those valued customers from going somewhere else. Here are key places to focus on:
Make pick-up even easier – It should be super clear where customers should go to pick-up their order. Wayfinding starts with digital messaging providing simple directions and ends once the customer leaves the parking lot.
Put the emphasis on employees – Well-trained employees and having the appropriate number of staff available are the differences between BOPIS success and failure. Store tasks for employees are much different than they used to be, but if employees are trained properly, they will embrace the new reality.
Reduce wait times – Wait times can be a pain in the you know what. When you're competing with Amazon, you need to get the product ready as soon as possible. This means having skilled pickers who are accurate and quick. Secondly, don't make your customers wait in line behind 10 people making returns. BOPIS is here to stay so give customers direct access.
Minimize in-store shopping disruption – Despite BOPIS success, retailers must still take good care of their in-store shoppers. Some retailers, such as grocers, will need to make decisions about stocking shelves and whether pickers are "shopping" the same shelves as in-store customers.
Minimize parking lot disruption – The decisions retailers make in the parking lot are incredibly important. Ideally, designers are able to create a unique pick-up area in the parking lot where employees put the order into customers' SUVs. Our research shows that many customers prefer not to even have to go in the store.
The rapid adoption of BOPIS (68% of consumers use the service) requires consistent improvement of the service. But fear not. We have a killer ops team here to ensure your BOPIS is, indeed, dope. Contact us at TalkWithUs@wdpartners.com.
---
Watch Jeff Talk About BOPIS
---
Share
Back to What We Think

More from WD