POV
HealthWellness
Health & Wellness
---
It's not just about location. There's an urgent need—and growing opportunity—to reinvent the healthcare experience by adapting key retail principles to design outpatient "stores."
There's never been a more appropriate time for healthcare leaders to think outside the [big] box. Consumers are demanding better options, better care, more transparent pricing, and providers are finding creative ways to deliver, despite government and insurance hurdles.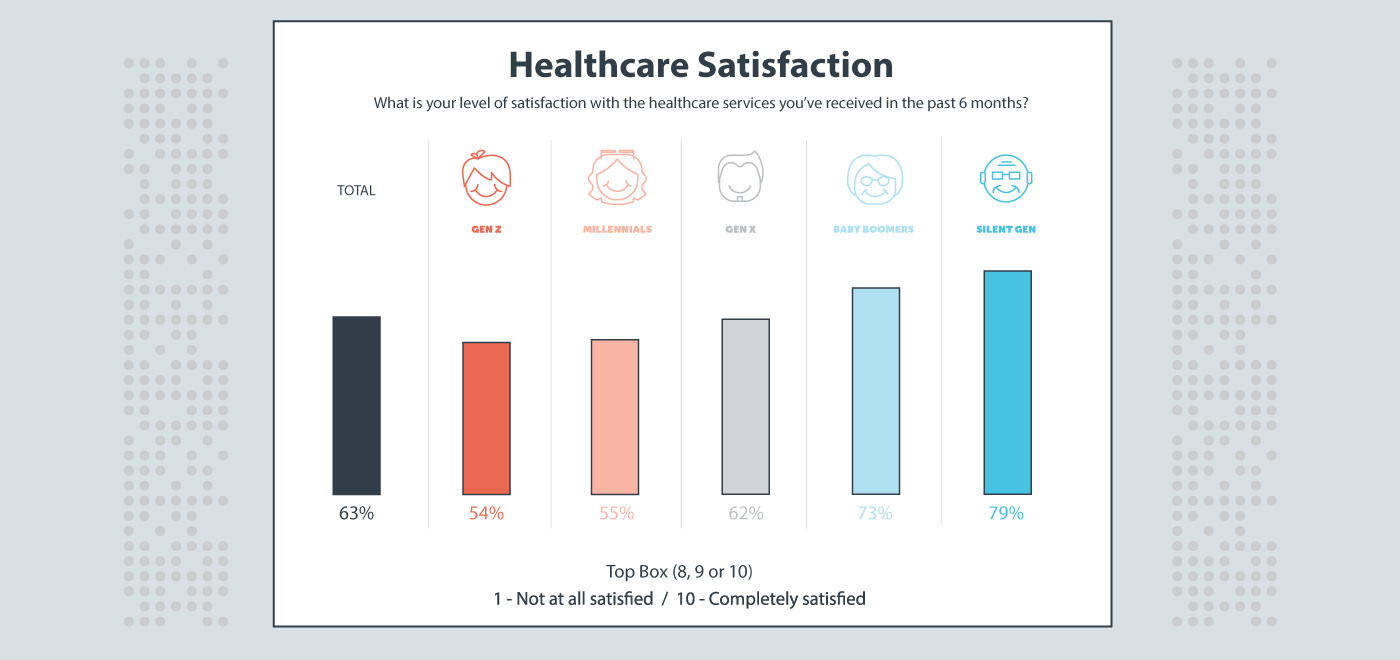 What does the routine healthcare picture look like today and how different might it look in the future? We talked with more than 2,600 healthcare decision makers in our Healthcare: Who Survives? white paper to find out.
We studied the ways in which consumers are making decisions about whom to visit when the flu strikes, when they need their next physical, or when they sprain a wrist or an ankle. Do consumers prefer primary care physicians, retail clinics or urgent care?
In our healthcare study, what was most telling was breaking the responses down by age group. Only 47% of Gen Z ranked the Primary Care Physician as their preferred healthcare services provider. Numbers consistently showed that the preferences of both Gen Z and Millennials were far different than those of older generations.
We've designed health & wellness experiences around consumer preferences that have revolutionized entire categories in the healthcare industry.
We continue to push the design limits for specialty offerings within healthcare, including dental, vision and beauty.
At WD, we have the retail experience and the healthcare expertise to transform healthcare experiences, both in stores and in health systems. Most outpatient care is ripe for an experience makeover, including: urgent care, dental, physical therapy, sports medicine, allergy, and primary care. Customers' visit frequency and desire for convenience make these specialties outstanding candidates for retail makeovers. Are you ready to talk with our team? Contact us at TalkWithUs@wdpartners.com.
---
Watch Dan Talk About Health & Wellness at ICSC 2019
---
Share
Back to What We Think

More from WD