POV
Workplace
---
Competing for Company Advocates
From WeWork coworking offices to Bark's dog-centric spaces, employers' quest to level-up their work environments has reached new heights. And for good reason: only 13% of the global workforce is highly engaged and highly satisfied with their workplace.1
Gone are the days of beige cubicles and living in the office; companies, especially those born in the digital age, are striving to create a workplace that employees want to come into.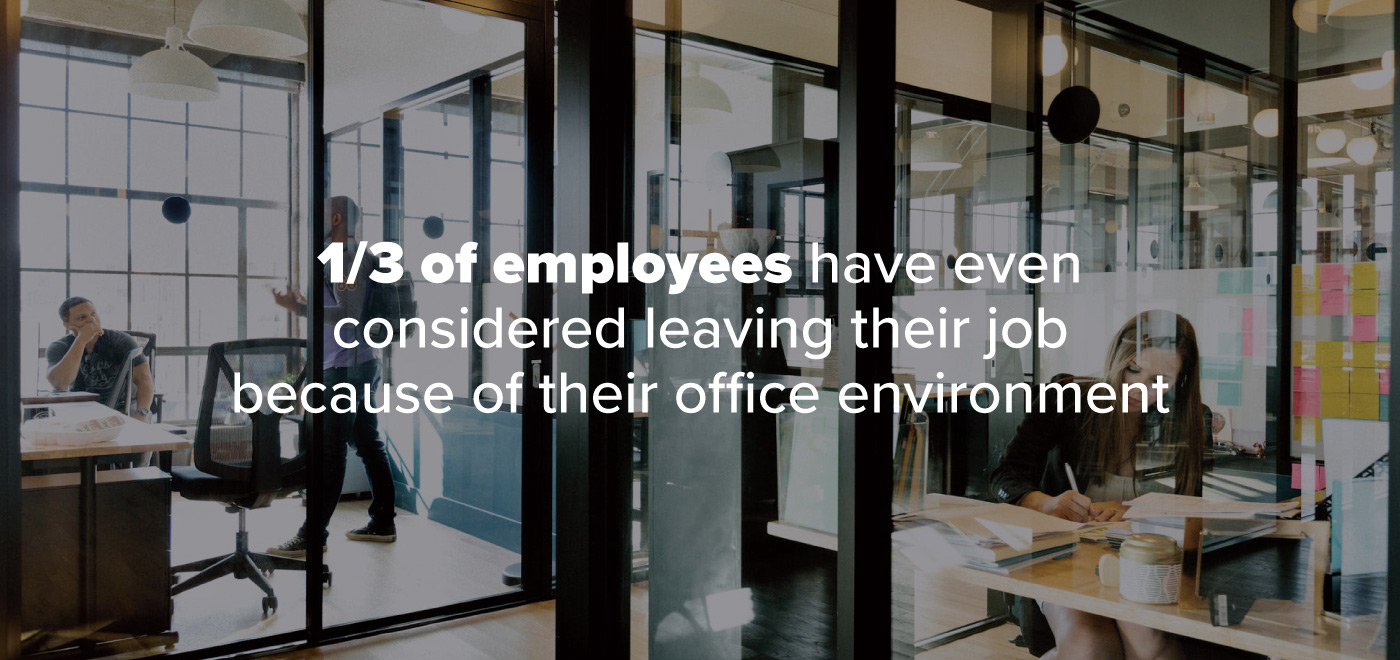 With innovation at the forefront of most business decisions made today, many companies are looking to reflect that in their office space through wellness offerings, active workplaces, and updated digital features. There is a significant link between the attractiveness of a job offer and work environment, so it isn't hard to understand why 37% of job candidates will accept a position with a lower salary if the company offers an appealing culture, facilities, and technology.3
What can you do about it?
Think like a retailer: Take inspiration from best-in-class retailers; reframe employees as customers and visitors as potential customers, discover their most critical unmet needs, and solve for them through human-centered design and messaging.
Consider the parts and the whole: Offer employees the flexibility to choose from a set of diverse working environments that solve for individual needs. Determine the most important elements of the employee experience and leverage a portfolio strategy to bring them to life.
Learn your way forward: What works for one employer or work setting may not work for others. Identify KPIs, develop prototypes, measure employee engagement, test out new concepts, ideas and services in one location. And most importantly, iterate until you get it right.
At WD, we are no strangers to the challenges that come with workplace design. We can help you bring your brand to life through content and key touchpoints connecting your brand story to your workplaces and scaling it appropriately. By taking the retail and customer-centric principles we've crafted over the last 50 years, we are confident that we can not only dream of a workplace solution, but also bring it to life at scale. Ready to make your employees brand advocates? Contact us at TalkWithUs@wdpartners.com and download our full Workplace POV here.
Share
Back to What We Think

More from WD