2022 Predictions
Retail's Greatest Minds Predict!!
---
Estimated Read Time: 4 Minutes
---
With much effort (no lie), the fab Wayfind team has scoured the globe and asked some of the best financial and retail minds we know to give us a sec on 2022. This is one of our favorite things to do, even though it can take months to get a hold of these geniuses… but voila! Here they are, so, enjoy!
(ps: The names have been altered to nick names so as to protect their identity from those ever-cancelling social rascals – also, to let them feel more comfy about their secrets, we inserted clues so you can guess their identity and bomb their Insta accts anyway.)
JOZ (you know, the shark)
Competition for talent will continue to be strong
The groundhog will see his shadow
Jimbo (high roller)
Continued worker shortage ignites stagflation
Germany wins the world cup
Jeff Bezos personally invites me on a Blue Origin space flight
Dimples (movie star)
Hiring will continue to be challenging
Inflation will continue to climb
Shipping/logistical issues will slowly begin to improve by mid-year
Hodgy (think: cheesesteak)
Continued inflation could cause downturn in retail hard goods
Fast fashion (as bad as it is) will compound further pressure on High St. brands (ie: Macy's)
Sustainability / regeneration etc. will continue to be a focus for the big boys (even if it's just PR) but could & should lead to a period of existing facility overhauls & new build
Stan-o-matic (half machine, half human)
Retailers, employer clinics, and new primary care "chains" begin an expansion to reinvent primary care and take share from traditional practices
Consumer pent up needs for healthcare overwhelm the system, leading to further frustration with wait times and delays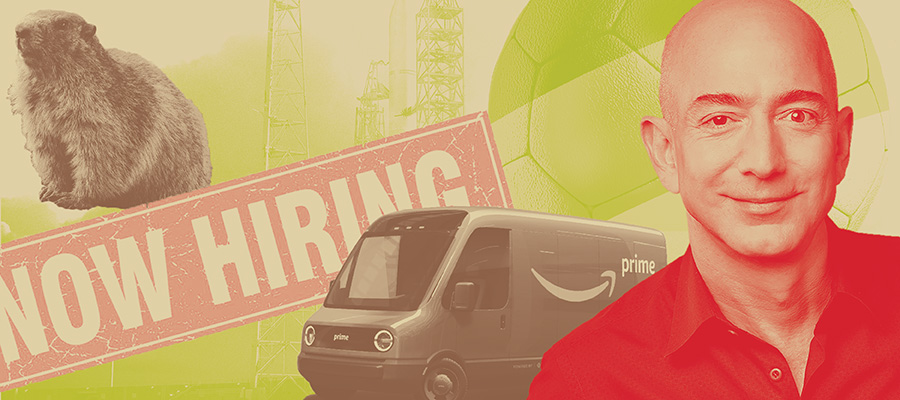 JoJo (like the hyper smart monkey)
Retail will undergo a revolution and finally right-size stores based on the consumers who shop each market
The Great Wazoo (le brain)
Shlager (El Jeffe)
Supply Chain

Critical component availability will be more acute than it is now
Increased financial incentive to build domestic manufacturing capacity
Lag in deployment of domestic production exacerbates supply chain issues

Employment

Pressure increases on the employer to find qualified employees to fulfill demands
Automation grows to offset the employment shortages
Collective bargaining leverage increases

Economy

Inflationary pressures will continue to grow based on all the above.

Digital

Metaverse economy is unstoppable. Huge opportunity with significant societal overhead
US banking system adopts/regulates bitcoin

Office/workplace

Hybrid is it, end of conversation
Massive real estate reset in this property type accelerates

Socioeconomic

Continued gutting out of the middle in everything
Gumby (not Pokey)
WFH, Covid, and tech dominance will continue, just to a lesser degree
Retail sales, especially at physical (stores) will level off, exacerbating the demise of the weak and the power of the mighty
used / re-sale / vintage / rental will become a major initiative for retailers
the great "crypto-currency is real!" explosion and gold rush
restaurants will be back with a vengeance
Americans finally catch up on livestreaming retail
Heinzy (spicy tomato)
USA will excel in the Winter Olympics, but come in second in the medal count behind China
Unemployment will continue to drop, as individuals realize they must go back to work (because they are broke)
Shortages in the supply chain will begin to ease
Buffalo Bills will win the Super Bowl
People will stop talking about COVID every day, and resume their normal lives
Stock market will set new record highs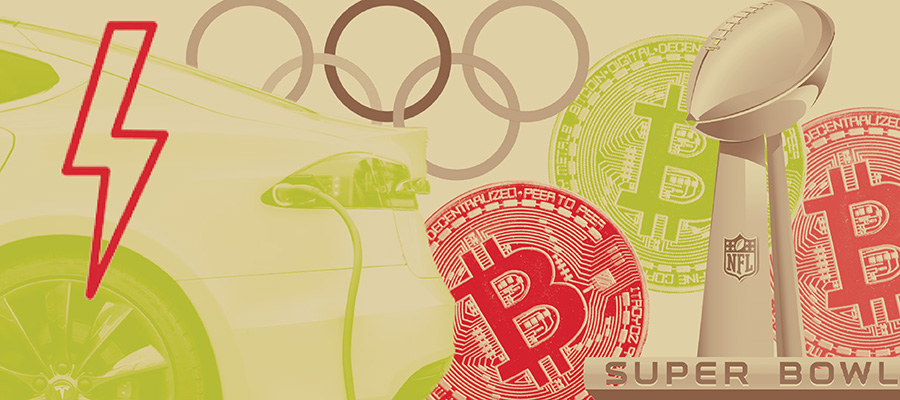 Sunny (glass half full)
Going into 2022, we continue to see a bullish trend on business which will encourage robust investment on growth and development
Disruptions impacting the short-term business needs are being planned/ accounted for and we see client's preparing for an early start to their development cycle
Our clients have spent time introspecting, challenged traditional store development norms, and are ready to engage our end-to-end service offerings which will help innovate and manage scale
We are excited to partner with our clients to solve their business needs and make a difference
Bates (motel)
Electric Cars – These are picking up a lot steam… If Tesla and Rivian can keep production up, I think we see an additional double digit approval in '22 of people that would switch from petro to electric
Vacations – I think people are going work really hard to get away from home this spring and summer with confidence around safety up, and still having expendable income
Resignations – This will continue through Q1 as pent up professional anxiety will drive the workforce to explore what a new job holds for them, and if it increases their workday satisfaction and contributes to their future career goals
Bert (bespoke country bumpkin)
With nearly two years of pandemic behind us, and the embracing of a mixed WFH / hybrid work environment, we have adapted to more embedded agility within our business. In 2022, WD will continue rely on a more Agile approach to how we lead, manage, and execute – challenging traditional work hierarchy paradigms by providing a much higher level of trust, responsibility, and accountability to our associates
Syracuse University basketball – aka Team Boeheim(s), led by brothers Buddy and Jimmy, will set a new on-campus attendance record in close win against Duke in the Carrier Dome!
Subscribe to Wayfind
---
Sign up to get trends and insights from the best thinkers at WD delivered direct to your inbox.
Refer a Friend
Use this link to refer a friend to Wayfind
---
Share on Social
Share Wayfind on your social networks
Back to Wayfind

More from WD