Dear Restaurants: Don't Worry, We Miss You!
---
Estimated Read Time: 1 - 2 Minutes
---
What a great couple of years for restaurants, yeah?? Can't even fake that. It was just awfully difficult, actually. Many are gone, many aren't even a shadow of their former selves, many are dark. But according to a survey WD just did with over 100 consumers across the US, don't worry, there's light over yonder.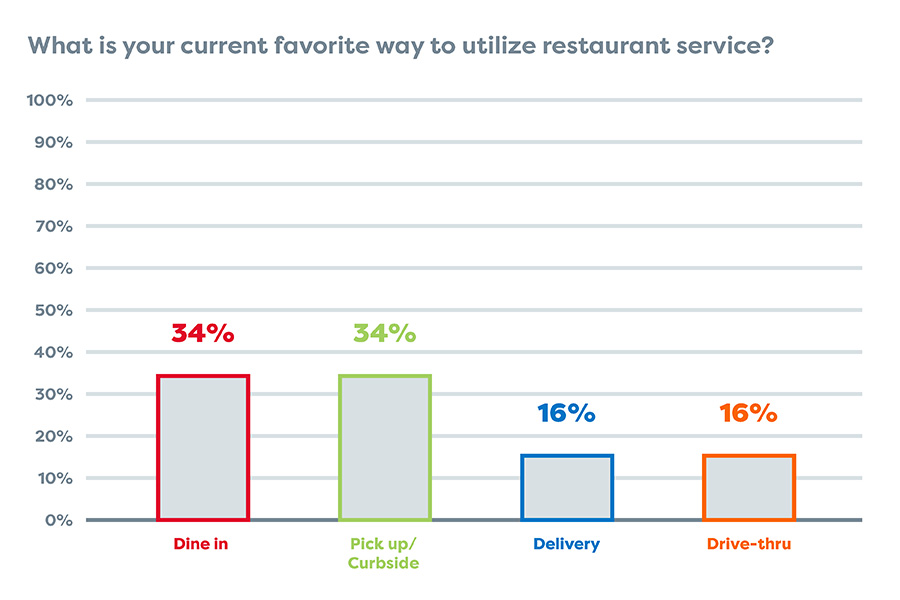 Just when you thought that ubiquitous delivery was everyone's go-to, the customer says, "what a minute, I like coming to see you… too." Especially when we asked them if they'd rather have food delivered right to their door, or, shock! come back to the restaurant. Tie goes to the runner, as they say, so the customer wins. But in the end, don't dynamite that restaurant just yet! They're gonna come back!
Subscribe to Wayfind
---
Sign up to get trends and insights from the best thinkers at WD delivered direct to your inbox.
Refer a Friend
Use this link to refer a friend to Wayfind
---
Share on Social
Share Wayfind on your social networks
Back to Wayfind

More from WD