Wayfind Issue 33
What Does Tomorrow's Mall Look like to Consumers?
---
In 2017, more than 15 U.S. retailers filed for bankruptcy, a rate not seen since the Great Recession eight years earlier. In all, at least 8,000 stores closed their doors last year. Most of those closures were by national chain stores, with no category harder hit than apparel. It's nothing short of an existential threat. Even worse, the Four Horseman are coming next for department stores. Already this year, Bon-Ton Stores, Inc., which operates 260 department stores, filed for bankruptcy. Meanwhile, Wall Street is beginning to value the real estate network owned by Macy's more than the brand itself, with its stores worth about $16 billion, twice the company's value. Many leading department store brands are billions of dollars in debt. Sears has filed for bankruptcy and appears destined to shutter or sell off more than 140 stores by January.
In this Issue
---
---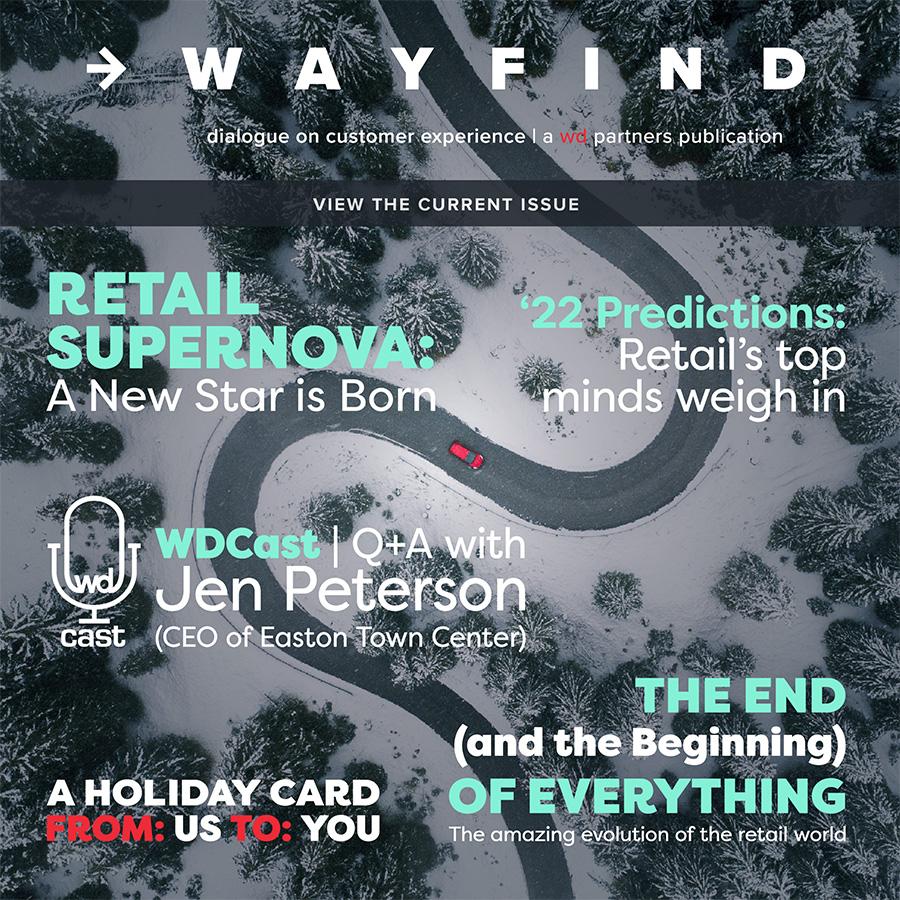 Sign up to get trends and insights from the best thinkers at WD delivered direct to your inbox. Don't worry, we won't SPAM you, Wayfind is only released six times per year.
Subscribe today

Share
Back to What We Think

More from WD