Wayfind Issue 41
Amazon Won, Now What?
---
For most of the last decade, it was Amazon versus the world of brick-and-mortar. Now, the competitive challenge is no longer complicated to define: Amazon is one of the fastest growing companies in the history of American business. And this growth story—unprecedented, immense, rocket-like, (choose your superlative!)—does not come with a happy ending for most of the ecommerce giant's competitors. Physical stores are closing in rapid-fire fashion; an estimated 7,500 have shuttered as of Sept 1, 2019, and a projected 10,000 total for that same year will close by NRF 2020.
In this Issue
---
---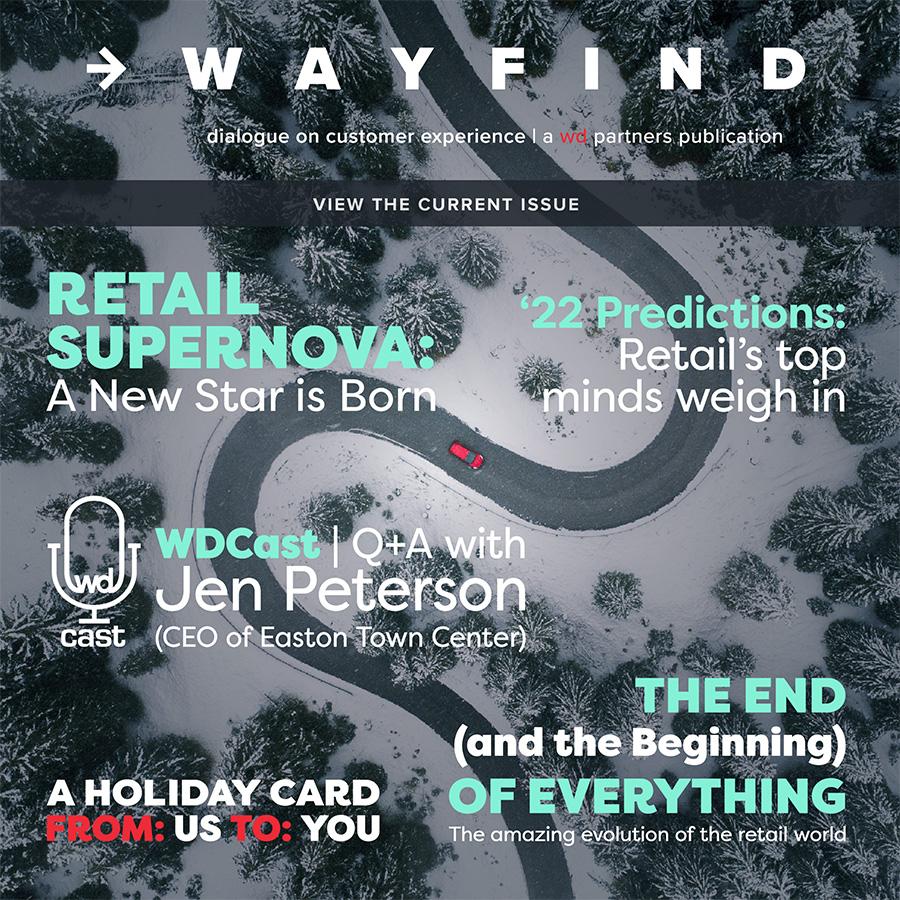 Sign up to get trends and insights from the best thinkers at WD delivered direct to your inbox. Don't worry, we won't SPAM you, Wayfind is only released six times per year.
Subscribe today

Share
Back to What We Think

More from WD