Wayfind Issue 43
The Store of the Future is Not a Store
---
The last couple months have seemingly changed everything about stores. Social distancing. Employees behind shields. Customers wearing masks. And how about these stories exemplifying how quickly things have changed:
Walmart's app sees record downloads, surpasses Amazon by 20% (TechCrunch)
Amazon stops accepting new online grocery customers amid surging demand (CNBC)
Weekly online grocery sales increase for the last 8 weeks straight, including more than 80% for two weeks in mid-March (WSJ)
So what's next? The headlines are coming. They'll say the apocalypse is near for some sectors. And that may be true.
In this Issue
---
---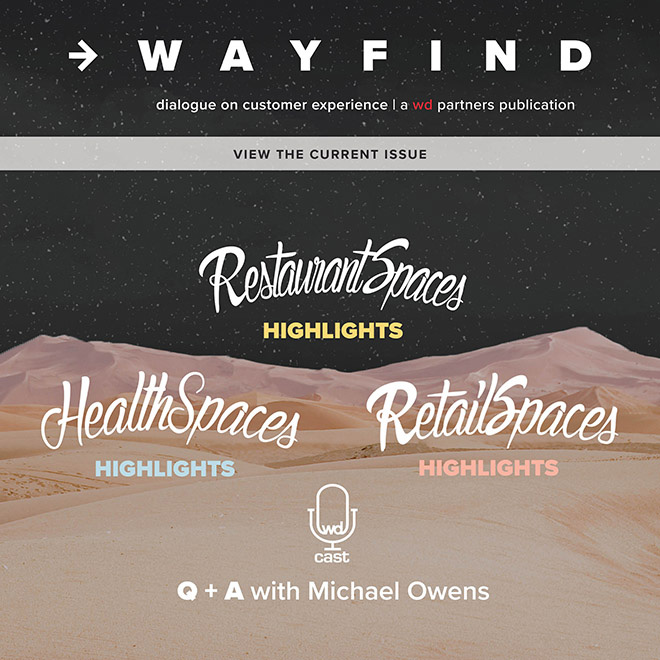 Sign up to get trends and insights from the best thinkers at WD delivered direct to your inbox. Don't worry, we won't SPAM you, Wayfind is only released six times per year.
Subscribe today

Share
Back to What We Think

More from WD