White Paper
Amazon Can't Do That
---
Consumer Desire & the Store of the Future
If it can be sold and delivered, Amazon now sells it. Amid this existential threat, many retailers are asking what the store of the future is, but that's the wrong question. The question retailers must answer to survive is even more fundamental: How can the physical store rival the best tools and conveniences of the online shopping model? Or, put more simply: What can't Amazon do?
More than 1,500 consumers rated and ranked key in-store and online shopping attributes. We then conducted focus groups that asked consumers to express why some of these offerings resonate with them more than others. After determining and defining the highest priority attributes we ranked them based on generation, appeal and influence on purchase behavior.
This report includes detailed assessments of what store of the future concepts consumers like best, what leads to purchase, and most importantly, what will get them inside the store. For retailers that want an answer to the threat of the online shopping model, this consumer research report offers clear strategic recommendations on creating deeper loyalty and reinventing retail in an Amazon age.
We've talked to more than 20,000 consumers and published over a dozen white papers on the future of retail and customer experience. Want to know what it means for your brand? Call us at
888.335.0014
or email us at
TalkWithUs@wdpartners.com
.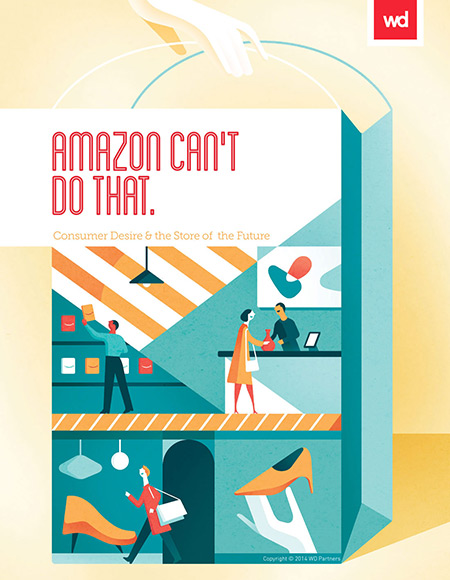 Purchase the study: $100 (plus tax)
Buy Now
Get the Teaser

Get the Presentation

Share
Back to What We Think

More from WD