White Paper
Digital-Retail Integration
---
Wiring the Customer Experience
The surprising truth about how consumers are using digital technologies…
and how they aren't.
There's no shortage of hype about the potential of mobile and digital technologies to change how consumers engage with retail brands. What's missing from this ongoing conversation is an honest and sober take on what consumers think about all of these solutions. WD asked 1500 consumers when, where, how and how frequently they are using certain digital technologies, which solutions they find most appealing/helpful, and why they are giving some technologies such low ratings.
We've talked to more than 20,000 consumers and published over a dozen white papers on the future of retail and customer experience. Want to know what it means for your brand? Call us at
888.335.0014
or email us at
TalkWithUs@wdpartners.com
.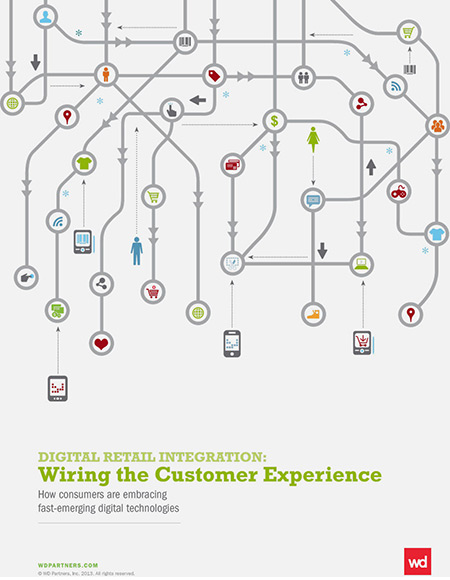 Purchase the study: $100 (plus tax)
Buy Now
Get the Teaser

Share
Back to What We Think

More from WD