White Paper
The Good, the Bad, and the Ugly of 2018
---
Modern retail turns into a spaghetti western
We asked 3,000 consumers if they think your brand "gets" them, or if they don't care if your brand goes away tomorrow. This study examines the good, the bad, and the ugly in the retail marketplace today.
Amazon's rise has radically altered consumer expectations of the traditional store, but there is finally some good news. Our findings suggest aggressive efforts by select big-box brands in response to the Amazon threat might finally be paying off, delivering a competitive edge for bricks-and-mortar retailers willing to innovate and fight.
Learn more about how brands can make big, bold decisions. It's time to transform the traditional store and give digital natives what they want in the 21st Century Store.
---
Watch Lee present the findings at NRF '18
---
We've talked to more than 25,000 consumers and published over a dozen white papers on the future of retail and customer experience. Want to know what it means for your brand? Call us at
888.335.0014
or email us at
TalkWithUs@wdpartners.com
.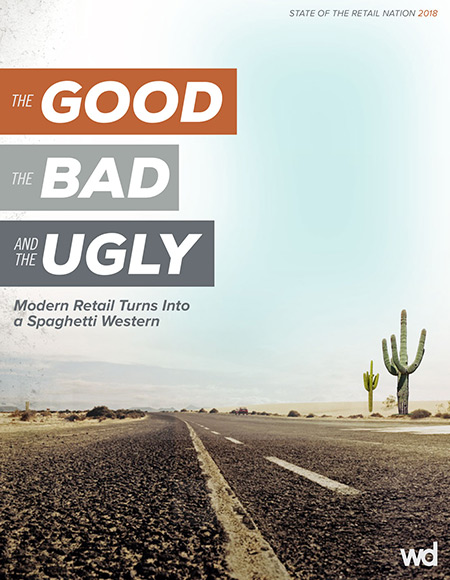 Purchase the study: $100 (plus tax)
Buy Now
Get the Teaser

Share
Back to What We Think

More from WD
EY, Marcie Merriman; The Ship Has Left the Station

There is no going back from the role technology plays in our life. In fact with the launch of 5G technology we will be able to access content, websites, conversations, etc. 100x faster than what we have now.

WDCast

The Amazing Evolution of the Retail World

From what we're seeing in our research, humans still love stores. At least some of them, some of the time, and in some of the places. So, not so fast, "New World", let's not throw stores under the self-driving bus just yet.

Point of View

The Store of the Future is Not a Store

People don't have to go to stores anymore, they have to want to go to stores.

White Papers