White Paper
The Fundamentals of Aisle Attraction
---
Increasing Center-Store Traffic
This study explores how to attract multiple generations of grocery shoppers to the neglected center store by employing fundamental design principles.
We've talked to more than 20,000 consumers and published over a dozen white papers on the future of retail and customer experience. Want to know what it means for your brand? Call us at
888.335.0014
or email us at
TalkWithUs@wdpartners.com
.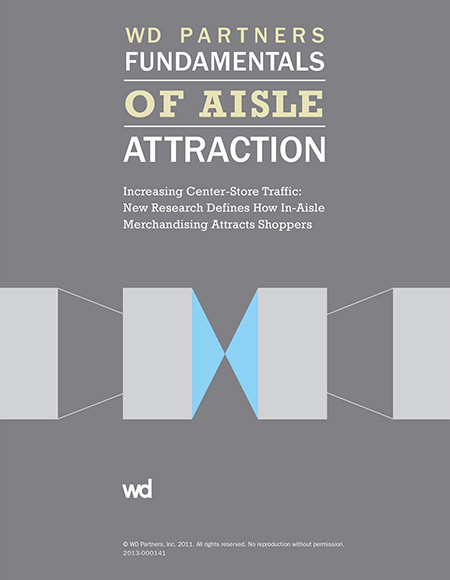 Purchase the study: $100 (plus tax)
Buy Now
Get the Teaser

Share
Back to What We Think

More from WD