White Paper
The Next Killer App: Stores
---
Win Back the Storeless Generation
The already breakneck pace of retail broke the sound barrier when retail was unleashed on the Internet. And, while online retailers refined their lighting fast cross-selling, brick and mortar retailers continued to shrug at the growing void that threatens to alienate shoppers. The resulting mix has upended commerce leaving a generation of shoppers store-less.
As this dust settles, retailers are waking up to the surprising reality that their registers are silent! However, in the panic to solve the loss of shoppers, stores are overlooking their best and most effective solution. Solutions that stores already have.
To understand the unprecedented impact of online buying on the future of stores, we surveyed 1500 consumers, who rated and ranked in-store pick up options. – As it turns out shoppers don't want to go into stores at all.
Through several focus groups we learned, not only what appeals to shoppers, but why so many prefer online shopping—despite the fact that it leaves them wanting more. This data, coupled with insights from WD's retail experts provides powerful answers about the online retailer dilemma while pointing to the deeper cause of the wayward shopper.
In this syndicated study retailers interested in winning back the Storeless Generation, and pioneering the next big thing for stores, will find actionable concepts and get a deeper look into the mind of today's consumers.
We've talked to more than 20,000 consumers and published over a dozen white papers on the future of retail and customer experience. Want to know what it means for your brand? Call us at
888.335.0014
or email us at
TalkWithUs@wdpartners.com
.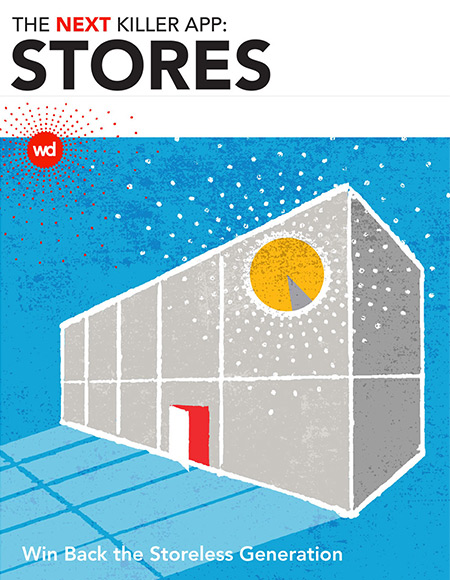 Purchase the study: $100 (plus tax)
Buy Now
Get the Teaser

Get the Presentation

Share
Back to What We Think

More from WD