How to Treat Your BOH Like the Heartbeat of Your Store
Elevate Your Store's Efficiency with These BOH Transformation Strategies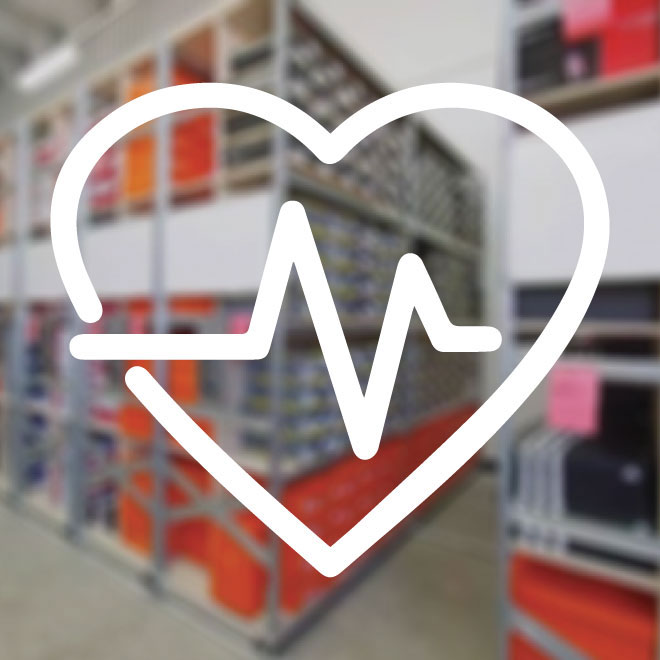 ---
Estimated Read Time: 1-2 Minutes
---
In recent years, the retail industry has undergone a transformation akin to racing on an F1 track with the throttle pinned to the floor. The growing demand of alternative fulfillment methods such as BOPIS, curbside pick-up, ship-to-store, and digital return-to-store has caused many retailers to operate at breakneck speed. The rate at which stores have had to adapt to these changes has been unprecedented and shows no signs of slowing down.
Let's look at some stats to drive this point home (okay, we promise we'll put the brakes on the car puns now 😉)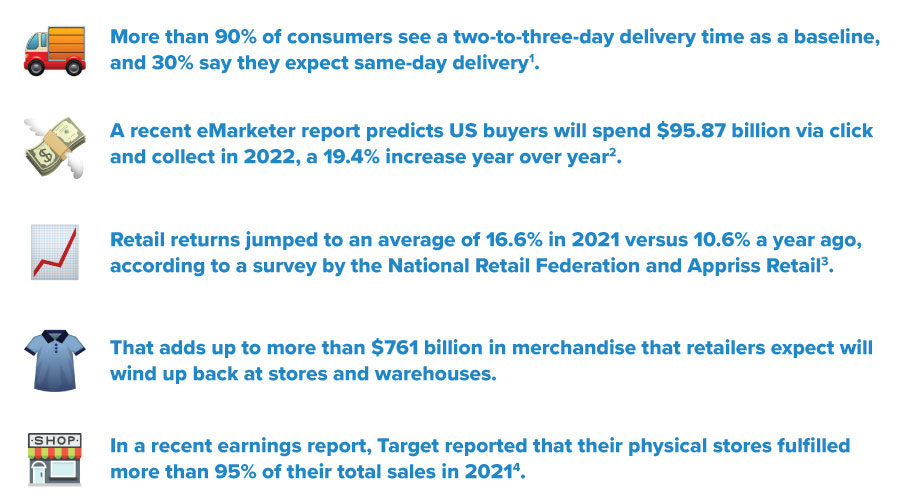 Let that last one sink in for a minute. 95% of all sales were fulfilled by physical stores! Insert mind blown emoji. This astonishing figure emphasizes that retailers no longer have the luxury of considering their stores as just brick-and-mortar locations; they must now view them as essential fulfillment hubs.

Redefining Retail Spaces: Crafting a Well-Designed BOH
At the forefront of this retail revolution, we firmly believe that one of the first places retailers must address is their Back of House (BOH). This often-overlooked space, which we affectionately refer to as the heartbeat of the store, is frequently treated as an afterthought by many brands. If you're wondering whether this applies to your business, ask yourself: Does your BOH still resemble what it did two decades ago? Is it filled with endless racks of merchandise serving as backstock, with a cramped break table and mini-fridge for your associates? Perhaps you've recently remodeled and opted for a smaller BOH to maximize selling space on your sales floor?
Allow us to reveal the secret: When done right, your Back of House can be transformed into valuable selling space and a pivotal contributor to your dollars per square footage KPI. You feeling that mind blown emoji now?
In our Think Outside the Box POV, we dive into three key strategies to propel your BOH (and consequently your entire store operations) into the 21st century, where it rightfully belongs:
Creating a well-designed BOH space: Redesign your BOH to optimize functionality and aesthetics
Revamping Inventory Management for On-Floor Sales and Online/BOPIS Orders: Streamline product processing and replenishment methods to meet the demands of modern shoppers.
Designing an Efficient Labor Model to Support Store Operations: Align your workforce with the needs of your store operations, striking a balance between efficiency and customer satisfaction.
We invite you to download the full POV by filling out the form field below. Prepare to elevate your BOH into the fast lane, where it rightfully belongs in the modern retail landscape.
Subscribe to Wayfind
---
Sign up to get trends and insights from the best thinkers at WD delivered direct to your inbox.
Refer a Friend
Use this link to refer a friend to Wayfind
---
Share on Social
Share Wayfind on your social networks
Back to Wayfind

More from WD