Breathing Life into a Global Headquarter
What did we do?
Brought Aramark's brand to life in their new global headquarters
Reflected the brand values through a holistic environmental communications strategy, including dynamic and static content
Empowered associates and served as an innovation showcase to visitors
Created original video content, interactive touchscreen experiences, and branded print graphics throughout the building
Provided an ongoing creative and programming services plan to keep content fresh
Services
Strategy
Communications strategy promotes the unique purposes of each space and communicates to audiences within it.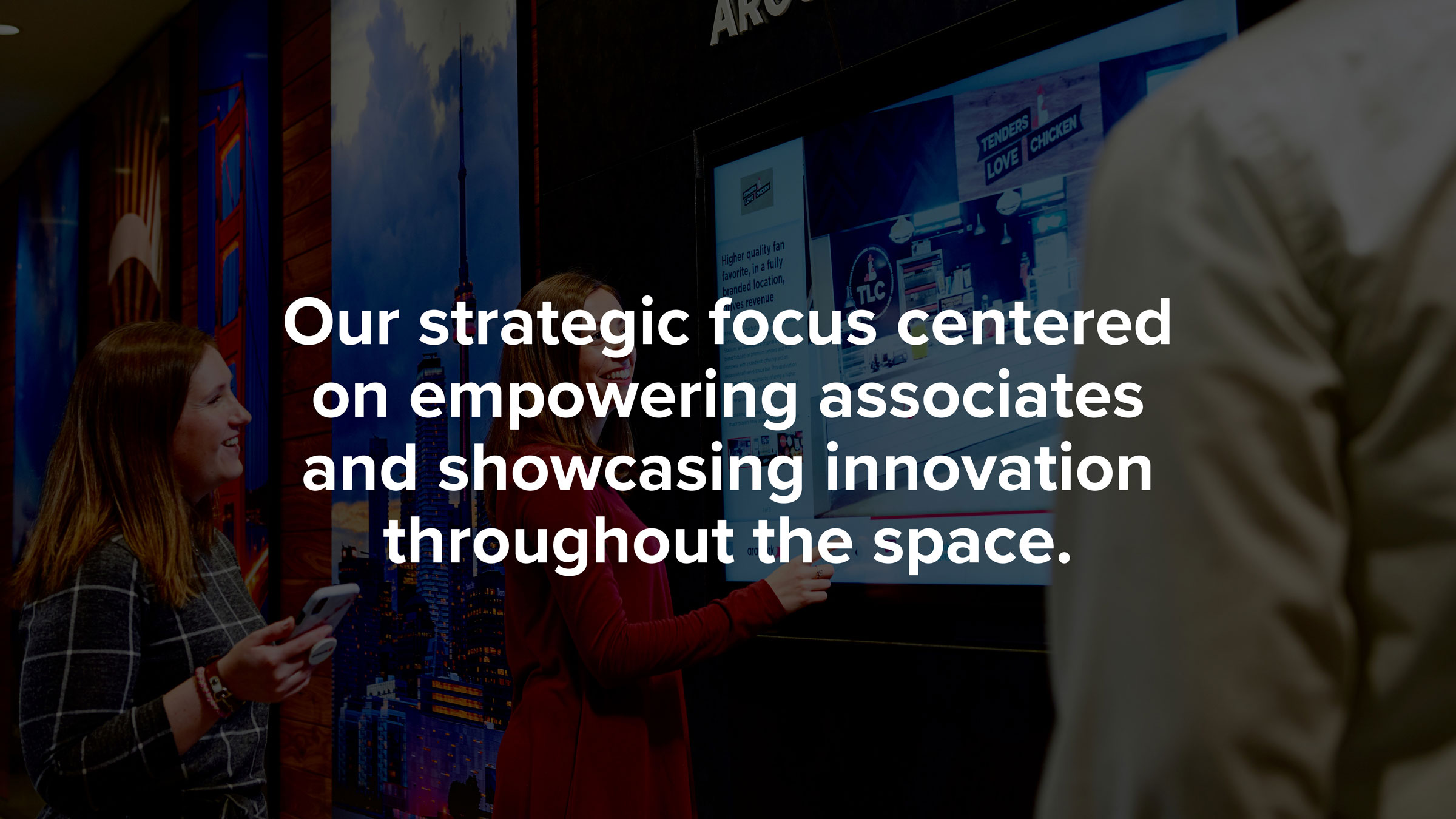 Design
Content and design activate the space through ambient art and bold graphics, telling Aramark's purpose, beliefs and culture.
Digital
Integrated interactive and updateable content throughout the space to engage both employees and visitors.

Share