Leader
Joanne Heyob
---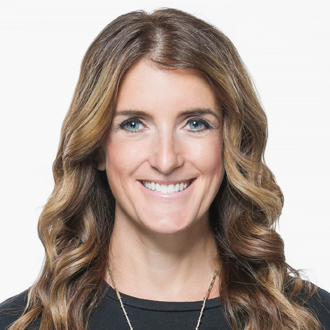 SVP, Operations Strategy & Design
As SVP, Operations Strategy & Design at WD Partners, Joanne brings 20 years of experience rooted in retail and store operations. With a proven track record of driving innovative growth strategies for retail brands, she leads WD's operations team, which is a key component and differentiator in our end-to-end offering.
She serves as a client partner and strategic team leader, overseeing all project work while ensuring it meets customer expectations as well as the brand and operational needs of the business. Her team develops new concepts for front of house and back of house operations across all industries in addition to operations assessments, labor recommendations and logistical mapping. As an active liaison with our strategy & insights, brand & design and architecture teams, she brings a unique perspective on the industry that enables us to bring innovation to life through operations-right executions.
Joanne was most recently at Express leading their store operations and has held key leadership roles at Frontgate, The Limited and Victoria's Secret, where she spent 14 years in management and store operations.
Back to Who We Are

More from WD