Leader
Sunil Punjani
---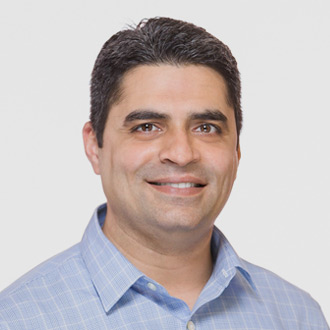 Executive Vice President
Sunil is a senior executive with over 2 decades of global experience skilled to strategize, grow and deliver expectations across various geographies and sectors within the retail industry.
Having an innate ability to dissect problems and align future growth strategies, he has worked in close co-operation with key individuals in strategic design & delivery process and serviced clients such as McDonalds, WeWork, Walmart, Reliance and Lifestyle.
He is a strong believer in having a global perspective to businesses and strives to create a collaborative team focused to deliver a direct impact to immediate business needs.
At WD Partners Sunil oversees the development of our key global clients and the growth of our International offices.
Prior to joining WD Partners in 2007 he worked with the Landmark Group in the Dubai managing the retail roll out of their Lifestyle stores across Middle East.
Back to Who We Are

More from WD
Retail Dive, Daphne Howland; Retail Apocalypse, Schmapocalypse

Is the retail apocalypse real? Or is the industry just correcting for past mistakes? Many past mistakes. It's convenient to blame the rise of ecommerce, but in actuality there are other forces at play (too many malls, being over-stored, bad real estate investments) causing the mass exodus of both store brands and brick-and-mortar locations.

WDCast

Co-Founder and Creative Director at Bonfire Red, Joey Zornes: Tell Me a Digital Story

Businesses are just now realizing the importance of digital, but consumers have known this for a longtime. What was once an afterthought or bolt-on solution for brands, has become the place that people go to first when beginning their buying journey. Even when they don't know that they actually want to buy something.

WDCast

EVP, Thought Leadership
Lee has more than 30 years of collective experience as a retailer, a strategist, a public speaker and as a leading voice in the future of retail. He brings an innovative approach to modern retail by understanding cultural trends, consumer demographics, and buying behavior across multiple industries.

Speakers