POV
Why Dual Branding in QSRs is Making a Comeback
---
Auntie Anne's and Cinnabon. Taco Bell and Pizza Hut. Fatburger and Buffalo's Express. Quick service restaurants (QSRs) owned by the same parent company have been joining forces and sharing the same roof for years. Although dual branding has been around since the 90s, its popularity has wavered in and out. However, what we've seen in recent years is that dual branding is making a comeback as an increasingly popular trend.
With over 175 co-branded units and 65 more in the queue, Focus Brands, who owns popular brands including Jamba Juice, Auntie Anne's, and Cinnabon, is leading the way in the co-branding space. QSR Magazine, with input from Focus Brands CEO Jim Holthouser, identified dual branding as a top fast food trend to watch in 2023.
Other leaders in the space including BBQ Holdings (The Counter, Real Urban BBQ, Bakers Square) and Fat Brands (Johnny Rockets, Round Table, Fatburger) are also rapidly increasing their co-branding portfolio to increase value and sales. As dual branded restaurants begin to pop up all over the country, it's safe to say that franchisees are recognizing why the co-branding concept is a winner.
Download the entire POV for a breakdown of the benefits and opportunities of co-branding for the brand, the operator and customer.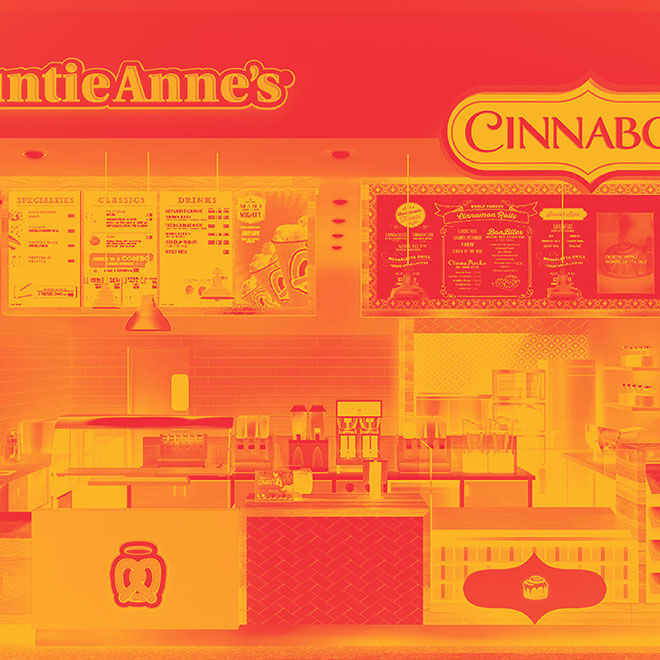 Share
Back to What We Think

More from WD