Follow the Yellow Brick Road to an Immersive Experience
---
Estimated Read Time: 4 Minutes
---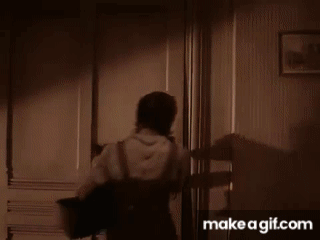 The spinning and shaking have stopped. After hanging on for dear life, the house has settled and everything is calm. You feel okay, but something is… different. You get yourself up, pick up your things, and head for the door. As you peer outside for the first time in a while, your eyes light up at a vibrant new world of technicolor imagination.
Of course, this is the classic scene from The Wizard of Oz when Dorothy (all hail the queen, Judy Garland) lands in a strange new place that certainly isn't Kansas. Imagine what movie audiences must have felt in 1939 upon witnessing that reveal? They'd never seen anything like it before. Sure, technological advancements in filmmaking made it possible. But the technology was simply a tool, and the real miracle is the imagination that allowed generations of movie goers to be visually immersed into Mr. Baum's fantasy of Oz.
In many ways, it feels like what we've gone through since the pandemic, especially as we all have re-entered the world. But it's a changed landscape. And that's true for retail and shopping in particular. What do we want to experience now? What could be better than doom-scrolling your phone and buying whatever stuff the algorithms tell us to?
Immersion. Wonder. Possibility. Just like when Dorothy and Toto first venture out into that candy-coated land of Oz.
"Immersive Retail" is one of many current catchphrases thrown around our industry, along with "experiential" and "phygital" and "omni-channel" and on and on and on. But truly Immersive Retail is something to explore and delight in. Something that might ignite passion and emotion and pique your interest in new ways. Smarter, more intellectual minds might try to define Immersive Retail with statistics and charts and graphs. That's all well and good. But for me, I want to focus on the FEELING of it. The overwhelming moments of awe that shopping can still achieve.
I had my own Oz moment recently when I had the chance to visit Miami for a few days of retail reconnaissance. Specifically, we focused on the Wynwood area to check out what's new in that ever-developing hot spot. I'd visited the renowned Wynwood Walls several years ago, and it's fantastic… but hadn't really had the opportunity to experience how the surrounding area had developed recently.
I felt like Dorothy opening that door. Wynwood did not disappoint. All the colors. All the sound. All the emotion and energy. It was like being dropped into an entirely new experience, alive with vibrancy and heat and motion. And we shopped. And ate and drank and walked and talked and found a rekindled excitement that should be celebrated for IMMERSING guests into a fabulous fantasy of retail possibility.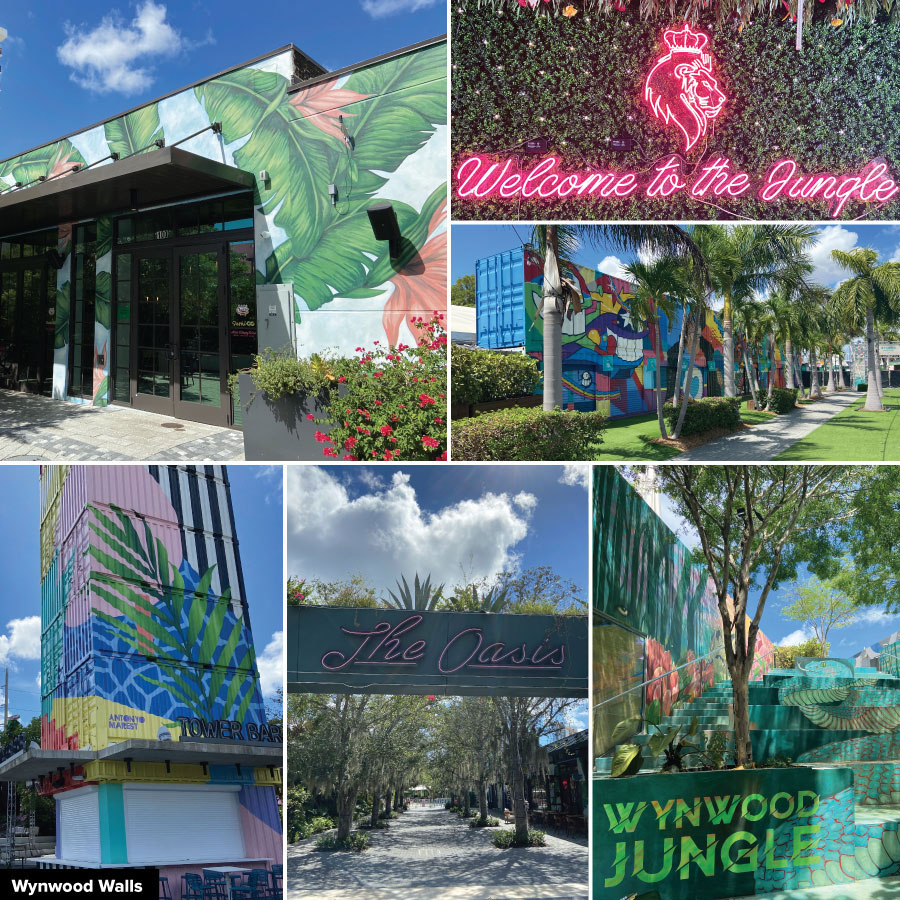 So how to quantify that emotion? How does a brand or a start-up catch lightning in a bottle and build a compelling story to capture their shoppers' attention and hearts? There's no equation to successful Immersive Retail. But there must be an idea to rally around—a "north star" that guides the retail experience, building on a product or service or moment—and doing so in environs as full of excitement as Wynwood certainly helps. That special alchemy of a neighborhood absolutely vibrating with energy, paired with unique brands fully being themselves, and finding distinct brand stories connected to art and shopping and hospitality. It's a tall order, but a thrilling proposition.
You might be wondering where technology comes into the mix? I'm no Luddite, and fully appreciate that purposeful tech can improve upon an immersive retail experience. But for me, this visitor to Wynwood (or "Oz"), I wasn't moved by apps or QR codes or virtual mirrors or VR headsets. Didn't even cross my mind. I was too excited by the potential of the in-person experience and moved from space to space with my head held high, eyes wide open to dimensional, IRL experiences. I wanted to try on new shoes and sunglasses, taste new flavors and smell new scents. I was IN the moment and became a willing champion for brands and for a neighborhood. Immersed, you might say.
The photo collages are merely a sampling of some of my favorite stops from my time in Wynwood. Color, light, texture, flavors, all of it a melting pot of immersion.
Pitusa: The store as a blank white canvas for a rainbow of fashion. Simplicity at its finest, but never boring. Clever, quirky, and cool.

Quore: Did I need a boozy gelato? Nope, but I sure did love it. A gorgeous mash-up of a premium bar with color blocking done right. And as beautiful as the store is, the best part was the personal attention served up the staff, whose sparkling personality amplified the whole experience.

Night Owl: Bold, in-your-face, and brash, with a tone of voice to match. An awe-inspiring combo of materials, graphics, neon, and color that pulls you in and makes you take notice.

Shop Miami: Pop-up done right, in an amazing space with a story to tell. One-of-a-kind product in a modular, ever-changing environment, complete with celebrity and fashion.

There might be no place like home, as Dorothy taught us, where I can comfortably sit on my sofa and lazily shop from my phone. But there's nothing like the experience of exciting, interesting, cool AF stores in a neighborhood alive with potential. Being immersed into retail isn't about being on a phone. It's about that sense of wonder that takes you to a new place.
Like Dorothy and her friends must have felt when the doors to the Emerald City opened, and they were transported once again.
Subscribe to Wayfind
---
Sign up to get trends and insights from the best thinkers at WD delivered direct to your inbox.
Refer a Friend
Use this link to refer a friend to Wayfind
---
Share on Social
Share Wayfind on your social networks
Back to Wayfind

More from WD
What Concept Would Increase Your Visitation to a Mall?

Digital has officially dominated. If you have been with us throughout the past few years, you know that we have been following the state of physical retail in the face of an e-commerce explosion.

Wayfind

Restaurant Mashup: 2's Better than 1

From fighting to stay open in the early days, to embracing new delivery and dine-in models, to reengaging and rethinking their entire operations, to labor shortages and supply chain struggles... the restaurant world has been topsy turvy, to say the least.

Wayfind

SVP, Operations Strategy & Design
While throughputs, labor assessments and peak capacity are operations-focused terms, as a speaker, Joanne makes operations easy to understand and delivers insights attendees are excited to bring back to their offices. As SVP, Operations Strategy & Design at WD Partners, Joanne brings 20 years of experience rooted in retail and store operations.

Speakers