Can Resale Save The Store?
Circular Commerce Looks Like the Answer to Falling Footfalls at Retail
---
Estimated Read Time: 2-3 Minutes
---
Familiar, but fresh
Whether you realize it or not, you've almost certainly participated in the circular economy. Maybe it was an old sectional that found new life in your first apartment. Or a really nice pre-owned Acura that came in off a lease. Or a used Pearl Jam CD, or a funky thrift shop hat. Whatever. And with every great find came that tingle of serendipity and the knowledge that no one else has what you now have. It's unique, and that's readily apparent. There's also the undeniable appeal of finding a diamond in the rough, of entering a store not knowing what you need and finding something you can't live without. And, unbelievably, it didn't cost a lot. A quadruple whammy. Oh yeah, and it's one of the 3R's of being green. A quintuple whammy. We've all been there.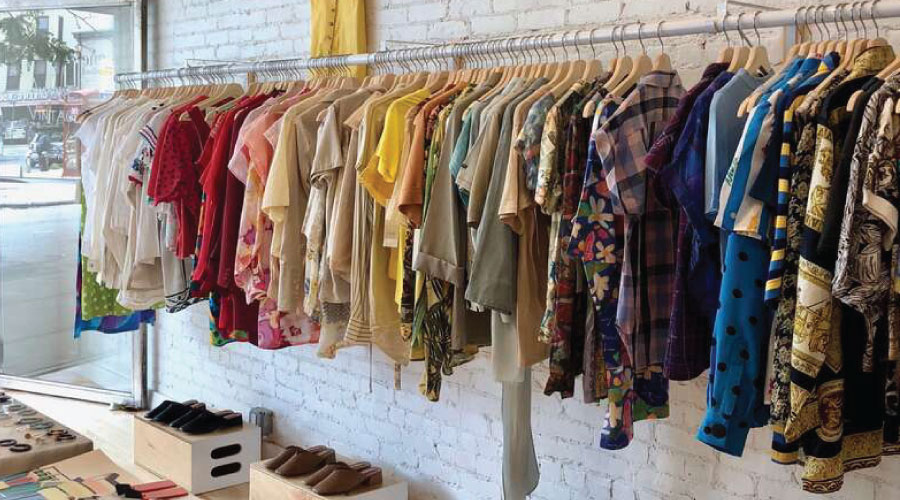 Whatever your experience, what was once mostly an underground marketplace of tattered old stuff has become an increasingly sophisticated, multi-billion-dollar tidal wave. It's happening in a wide range of categories, from elite fashion to camping equipment, tools and work out apparel, all the way to books and boots.
"Resale, re-commerce, secondhand, used, pre-loved" and of course "thrift" are all interchangeable names for a rising category of retail—the indecisive naming both a sign of its youth and potential. The U.S. resale market is projected to be valued at more than $353 billion by 2030, up 145% from 2020. A recent survey by online re-seller thredUP estimates that resale will grow 16 times faster than the broader retail sector. In the next decade, resale companies could make up 25% of retail as a whole. The customer is speaking and it's time to listen.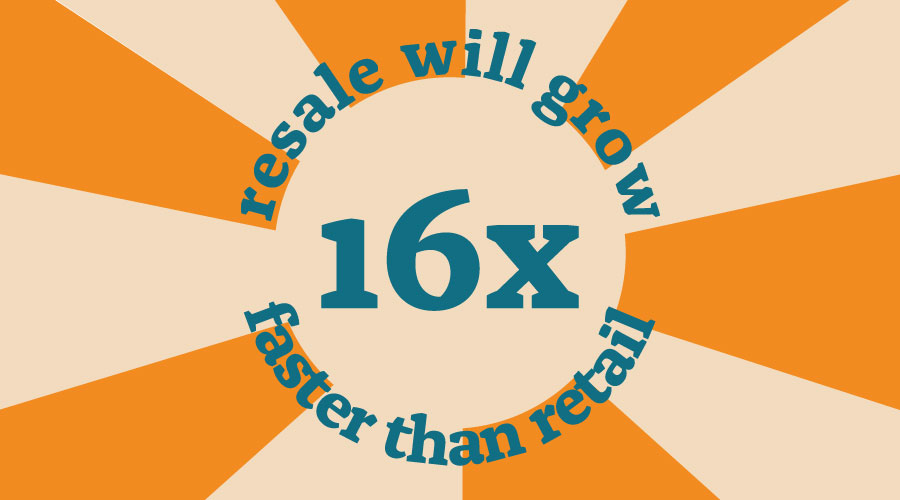 Given all we know about resale from established and emerging players, WD recently conducted a study to learn what consumers think of the opportunity going forward. We surveyed more than 2,500 people across multiple generations to tell us about their habits related to shopping, buying, selling, or trading used products, and whether resale opportunities in traditional stores would get them to come in more often. The results were, to say the least, powerful.
More than 71% of respondents said they participate in shopping for used merchandise at least once a month – 11% participate daily, 26% weekly, and 33% monthly. Their motivation to shop secondhand is connected to many factors beyond price—they're also drawn to it for fun, "treasure hunting," and sustainability benefits.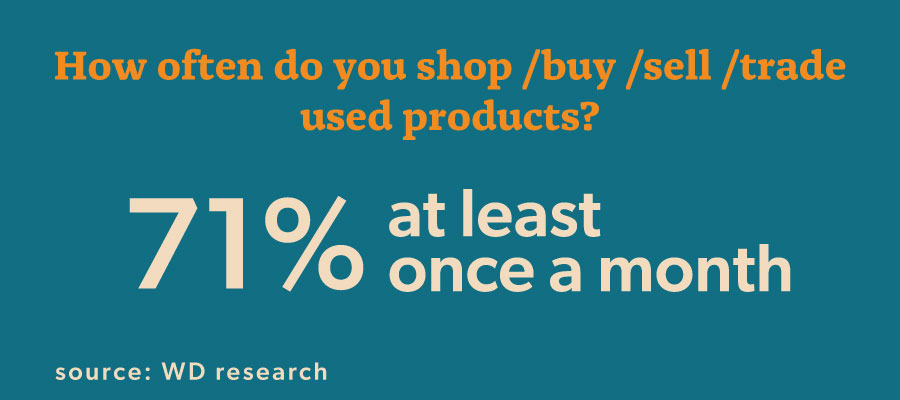 The bottom line: In the [15+] years WD Partners has conducted surveys on consumer sentiment, interest, and taste, we've never seen results like this. Respondents showed uniform strong interest in resale in every demographic we surveyed and every retail category we asked them about. General conclusion: retailers, you need to figure this out because resale is going to work.
We also took the time to talk to a lot of people from all age groups, including Anna Carlsson, on a recent WDCast episode. Anna is a Gen Z'er who has been buying, wearing, and selling resale since before it was cool. What she has to say about the why and how of resale lines up nicely with the findings from our study. You can listen to the full podcast episode here.
Want a copy of this exclusive white paper? Fill out the form below to download it for FREE.
Subscribe to Wayfind
---
Sign up to get trends and insights from the best thinkers at WD delivered direct to your inbox.
Refer a Friend
Use this link to refer a friend to Wayfind
---
Share on Social
Share Wayfind on your social networks
Back to Wayfind

More from WD