Mastering the Online Returns Game
How Retailers can Overcome the Challenges of Online Shopping and In-Store Returns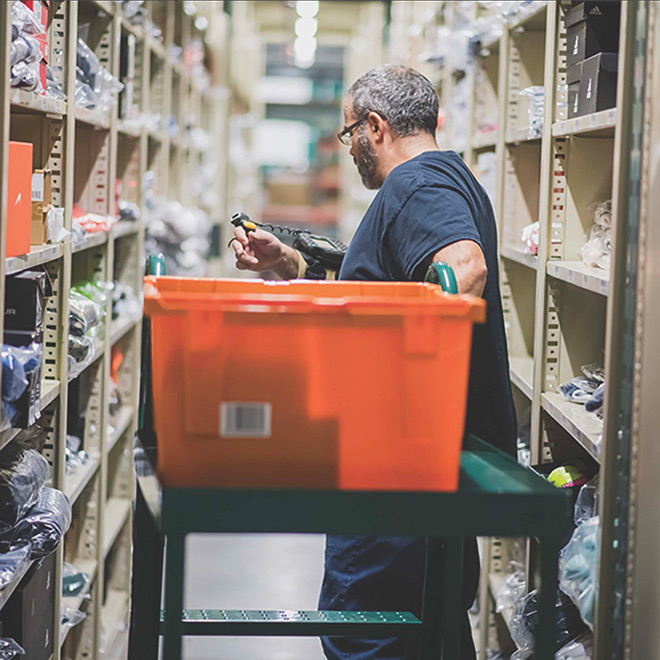 Online shopping has revolutionized the way we buy products, offering unparalleled convenience and choice. In just a few clicks you can get nearly anything you want delivered straight to your door. However, with the ease of purchasing comes the inevitability of returns. Just as easily as you added to cart and hit 'place order,' you can take your returns – you know, the things you bought to hit the free shipping threshold, the extra sizes and colors you ordered "just in case" (what we call bracketing), and those overly optimistic "maybe I'll actually like and use this" purchases – to the post office or store for a quick return and full refund. Out of sight, out of mind. So convenient! This mindset is ubiquitous among shoppers; the constant loop of hassle-free orders and returns an expectation rather than a perk. But do retailers have a strategic returns program in place to keep up with all the returns?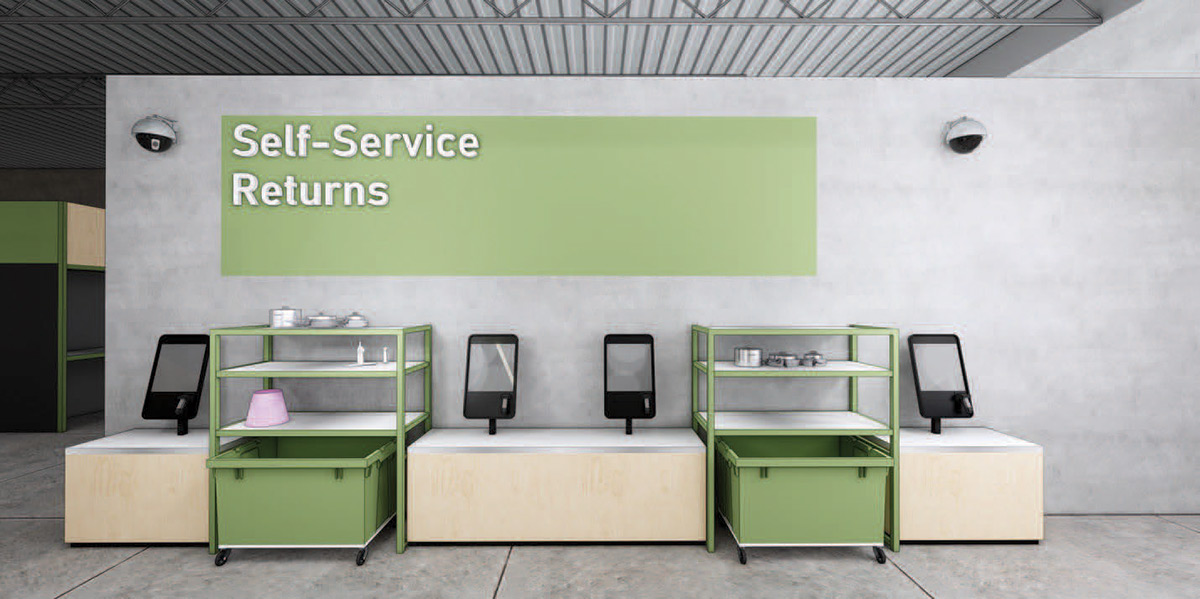 Brands have been tackling returns for years – they're nothing new in the retail world. But that doesn't mean retailers are set up for success to efficiently deal with them, especially not with the continued rise in online sales (and returns) since the pandemic. In 2022 alone, returned merchandise accounted for 16.5% of total online sales, and according to NRF, retailers can expect to lose $166 million to returns for every $1 billion in sales.1 2 Though some forecast that return rates will begin to grow at a more manageable level in the coming years, returns aren't going anywhere all together and they're taking a toll on stores in many ways.3 Let's dive into the top three impacts of returns on stores.
1. Increased Inventory Levels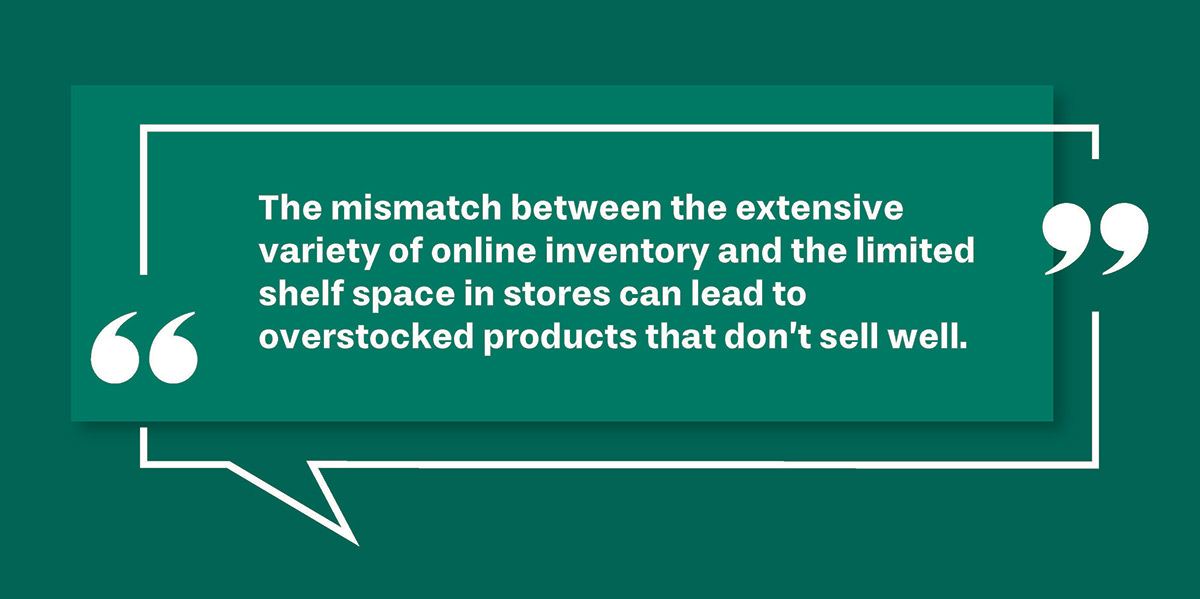 One of the major challenges for physical stores is handling the influx of returned online orders. The mismatch between the extensive variety of online inventory and the limited shelf space in stores can lead to overstocked products that don't sell well. Brands often resort to "last chance" racks and discounts to mitigate losses, but this approach can still result in marginal profits or breaking even.
2. Associate Impact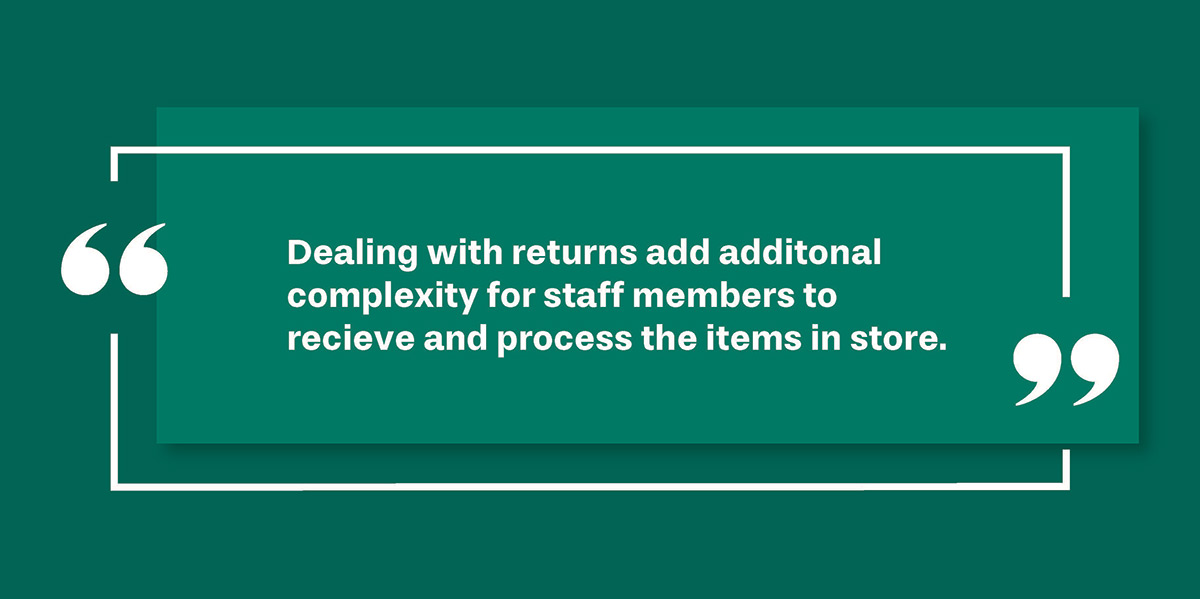 Dealing with returns adds additional complexity for staff members to receive and process the items in-store. This includes cashiers and BOH associates. Cashiers need to be efficient and may need additional training to properly execute a variety of returns (online, in-store, no-receipt returns, fraudulent, etc.) BOH associates have to determine if the returned items are part of their stores inventory and how to organize the BOH to accommodate. Unfortunately, a reverse supply chain logistics scenario, where returned products go back to the distribution center for reprocessing and tagging, is out of the question for most retailers because of associated additional labor costs and the increased complexity on the warehouse side.
3. The Dilemma of Negative Sales
Online returns blur the lines of revenue recognition and reporting, creating uncertainty about which channel of business takes the hit for the negative sales. Retailers must decide whether the negative impact falls on the digital business, where the purchase originated, or the physical store, where the return was received. The confusion of who receives the burden of negative sales requires a clear plan in place for handling different routes of order and return.
Rethink Online Returns
Retailers need to adopt a proactive approach for returns management and develop a smarter returns program. As it stands, only 19% of retailers report to have a returns program in place, despite 69% acknowledging returns as a cost to their business.4
It's clear that returns pose significant challenges to retailers, but with the right approach, they can be effectively managed. Within the headache that can be dealing with returns, we see an opportunity to partner with brands and build out an effective returns program that still maintains customer satisfaction and loyalty.
Whether creating a returns program from scratch or improving existing processes, retailers can rely on our experienced operations team for effective solutions. And by embracing strategic return programs, retailers can enhance efficiency, reduce costs, and ensure a seamless shopping experience for their customers.
WD offers innovative solutions to address common inventory labor and revenue challenges associated with returns.
We specialize in space planning and BOH optimization, with a proven track record of successful projects for renowned retailers like DICK'S Sporting Goods. Our operations expertise includes managing BOH inventory capacity, optimizing labor to support return transactions, and accurate payroll allocation. By collaborating with WD to build a comprehensive return process, retailers can streamline their operations, efficiently manage returns, and ensure revenue is accurately allocated to the relevant channels.
Look out for an upcoming Q&A with Joanne Heyob, where she will share deeper insights and expert recommendations on managing online returns!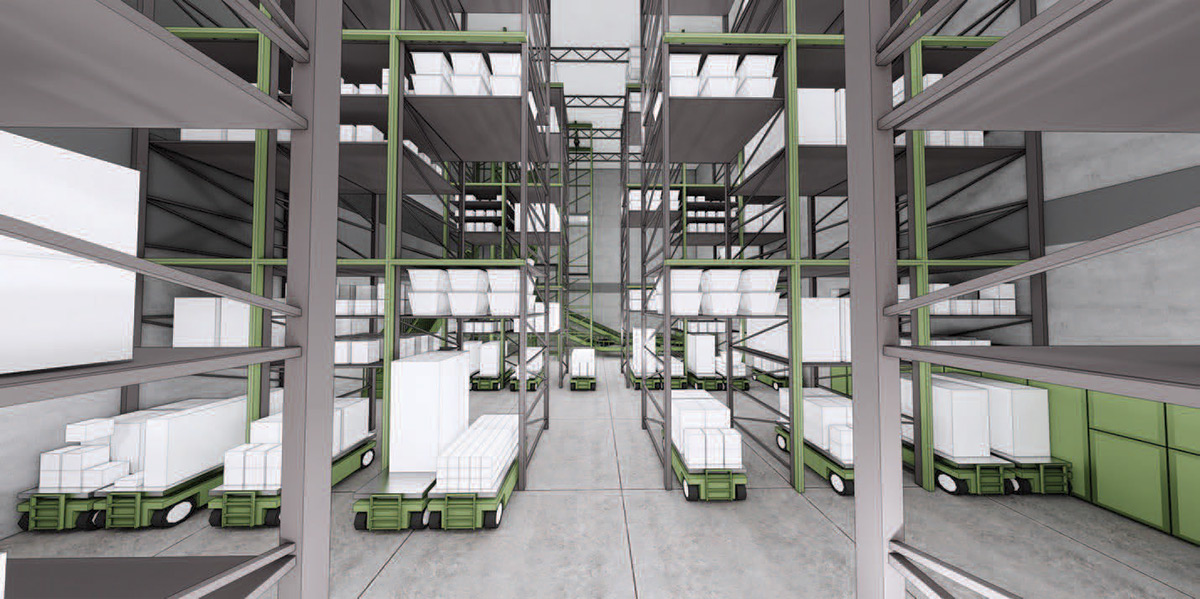 Back to Wayfind

More from WD