Navigating Career Success
Unveiling Development Needs and Strategies for Professional Advancement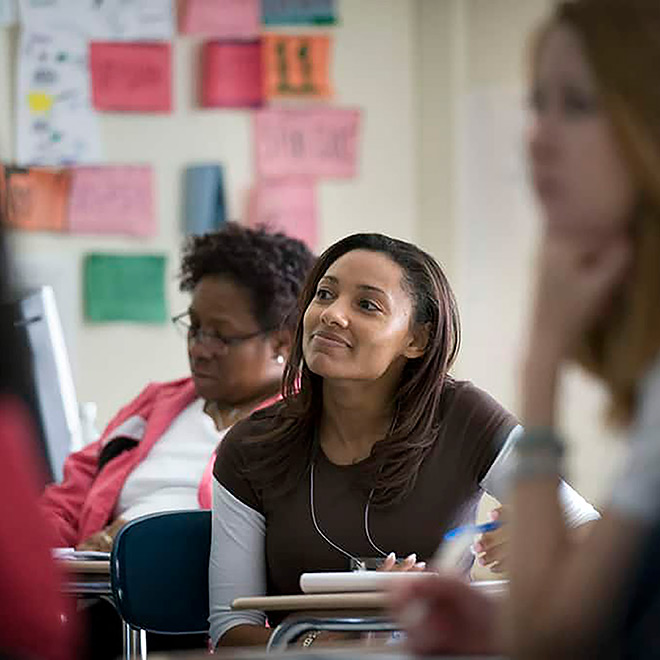 ---
Estimated Read Time: 4 Minutes
---
In today's fast-paced and dynamic professional landscape, the pursuit of continuous growth and improvement is top of mind. Whether you're looking to excel in your current role or pave the way for future career opportunities, understanding and addressing your development needs can help you begin to break down your goals into clearer, more concrete steps and is critical in your journey towards career success. Let's dive into the significance of identifying development needs, the process of assessment, and crafting effective strategies to bridge skill gaps and propel your career forward.
The Essence of Development Needs
At the heart of personal and professional growth lies the concept of development needs. These needs represent the gaps in skills, knowledge, or experience that hinder us from reaching our goals. The fundamental purpose of identifying and addressing these gaps is to equip ourselves with the tools necessary for excelling in our current roles and preparing for future challenges.
Assessment: Bridging the Gap
One of the key mechanisms for addressing development needs is through a comprehensive assessment process. By systematically evaluating our existing skill set and comparing it against the skills required for our desired roles, we gain invaluable insights into areas that require our attention.
Defining Your Targets: Begin by compiling a list of skills, knowledge, and experience required to excel in your current or future roles. You can talk with your manager or coworkers in roles a level or two above yours to identify these skills. Once you've established this list, proceed to identify the skills you already possess. Removing these skills from your list will leave you with a clear picture of the areas where growth is essential.
Self-Reflection: Beyond a checklist of skills, delve into self-reflection. Consistently seeking feedback and introspecting on your strengths and weaknesses can help highlight patterns that may indicate specific development needs. Consider questions like: "Do I consistently receive feedback in a particular area?" or "Are there recurring challenges I face with certain types of projects?"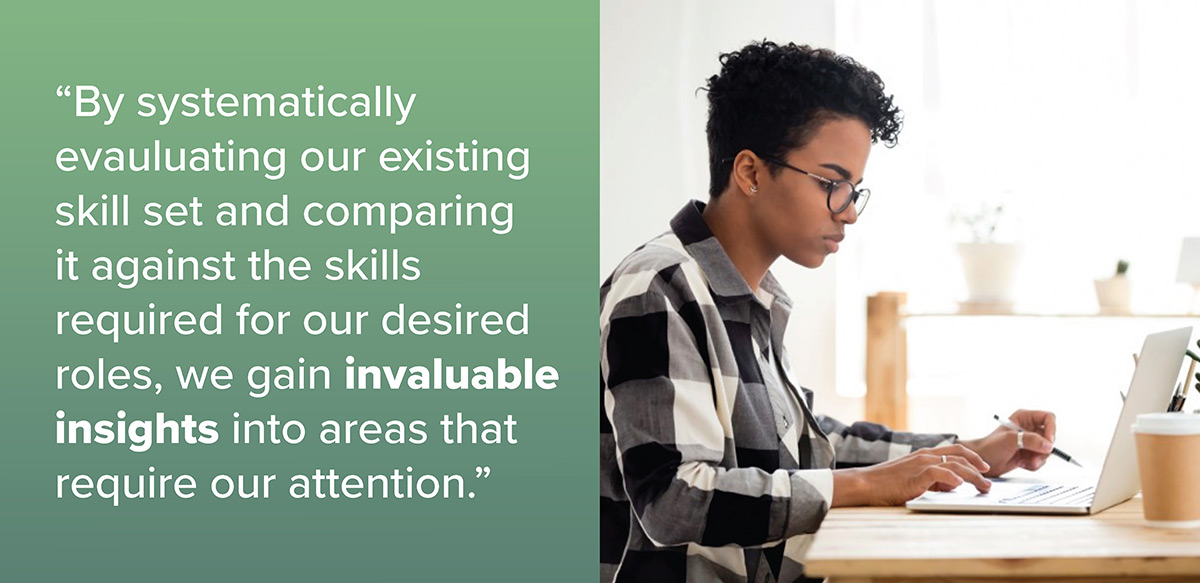 Exploring Resources for Development
Having identified your development needs, the next step is to harness the resources that will enable your growth journey. A myriad of avenues exists, ranging from formal learning activities to on-the-job experiences and mentorship.
Formal Learning Activities: Enrolling in courses, workshops, or seminars can provide structural knowledge opportunities. These activities are particularly beneficial when addressing knowledge gaps that can be gained through education.
On-the-Job Learning: Embracing challenges and new responsibilities within your current role exposes you to experiential learning. If your company has a Learning and Development team, check in with them to learn what tools and programs are available to you. This approach is ideal for developing practical skills and gaining insights directly relevant to your job.
Mentorship and Guidance: Seeking guidance from experienced individuals in your field can provide invaluable insights and personalized advice. Mentors can help you navigate challenges and provide a broader perspective on your development journey. You might even take the opportunity to shadow them on their own job.
This chart from Saba addresses a few common skills gaps and how to identify/improve them.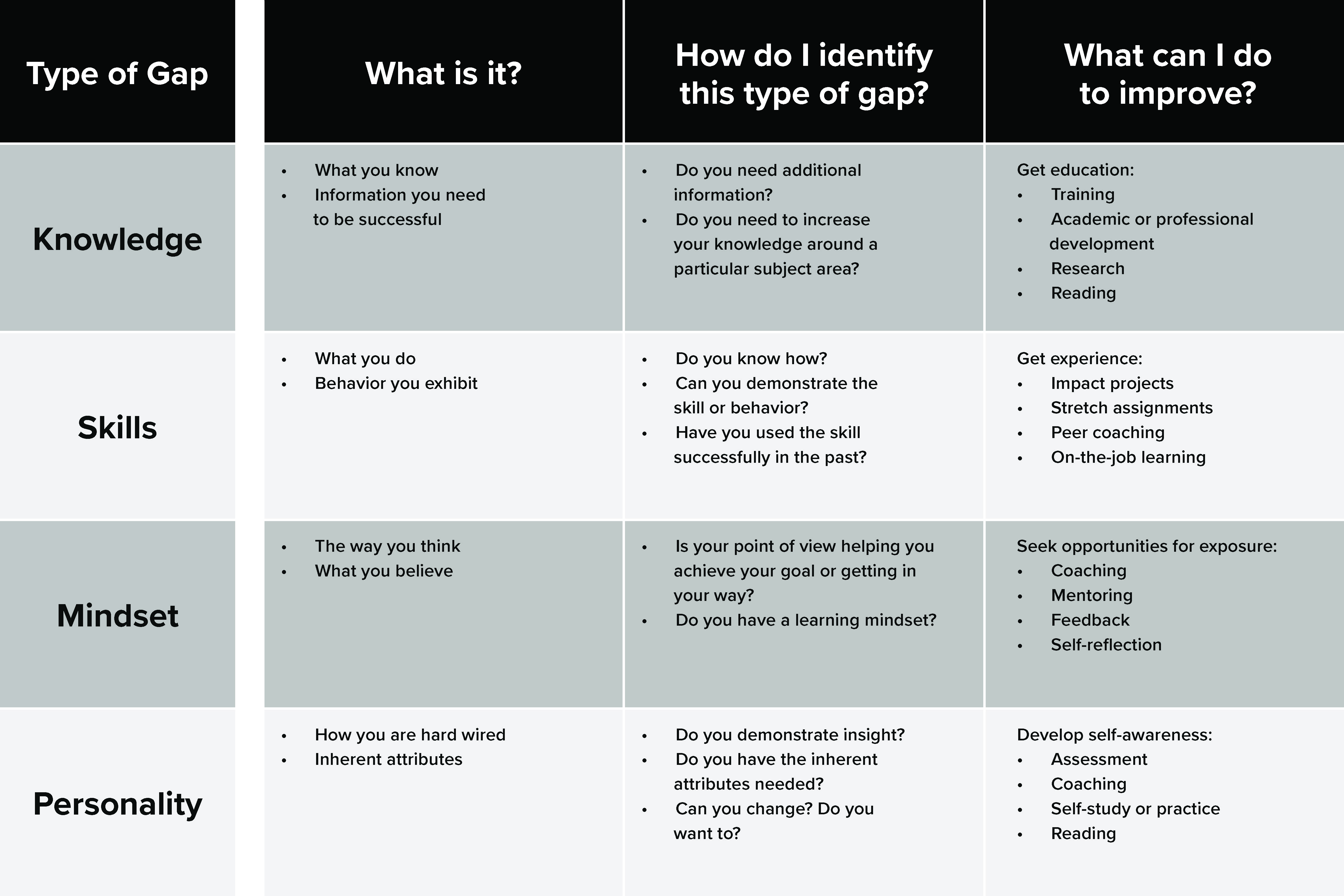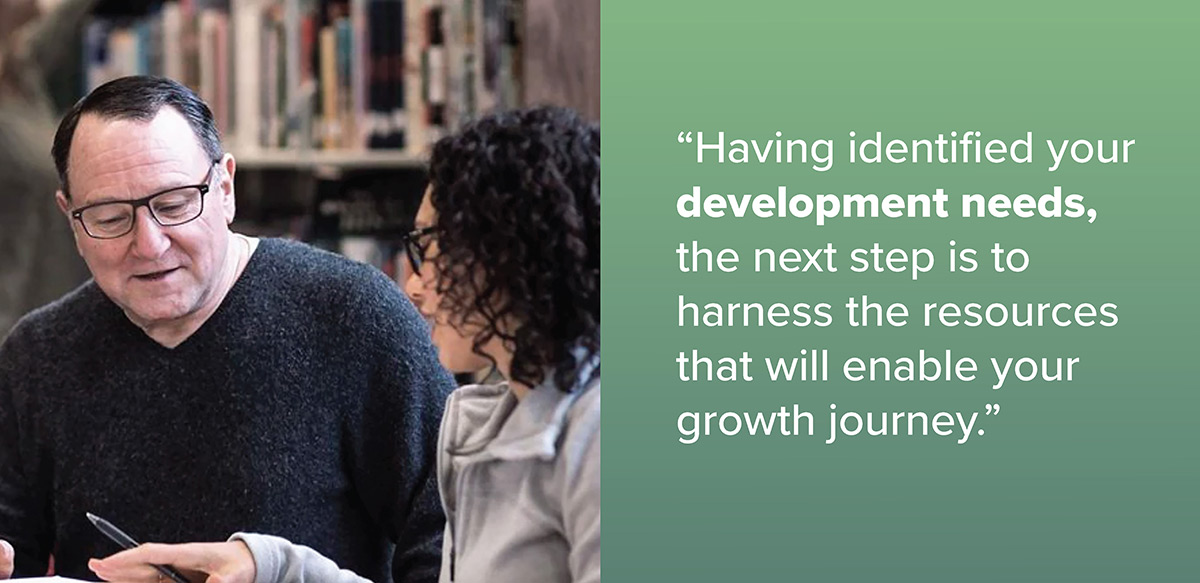 Tailoring Strategies for Effective Growth
Every development need is unique, requiring a customized approach for effective growth. Crafting a personalized plan of action is crucial to address your specific gaps and optimize your development process. And don't skip out on regularly seeking feedback from peers, supervisors, and mentors. Constructive criticism is a powerful tool for identifying areas of improvement and refining your growth strategy.
The pursuit of career advancement hinges on our ability to recognize and address our development needs. By systematically assessing our skills, identifying gaps, and crafting tailored strategies, we can pave the way for a more fulfilling and impactful professional journey. Embracing a growth mindset and committing to continuous development not only empowers us to excel in our current roles but also positions us as proactive architects of our future success.
At WD, we're committed to the learning & development of our associates. We provide free online courses for skill development as well as goal tracking software through Saba TalentSpace. Our associates and managers also connect regularly, both informally and formally during our bi-annual review process, to discuss development opportunities. Check out our careers page if you're interested to know more about working at WD and to see open roles.
Subscribe to Wayfind
---
Sign up to get trends and insights from the best thinkers at WD delivered direct to your inbox.
Refer a Friend
Use this link to refer a friend to Wayfind
---
Share on Social
Share Wayfind on your social networks
Back to Wayfind

More from WD