Leader
Jody Wasbro
---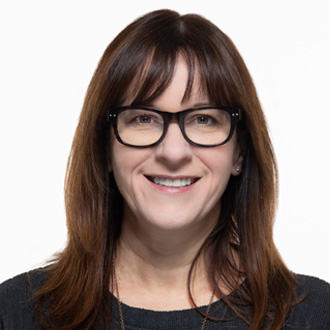 SVP, Strategy & Experience Design
As SVP of Strategy & Experience Design, Jody leads the team in inspiring, guiding and shaping the customer experience. Working across a variety of brands, she helps bring forth meaningful and actionable customer & business insights. She oversees the strategy & insights team identifying innovation opportunities, and collaborating with Creative and Operations teams in order to create seamless and integrated solutions for WD clients.
She has worked on brands within all industries including retail transformation for a brick-and-mortar Beauty client, innovation for food service and elevating consumer experience for a health + wellness client. In her time at WD, Jody has identified innovation opportunities to impact customer experience strategies as well as created frameworks and approaches leveraged across the portfolio of offerings. She has a passion for uncovering motivations and translating findings into strategic brand building initiatives.
Her 20+ years of experience spans the globe and industries as she's worked for agencies, retailers and in corporate brand management roles. She holds an MBA from Fordham University.
Back to Who We Are

More from WD