3 Ways Grocers Should Invest Their Resources
---
Estimated Read Time: 4 - 5 Minutes
---
There is no question that last year changed everything, and the grocery industry is no exception; it was already on its way to innovation as the adoption of eCommerce opened the door to more convenient purchasing options, but now we have seen a shift that has pushed many consumers out of stores altogether. We know how the grocery industry looked pre-COVID, and we have come to see how they've transformed throughout 2020. But what about the future? Where should these retailers be investing their resources to succeed in 2021? It's not as simple as requiring associates to wear PPE in-store; we feel that considering changes in consumer loyalty, fulfillment methods, and a portfolio strategy is essential in being prepared for what's to come.
Consumer's Wavering Loyalty
In times that are so uncertain, one may venture to assume that consumers would stick with the brands they know and love. But in reality, things are much different; research has shown that consumer loyalty amidst the pandemic has been profoundly unstable. People aren't as interested in brands that they used in the past and are now more apt to seek out providers that fulfill their needs in terms of convenience, availability of products, and services offered. In fact, since the start of the crisis, 77% of consumers in the United States have tried unfamiliar shopping behaviors like new channels, stores, and brands1. With the grocery industry in the middle of an extensive and ongoing structural change, grocers need to find ways to keep (or bring) these consumers on their side and make it worth their while.

The popularity surrounding options like BOPIS and grocery delivery services has only been increasing over the past few years, but the pandemic has truly pushed these services into the spotlight with the demand for online grocery booming. And for good reason; as of mid-September 2020, 64% of consumers reported that they have not resumed their "normal" activities outside of their homes. Grocers offering these services and executing them well is now a huge factor in getting consumers to choose your brand over the next. In terms of fulfilling their other needs, consumers who are choosing to go out and about want to trust that they are safe doing so. Ensuring that you offer a frictionless, safe, and sanitized experience that addresses customer pain points is one step; you also need to offer something that your competitors don't. McKinsey recommends incorporating a paid loyalty program; these programs drive higher purchase frequency, purchase amounts, and brand affinity. But there are also other methods to consider when it comes to creating a desirable shopping experience.

Managing Fulfillment Methods
As third-party shoppers and store pickers are occupying a majority of the store floor, consumers are now left to compete for products, making for a less than desirable brand experience. Even though grocers had already begun adopting the practice of creating fulfillment centers directly in their physical stores before the pandemic, we feel that it is important to consider this option now more than ever. With over half (54%) of consumers opting for grocery pickup and grocery eCommerce doubling in some cases2, adding these micro fulfillment centers (MFCs) can make in-store picking more efficient, improving the shopping experience for store associates and consumers alike.
With MFCs also comes automation; prior to COVID, autonomous grocery delivery was a future-forward concept that most consumers thought of as a novelty rather than a necessity. Now, customers and grocery providers welcome the option with excitement as increases employee efficiency and convenience. It is showing to be beneficial for tech start-ups as well; Starship Technologies, Nuro, Refraction AI, and Duece Drone have all created partnerships with major brands like Walmart and CVS to provide automated delivery services in certain areas around the US. And automation doesn't just apply to deliveries; stores are also beginning to implement automated pickup kiosks, both in-store and at standalone locations. Regardless of which system of fulfillment retailers choose to adopt, they will need to continue honing them for the new world. And in this new world, not every store needs to incorporate an MFC; they may just need to take a look at their portfolio strategy.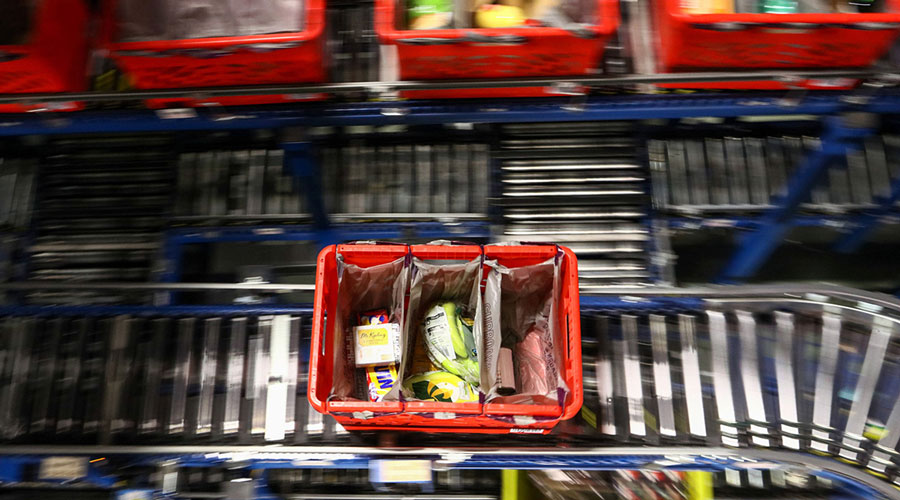 Reevaluating Portfolio Strategy
When attempting to navigate this new industry landscape, there is no better time to learn how to leverage current and new real estate. Getting down to the art and science of your brand is now essential as stereotypical grocery is now a thing of the past; online ordering has accelerated, and consumer sentiment has projected that this behavior will continue. The great thing about this, though, is grocers now have the opportunity to experiment like never before to see how consumers will respond to new shopping methods like small format smart stores (looking at you, Amazon GO) and dark stores. As we discussed before, MFCs may be incorporated as a new addition in terms of eCommerce fulfillment so long as there is a strategic growth plan outlined for a particular area where market share needs to grow. Experiential showrooms could also be a good addition, allowing shoppers to escape reality and learn about new products in an unfamiliar setting.
Overall, we feel that this method3 is perfect for reevaluating your strategy for today, tomorrow, and beyond:
Uncover the possibilities for your brand and conceptualize your path forward
Create a plan to lean into your strengths or to pivot in a new direction
Design a solution that suits both the needs of your brand and the needs of the consumer
Scale your innovation by showing up in a meaningful way and evolving to meet your consumer's needs
Tomorrow's Vision
Though it is hard for anyone to say what is going to happen in the future, we do know that retailers need to take this time to identify solutions to get them through the short-term while setting them up for long-term success. Grocers need to ensure that they are adapting swiftly, implementing new fulfillment strategies, and are not afraid to fail fast in this complex business environment. At WD Partners we've been helping brands create consumer centric experiences that are grounded in sound operational practices and have the ability to be scaled across the country for the last 50 years. If you'd like to discuss the topics shared in this article we'd love to connect. Please reach out to the author, Joanne Heyob, at joanne.heyob@wdpartners.com.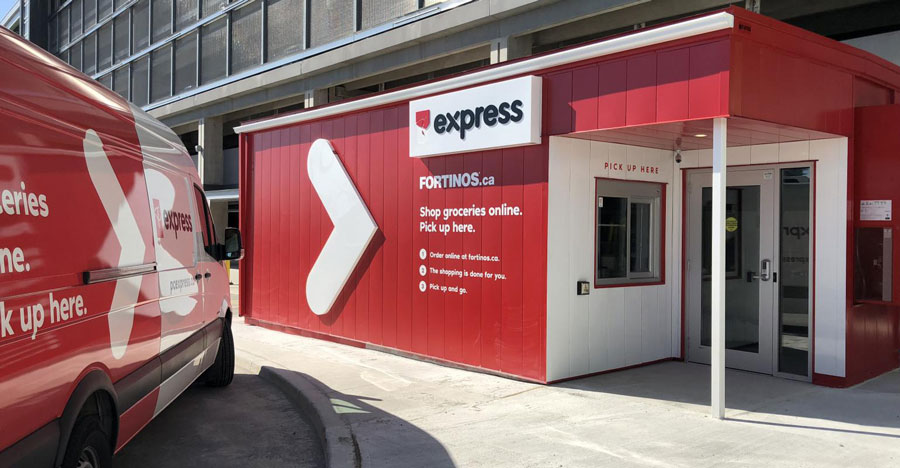 Subscribe to Wayfind
---
Sign up to get trends and insights from the best thinkers at WD delivered direct to your inbox.
Refer a Friend
Use this link to refer a friend to Wayfind
---
Share on Social
Share Wayfind on your social networks
Back to Wayfind

More from WD