8 of Our Favorite Spots in Austin, Texas
All the places we'll be visiting while we're in town for RestaurantSpaces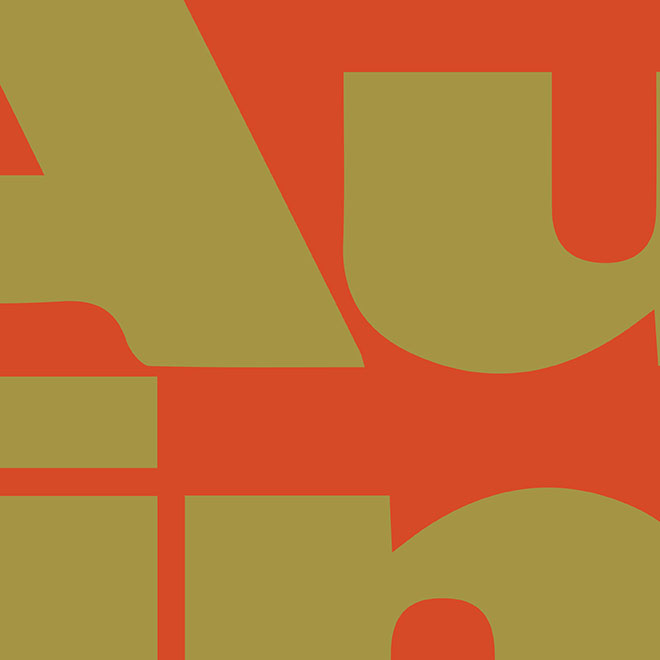 ---
Estimated Read Time: 4 Minutes
---
We're headed to RestaurantSpaces this April to share our perspective on the latest industry trends and know that some of you (our readers) will be there too! So, we thought we'd share our favorite spots in Austin, Texas for you to check out while you're there, or to enjoy on a different trip to the capital of the Lone Star State.
Restaurants
It makes sense that we'd start with restaurants given our purpose for traveling South. With all the incredible food options around, we leave town in a food coma every single time. Here's some options we recommend checking out!
Established in 2011, Easy Tiger has always been a bake shop crossed with a beer garden, with all three current locations offering some mix of beer on tap, live music, arcade games, designated kid zones, and fresh baked pastries. This is a great spot to enjoy a relaxed evening with friends and to soak up the local sights and city energy, as well as to get a taste for the celebrated Austin music artists and food.

It's hard to pick our favorite Austin barbecue when there are so many great ones out there. Though Franklin and La Barbecue are cult favorites, we'll never stop going back to Black's Barbecue. Located on Guadalupe St. in a neighborhood commonly referred to as The Drag, Black's BBQ has been in Austin since 2014, but in Texas over 90 years –their first restaurant opened in Lockhart, TX in 1932. Still a family run business, we love the classic Texas feel and, of course, the legendary barbecue.

We'd be remiss if we didn't mention one of Austin's many food truck parks. Perfect for when you can't decide what you want until you've seen or smelled the food, or are with a group that can't all agree on a single restaurant, food truck parks offer the convenience of having many different food options while also offering a central eating area for your party to regroup at. One of our favorites is Arbor Food Park, which offers plenty of shaded picnic tables and some of Austin's best food options like street tacos from Cuantos Tacos and homemade pizza from Sammataro.

Shopping
Austin has plenty of spots for shopping, like 2nd Street District, South Congress Avenue, and The Arboretum. Here are a few of our favorite shops to stop in when we're in town.
Yeti's Flagship store offers customers a new way to engage with the brand in a fully immersive retail environment that includes design features like a shark suspended from the ceiling and a music stage supported by Yeti coolers. The store screams outdoor adventure while holding onto some classic Austin cultural elements. In addition to shopping for your favorite Yeti products, you can also enjoy different community events hosted by the flagship store like film screenings and music concerts.
There are countless vintage and antique stores in the city, one of our favorites being Charm School Vintage. Specializing in pieces from the Victorian Era, 30's, and 70's, Victorian era, you're sure to find a one-of-a-kind piece here unlike anything else in your wardrobe. Check out this collection and others while in Austin! If you want to learn a bit more about the resale market before your trip, be sure to read our white paper too!

Popular active lifestyle brand Outdoor Voices (OV) got its start in Austin, Texas, so it only makes sense to visit their flagship store while you're here to check out the latest women's and men's activewear. Located along Austin's iconic South Congress Avenue, the store aims to bring in classic Texan elements like native flora and fauna, and design references to Texas's hilly landscape and endless blue skies. While you're here, you may even pick up a piece or two for those group runs and walks being hosted by Restaurant Spaces.

Drinks with Activities
In addition to eating and shopping, we like stopping by Upstairs Circus and The Driskill Hotel for a quick drink mixed with a fun activity. At Upstairs Circus, you can work on your own DIY project like jewelry making and leather working while enjoying a specialty cocktail or local brew. The Driskill Bar is another favorite of ours for the pure joy of absorbing the architecture and design of the space. Founded in the late 1800s by a wealthy cattle baron, The Driskill Hotel offers an iconic and historic look into Austin's luxury and hospitality filled past. Self-proclaimed as "as Texas as it gets," you won't want to miss out on a drink at The Driskill Bar during your stay in Austin.


To name all our go-to spots in Austin would be a hefty task, but we hope this small list is a helpful start in planning your next trip! You can find these spots along with a few others on a map we've created here. And if you are going to be at RestaurantSpaces this spring, we would love to connect and maybe take you to one of the places on this list!
Subscribe to Wayfind
---
Sign up to get trends and insights from the best thinkers at WD delivered direct to your inbox.
Refer a Friend
Use this link to refer a friend to Wayfind
---
Share on Social
Share Wayfind on your social networks
Back to Wayfind

More from WD