White Paper
Can Resale Save the Store?
---
The market for resale products has been growing steadily, and surged, even before the pandemic. In our latest study, consumers tell us it's here to stay—and in more categories than you would think. These results have us completely sold on the circular commerce phenomenon and how it can add additional revenue and customer interest back to physical retail.
The what? We surveyed more than 2.500 people about their habits related to shopping, buying, selling, or trading used products.
The goal? To determine if resale can help reverse the decade-long decline in store foot traffic.
The results? Respondents showed strong interest in resale in EVERY demographics we surveyed and EVERY retail category we asked them about.
It's going to work. Are you ready?
Download the white paper (a $1,200 value) for FREE below.
Watch Lee present Can Resale Save the Store at RetailSpaces 2022
We've talked to more than 25,000 consumers and published over a dozen white papers on the future of retail and customer experience. Want to know what it means for your brand? Call us at
888.335.0014
or email us at
TalkWithUs@wdpartners.com
.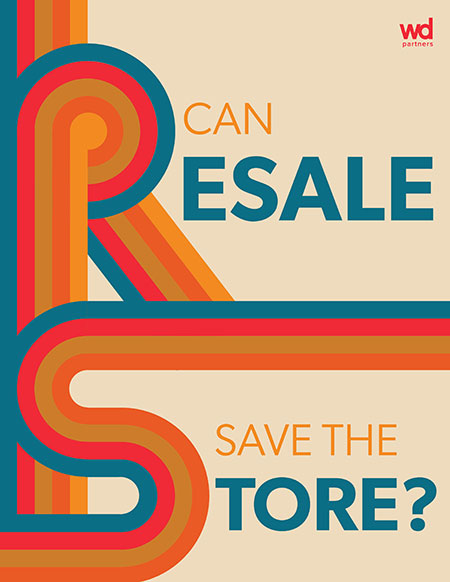 Share
Back to What We Think

More from WD