Building a Sustainable Future
How Brands Can Act Today to Build a Better Tomorrow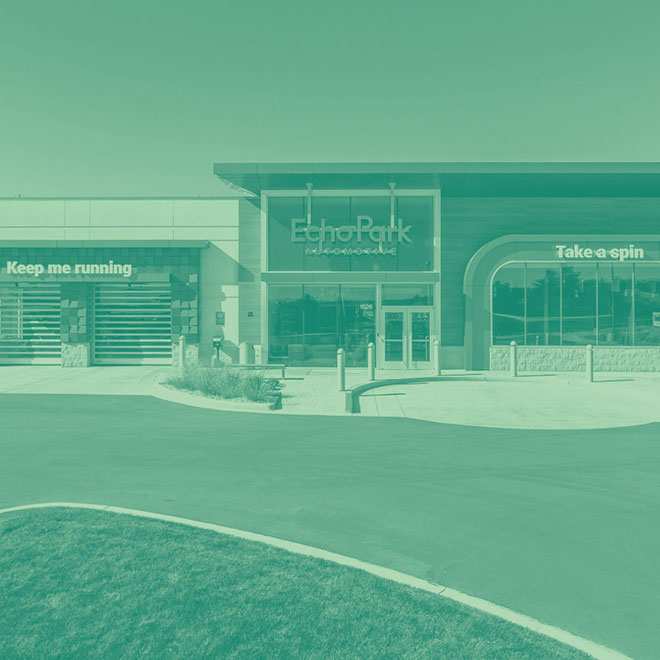 You probably don't need us to tell you that sustainability remained a trending topic in 2022, becoming mainstream in media and discussed collectively by all generations around the globe. In fact a study conducted by IBM in February of 2022 reported that of their 16,000 global respondents, 51% say that environmentalism is more important to them than it was just one year prior. And consumers don't just talk about it being important, but they're acting on this care for environmental, social, and governance (ESG), too. According to a report by First Insight, consumers across all generations are willing to spend more money on sustainable products as compared to comparable products that aren't considered sustainable. In this and many other ways, it's clear that consumers aren't just talking the talk, they're walking the walk, so it should follow that brands are paying attention and elevating their commitment to sustainability.
Taking steps towards a sustainable lifestyle doesn't have to mean spending more money. Buying and selling in the used market, isn't new, but it is certainly growing—the US resale market is projected to be valued at more than $353 billion by 2030, up +1000% from 2020—and is a way to participate in a circular economy while saving (and maybe even making) money. In our latest white paper, Can Resale Save the Store, we surveyed 2,500 consumers to understand their relationship with resale and found that an outstanding 71% said they participate in shopping for used merchandise at least once a month, including buying and selling anything from clothes to furniture to sports equipment. More importantly for retailers, if given the option to shop used in stores, consumers will, meaning more foot traffic to stores (which has been on the decline since 2010). These figures present an incredible opportunity for retailers to hop on the resale bandwagon, moving towards their sustainability goals while also driving traffic and increasing customer retention.

Although resale offerings are a step in the right direction, sustainably minded consumers are often looking for more from brands. In thinking about ESG, businesses must consider everything from the goods and services they provide to the physical building they are in. Sonic Automotive's Echo Park is a great example of a retailer accomplishing their sustainability goals in a wholistic manner. Not only is the brand's purpose built around providing a second life to pre-owned vehicles, but they also incorporate sustainable design principles into their showrooms, emphasizing qualities like natural lighting and sustainable features. More noteworthy, Echo Park's use of space parallels their business objectives¬–rather than start from scratch, they repurpose existing buildings, renovating emptied out spaces like big box retail locations to meet a new need, saving on labor, energy, materials, and time. Read more about Echo Park and WD's role in repurposing discarded spaces.

Although more and more often consumers are asking their favorite brands to consider their environmental impact, and the fact that companies desire to be more aligned with environmental, social, and governance (ESG) practices, brands aren't always honest in their claims to be eco-friendly. As a matter of fact, in a survey conducted by the Harris Poll surveying business executives around the world, 58% admitted that they participated in greenwashing, misleading their customers about how sustainable their business is through exaggerated claims and deceptive marketing and PR tactics. We're in the era of the eco-consumer, and it's time brands put in the work to avoid greenwashing to build trust in their consumers and guarantee longevity in the market. Educate yourself on greenwashing and how your brand can claim your eco-credibility.

At WD, we don't want to shy away from the urgent need for ESG but are keen to join the conversation and help build a more environmentally responsible future. We recently spoke with Julie DiNatale from Truterra, a Land O' Lakes business that collaborates with forward-thinking farmers, value chain companies, conservation organizations, and ag retailers to help better deliver the future of on-farm sustainability. In the WDCast episode, we discuss the sustainability movement, the importance of education and collaboration to achieve our sustainability goals, and how farmers and consumers can overcome obstacles to accomplish said goals. In short, it's much more complicated and involved than you think. However, whether your business is just entering the conversation and learning the definition of greenwashing or is full of sustainability evangelists, like our very own Brian Bucher, Kari Engen, and Mike Magee, and already has a concrete ESG strategy that you're actively taking steps to accomplish, you're voice and actions matter. We'd love to talk to you about your sustainability goals–design, building, or operational–and how WD can make those a reality. You can reach out to TalkWithUs@wdpartners.com to get started.
Back to Wayfind

More from WD