Go Beyond the Path to (re)Purchase
---
Estimated Read Time: 3-4 Minutes
---
Too often, brands and retailers focus solely on what happens leading up to the purchase—affectionately known by most of us in the biz as the "path to purchase." As they consider this consumer traveled road, they ask themselves questions like: How can we reduce friction in the journey? Do we have the right product at the right price when and where the customer wants to purchase?
We believe that it's equally important to think about what happens after purchase as that can greatly impact whether that customer comes back to the brand or retailer again. During the height of the pandemic, we saw shopping behaviors drastically impacted with more than one-third (34%) of U.S. shoppers adding new brands to their consideration set, 24% adding new brands to the usual mix on their shopping lists, and 13% using the opportunity to discover new brands1. We all know it costs 5x more to acquire a new customer versus retaining a current customer2, and increasing retention of a current customer is much more profitable as well.
You've likely seen the trend of the "unboxing" videos. Or maybe you've noticed a friend posting about a new ware in an Instagram story. That's really the best a brand can hope for as customers reflect on their purchases and share with friends and followers, essentially becoming advocates for the brand. Bonus points when they add a direct link to a way to purchase the item.
We believe it's time to go beyond the traditional path to purchase and take a hard look at the roads that lead to repurchase, because those consumer behaviors and attitudes post-purchase are invaluable in creating loyal customers. The path to "repurchase" is just as dependent on removing friction and encouraging "surprise & delight" in the post purchase part of the customer journey. How the customer lives with the brand and reflects on their experience outside of the active part of the funnel is an essential moment in the journey that is often the most overlooked. Let's look at a few ways brands and retailers can consider actions beyond the conventional point of purchase.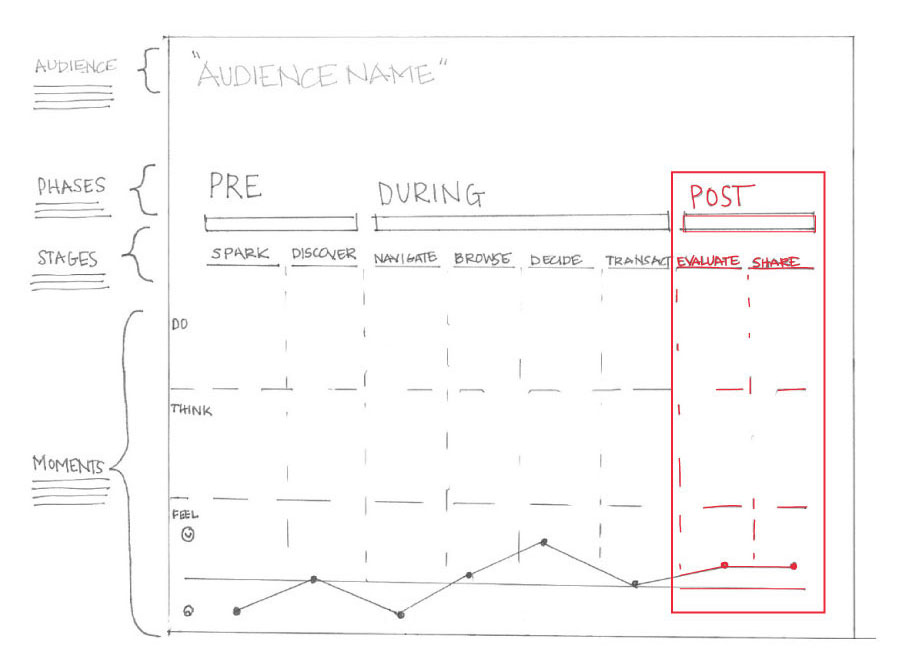 A Move in the Right Direction
The first step is to extend your efforts to include the post-purchase customer journey phases of Evaluate and Share, including Reflection. Taking a hard look at how your brand—whether manufacturer or retailer—"lives" with customers in their daily lives. An often-overlooked opportunity is to use data to identify pain points post purchase. Brand owned resources such as customer service calls, in-store returns, social media listening, etc. provide a wealth of real-time feedback, opportunities and learning moments for a brand. Then pull together a cross-functional team to ideate solutions that address pain points or help elevate at key moments for brand interaction—considerations, reminders, and triggers. Here are a few brands that we think are a step ahead.
Create a Lasting Memory
A quick search for unboxing videos shows about 186,000,000 results
Whether intentional or not, Slip Silk's package sets up for the ultimate unboxing event. The package pulls through the brand voice with playfully crafted messages on the inside cover and a closing note of "sweet dreams" revealed when the pillowcase is removed from the box. And by making it recyclable—or better yet, compostable—it's the memory that's lasting.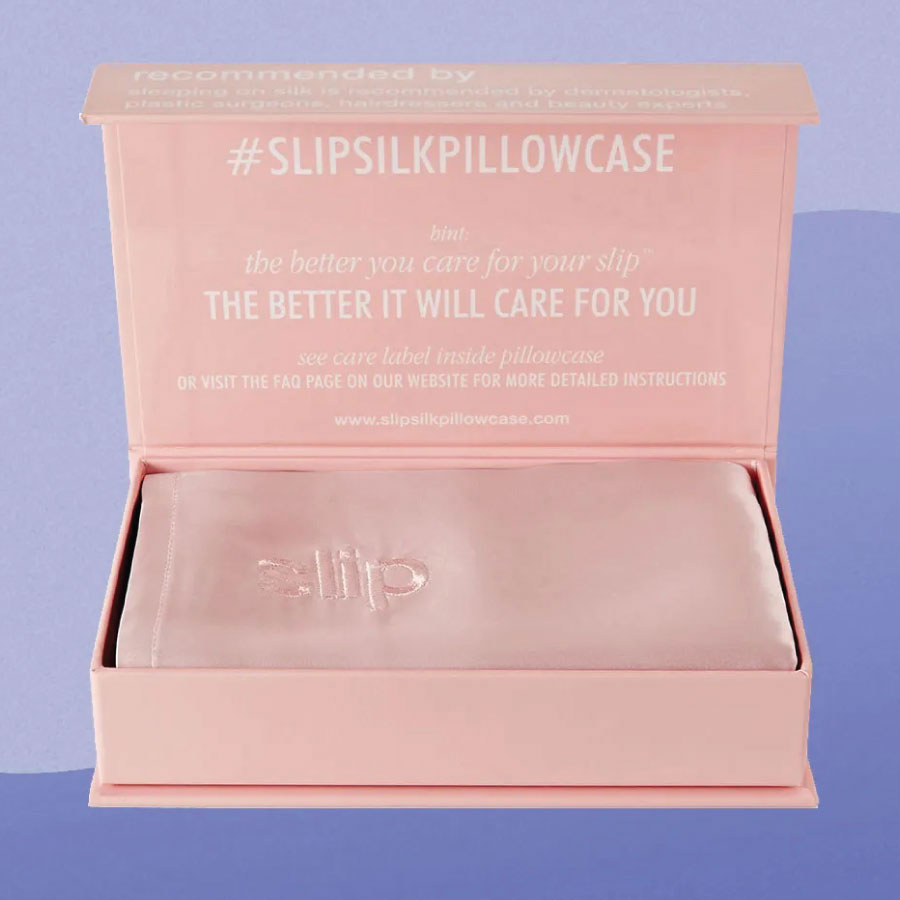 Empower Micro Influencers
90% of people are much more likely to trust a recommended brand (even from strangers)3
Tapping into those who have experienced your brand to advocate on your behalf is the ultimate win. Abercrombie & Fitch has expanded their audience of influencers to create more dimension around the brand and shift perceptions. Gym Tan, and Charli & Dixie on TikTok, are two examples4. Their strategy goes beyond traditional fashionistas to connect around culture and communities, which is more appealing to their upper Gen Z and younger millennial audience.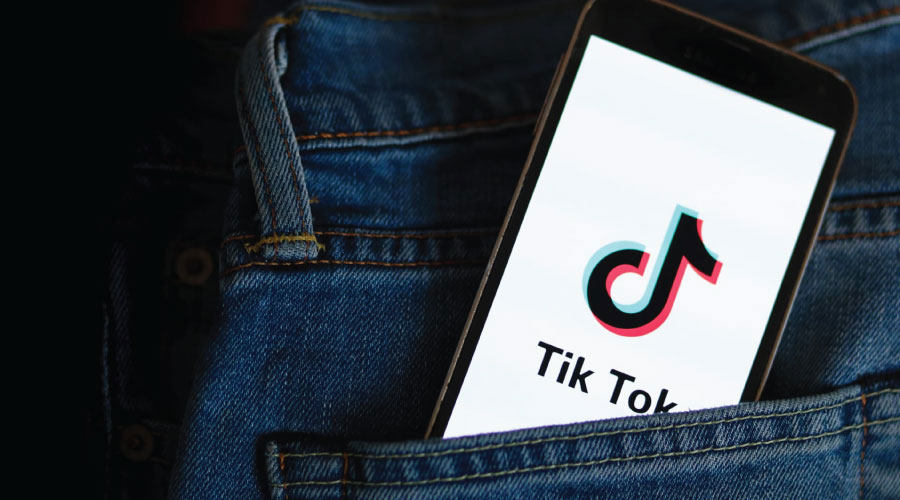 Make Them Want to Come Back
80% of consumers surveyed report loyalty programs make them more likely to continue doing business with brands5
Foxtrot's rewards program (https://foxtrotco.com/perks/welcome) is a shining example of a Loyalty Program done right. I mean, who would turn down an all-day happy hour? What started as a delivery concept to college students has evolved to an elevated neighborhood convenience store, with a loyalty program for the books. By signing up for the app and spending $100, consumers unlock a plethora of perks, including gift wrapping and free delivery. Plus, a free coffee when visiting the store where customers are likely to grab a snack or bouquet of flowers.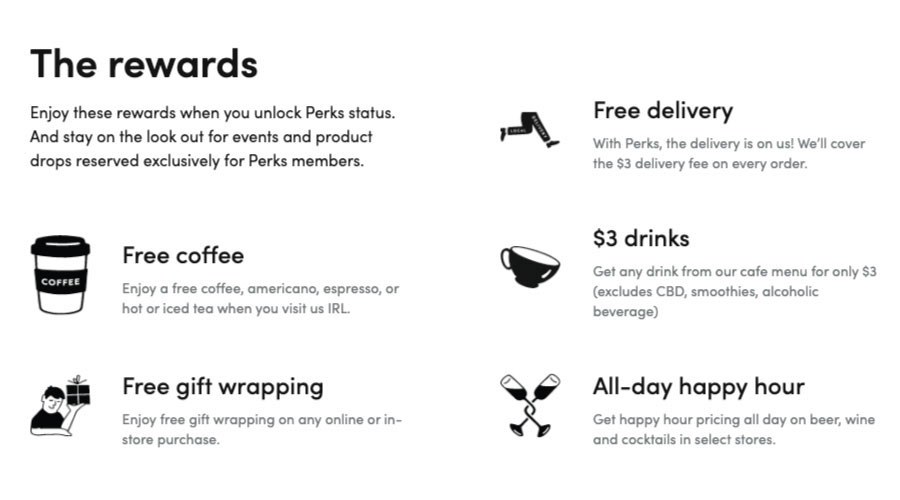 On the Road Again
These are just a few of the ways brands can help connect and continue relationships with customers post-purchase. It starts with understanding your audience and what matters most to them after they hit purchase. Knowing how they experience, share, and engage your brand will help you home in on areas to either drive innovation, elevate or amplify those key moments in their journey with your brand. Equally important is to ensure all efforts are done with your brand in mind, so those actions you take resonate with your audience in a meaningful and authentic way.
Subscribe to Wayfind
---
Sign up to get trends and insights from the best thinkers at WD delivered direct to your inbox.
Refer a Friend
Use this link to refer a friend to Wayfind
---
Share on Social
Share Wayfind on your social networks
Back to Wayfind

More from WD