Dark Restaurants: A Case Study in Innovation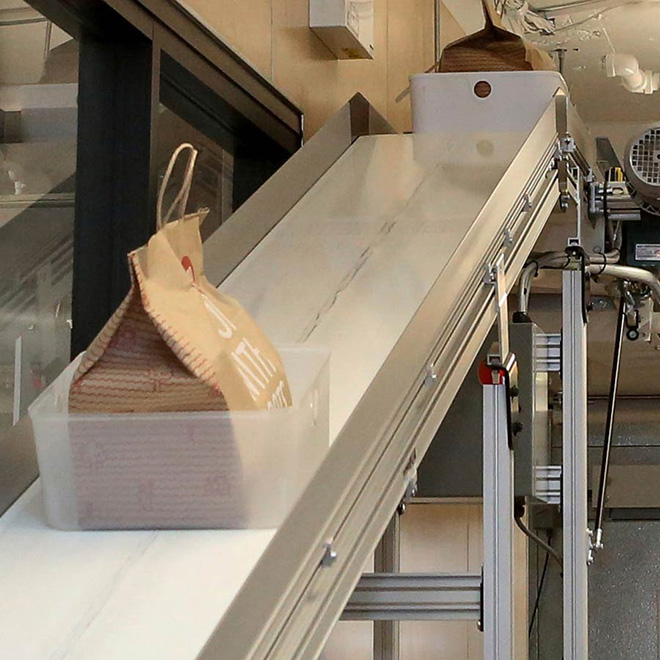 ---
Estimated Read Time: 5 Minutes
---
This piece was written by Nicole Rupersburg and originally appeared on the RestaurantSpaces blog.
What is the restaurant of the future going to look like?
Right now, quite frankly, it's impossible to say. What we know for certain is that, at least in the near-term, the restaurant of the immediate future is going to look drastically different than anything that has come before it. That also has implications for the long-term future, as society shifts and adapts to a new kind of normal.
The restaurant of the future, as outlined by Lee Peterson, EVP of Thought Leadership, and Joanne Heyob, SVP of Operations & Strategy Design of WD Partners, addresses the needs from exponential increases in pickup and delivery that have become all the more urgent.
The Restaurant as We Knew It Is History
"The restaurant of the future is not actually a restaurant as we knew it," Peterson boldly proclaimed at RestaurantSpaces, it's hardly news to point out that the restaurant industry today looks much different than it did 25, or even 10, years ago. Before COVID-19 was ever part of our collective consciousness, delivery sales were on track to outpace in-restaurant sales, growing at more than three times the rate of on-premises sales, and online food delivery was expected to become a $365 billion industry by 2030.
Traditionally a restaurant has been a place where people sit down to eat their meals, but what it has become today is something completely different, Heyob noted. Now it's a brand builder, a stimulator of online sales, a pick-up center, a delivery base, a return and complaint center, a warehouse, a fulfillment center, an experience platform, a mobile hangout, and a manufacturing facility. But, in addition to all of that, it still has to be an excellent kitchen, too.
Heyob's suggestion is for operators to develop concepts that would put their current ones out of business.
"If you're not thinking of something that would put yourself out of business, then you're going to fail," she said.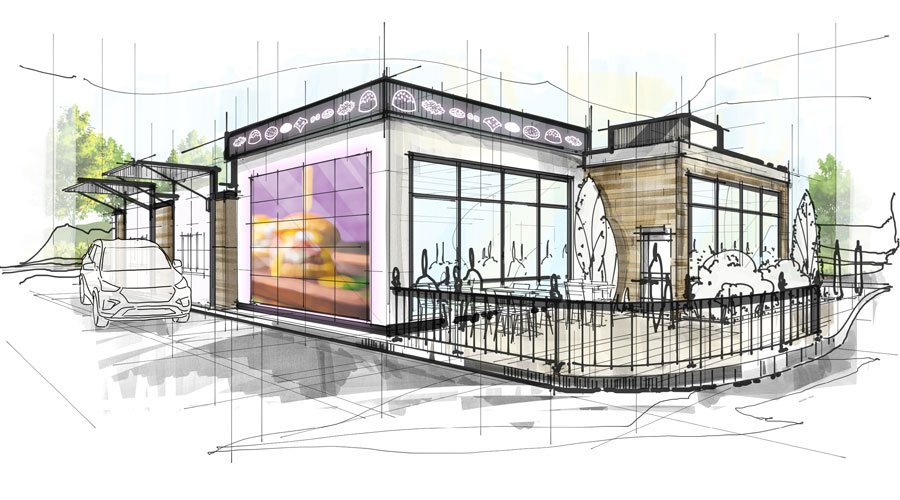 The 21st Century Kitchen
Adopting that mentality means considering what food service actually looks like today. It also means completely rethinking restaurant spaces, and building what Heyob and Peterson call the "21st century kitchen."
"The 21st century kitchen is really a straight-up operations piece," Heyob said. With delivery sales expected to grow by factors of 100, and customers widely expressing a preference for the convenience of carryout or delivery over dining out, the 21st century kitchen needs to be equipped to handle more off-premises than on-premises dining, yet most kitchens are still designed to cater predominantly to on-premise.
This is why WD Partners developed plans for the 21st century kitchen, a total revamp that operators can execute within their existing spaces to better serve the customers of today.
"Make your typical dining area storage," said Heyob—advice that might come as a shock to some. "Why not use your existing spaces to go after the business that's happening outside of them?"
Make your store a large ghost kitchen, she said, one with dedicated areas for online order pickup lockers and additional drive-through windows. Have a food truck that allows for greater mobility to get out into the market with the ghost kitchens serving as commissaries, and then use the remaining dining room space as storage. Maintain a few flagship locations with full dining rooms—because people will still want the option of enjoying a night out at a restaurant on occasion.
"You need to start thinking about how you maximize the real estate that you have," Heyob said. "You have stores today that maybe do a high penetration of mobile orders, a high penetration of drive-through business, and little to no dining room business. You can start to leverage your own real estate and your own fleet of stores in that way."
The future kitchen rendering that Heyob and Peterson shared showed a double-lane drive-through where one of the lanes is for expedited pickup for online and app orders.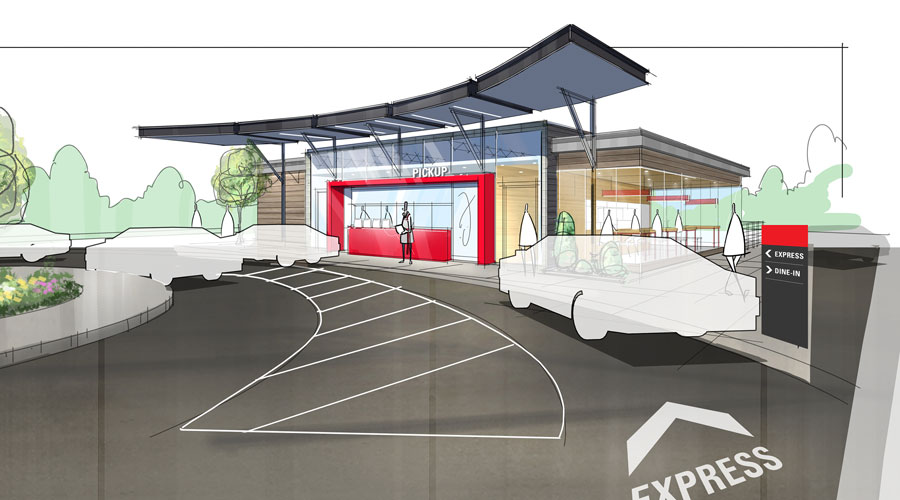 "The app speed lane is also a way to convert people to the app," Peterson explained. "We've been hearing that app conversion is as low as 10 percent. One of the ways to get [customers to use the app] is to be like Starbucks where the app offers express pickup."
There are also areas for a walk-up window and separate bulk order pickup, as well as patio seating for customers who want to stay and eat that doesn't cut into the store's real estate. Digital order boards inside the store show the status and location of each order, and customers are able to come inside and grab their order from rows of designated lockers.
"If you already have the real estate, the space, the equipment, and the staff, and the customers already love your brand and are already there, why not think differently about how you leverage that space?" Heyob concluded.
Elevating the In-Store Experience
But Heyob and Peterson aren't recommending operators transition all of their stores into ghost kitchens. Even in a post-COVID world, there will still be a demand and desire for dine-in restaurants; it will just be greatly reduced.
"People do still want an experience when they go out to dine, so we're recommending an experience platform within your plethora of units," Peterson said.
While most of the time people might order food just to eat, customers do still value and desire the social experience of dining at restaurants. So make the experience much better for them, Peterson said.
In WD's experiential store rendering, they expanded the patio and added a bar area for socializing and hanging out, whether over beer or smoothies. Then, Peterson said, operators should focus on creating more of an experience: Show sports or movies on TVs overhead. Use higher-end exterior materials to make it nicer. There can still be a drive-through, but there won't need to be as much of a backroom area because the ghost kitchens can be used for additional storage.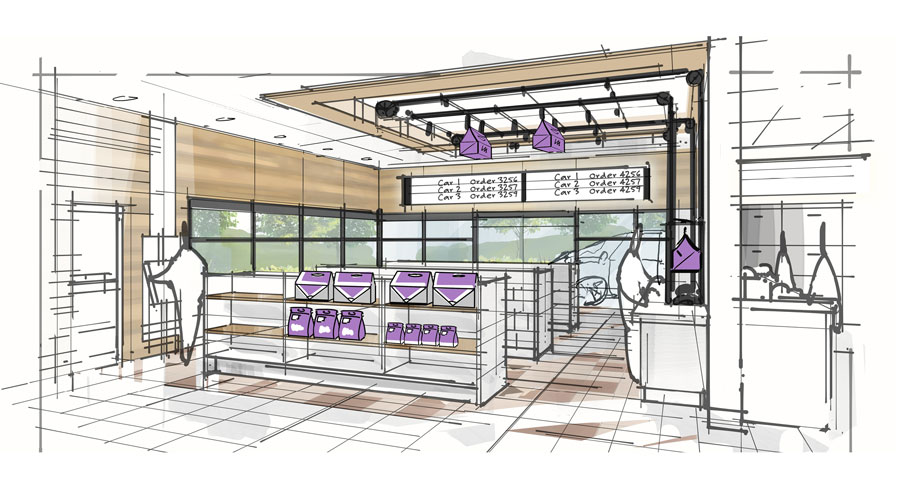 New Designs = Reduced Costs
A typical restaurant remodel program costs anywhere from $700,000 to $1 million, Peterson said, but the kitchen pickup/delivery remodel would only cost $400,000-500,000, and all those savings can go back into the brand experience. Additionally, a 21st century kitchen costs less than half of a typical restaurant to maintain, and even for operators who might want to build a ghost kitchen from the ground up rather than converting an existing store, less square footage means lower building costs.
These modern restaurant designs will have lower labor costs because warehouse and delivery labor is less expensive than restaurant labor. They can also automate food production with robots to further reduce labor costs, while keeping them out of sight of customers. With reduced labor in food prep, operators can then take delivery in-house instead of paying astronomical fees to third parties.
"The 21st century kitchen will be a combination of things, either taking existing units and then fixing them up or blowing them out and making them more experiential," said Peterson.
With reduced build out costs, reduced labor costs, increased capacity to meet the demand for off-premises dining, delivery handled in-house, and elevated customer experiences at flagship stores, the restaurant of the future is primed to meet the increasing demands and unique challenges of today. The time for the restaurant of the future is right now.
Back to Wayfind

More from WD