Dick's Sporting Goods
---
Estimated Read Time: 3 - 5 Minutes
---
Turns out the grass may in fact be greener on the other side. Especially if your other side includes an outdoor turf field, rock climbing wall and batting cages. While many retailers have struggled over the last 12 months, Dick's Sporting Goods (DSG) ended the 2020 financial year on a high note. According to their Q4 earnings report, DSG's same store sales were up 10% for the year and they saw a 100% increase in sales from e-commerce. Makes sense given the emphasis on WFH attire (hello sweatpants), uptick in working out in your basement and getting outside in order to just get out of the house mentality of the last year.
DSG is coming out swinging in 2021 as they opened the first Dick's House of Sports, a prototype store that debuted in Victor, New York in mid-March. The new store will have a turf field (ice rink in winter) and offer everything from a running track and rock-climbing wall to space for community gatherings, field days, training and sports practices. "This new Dick's store will focus on service and community and allow us to innovate and deliver elevated experiences to our athletes," said Lauren Hobart, Dick's president and chief executive. "It will serve as a test and learning center and [we] will roll the most successful elements into our core Dick's stores."
At WD Partners, we're thrilled to have partnered with the DSG team on the strategy, design, operations and buildout of this new prototype store. Here's a deeper look at our work with the brand.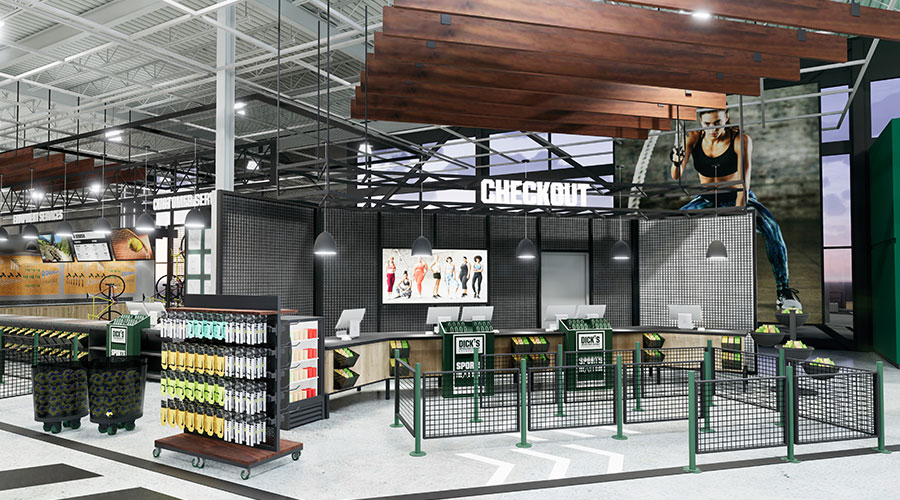 At the onset of the project, our strategy team reimagined the store experience by digging deep into the mindset of the current customer personas as well as aspirational personas that don't currently shop at Dick's. Through extensive customer research, we became immersed in the athlete mindsets and identified pain points along the buying journey. These learnings helped us create a new game plan that would instill confidence and fuel excitement for the athlete to achieve their dreams.
In order to define the essence of sport, our design team went into the locker rooms, community fields, basketball courts and baseball diamonds to identify the best moments that could be brought to life in-store. New authentic and differentiating experiences were created to raise the bar, and traditional experiences were challenged to ensure the design principles matched the vision for the store. New contemporary colors, furniture, fixtures, lighting and mannequins were deployed to change perceptions and engage new customers.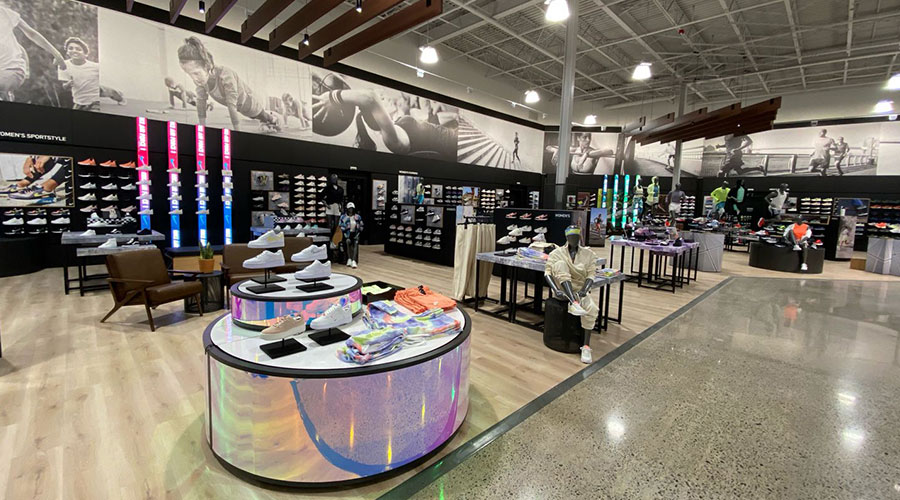 We conducted multiple waves of qualitative consumer validation research to get initial feedback on concepts as well as final concept validation. Our team designed the research methodology, discussion guide and stimulus, bringing consumers into our proprietary research space, Retail Theatre, where we gauged reactions to key moments or experiences within the ecosystem of the future.
DSG recently shared that their store network fulfilled 70% of their online orders in Q4 of 2020 , couple this with the increase in Buy Online Pick-Up in Store, our Operations team knew it was critical to find efficiencies in process, staffing and fulfillment for the new store prototype. Our team provided BOH solutions that ensured the maximum amount of selling square footage while protecting necessary areas and departments, improving the inventory flow, and identifying labor savings.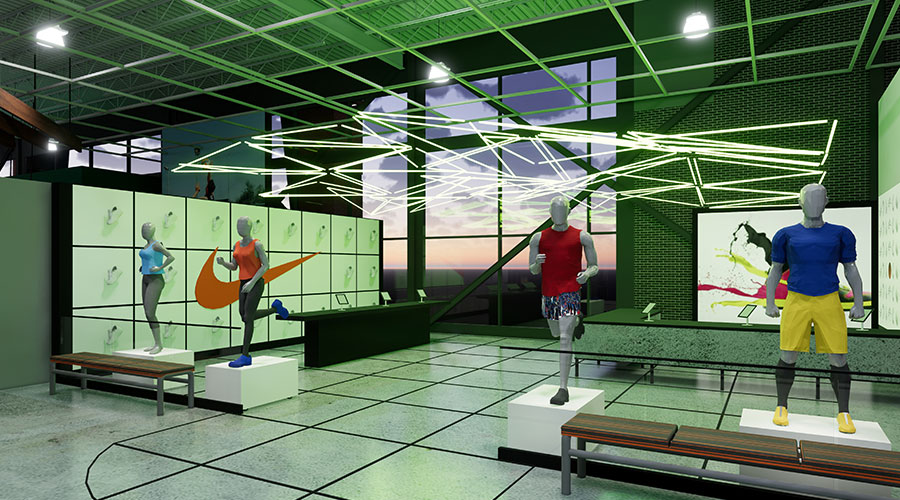 Through a comprehensive design process WD created new entrances for fulfillment, new opportunities for visual merchandising on the exterior entrances, and created a multi-sport outdoor field. Comprehensive design documents and guidelines, as well as a kit of parts system were created to systematize the concept and allow for scale. WD provided fully integrated AEC services to DSG including site validation, due diligence, vendor coordination, permitting and construction administration.
We may be biased but we think Dick's really hit it out of the park with this one and that the new concept is a slam dunk. This prototype store brings a whole new ballgame to the sporting goods market and customers are sure to name it an MVP. Okay we'll stop now.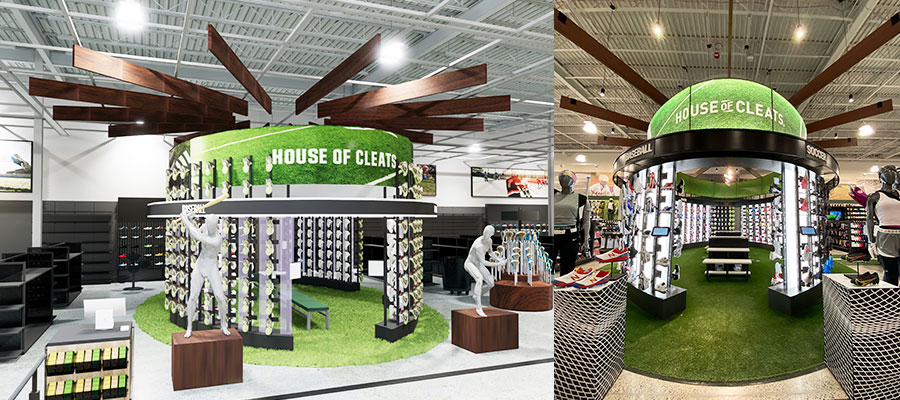 Subscribe to Wayfind
---
Sign up to get trends and insights from the best thinkers at WD delivered direct to your inbox.
Refer a Friend
Use this link to refer a friend to Wayfind
---
Share on Social
Share Wayfind on your social networks
Back to Wayfind

More from WD
Kenny Endermuhle, Manager of Shopper Innovation and Experience (SI&E) at Nestlé Purina

QR codes and NFC tags, DTC products in CPG, VR and AR... there are plentiful acronyms to navigate when it comes to talk of modern technology in the consumer experience.

WDCast

Retail Futurist & Former Nike Exec, Toby Barnes: Brit-and-Mortar Retail Part 2

We pick up where we left off from our previous episode with Toby Barnes (yes, there was a part 1 episode and yes, you should definitely go back and listen to it if you haven't already) and Lee Peterson as they discuss the future of retail.

WDCast

WD Partners, Ryan Joy; The Store of the Future

VR, AR, MR, XR, all the Rs! Extended Reality or Experience Reality is the name of the game but it's not just for gamers.

WDCast