Engineering at WD
What Makes Us Stand Out and How We Deliver Better Solutions to Our Clients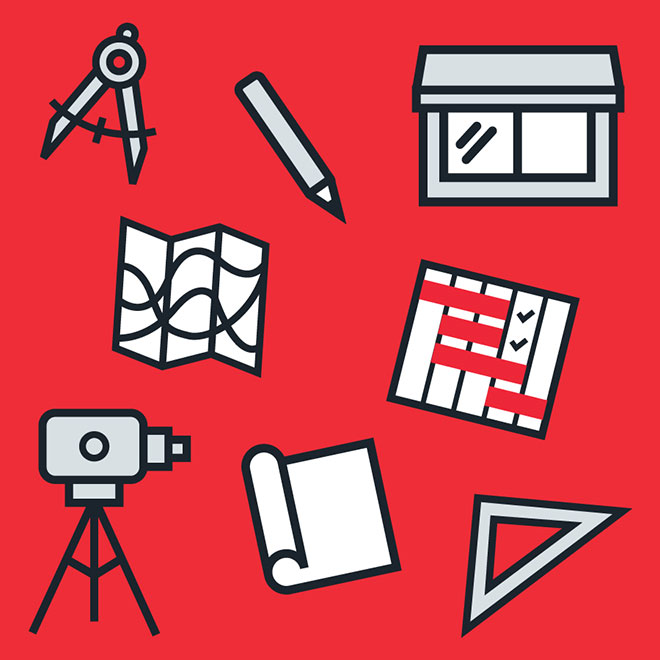 A day in the life of a WD engineer goes by quickly – not only is the work fast-paced, but the projects big and the challenges complicated.
Collaborative Solutions
Unlike your standard engineering consulting firm, at WD, we're all on the same team – the engineers, the architects, the construction managers, the designers, the strategists, the operations, digital, and permitting and planning experts. Having all those disciplines in-house allows for more room for communication, collaboration, and professional growth. There's also more room for success for our clients when an electrical engineer can talk directly with members of another discipline about what they envision for a project and how the electrical team can help bring that to life. These daily interactions, whether virtual or in-person, help the team understand the full scope of the client's needs and how we can better serve them and ultimately streamline the project. Also, unlike conventional architecture firms, WD engineers and designers have a seat at the table during most phases of schematic design, design development and final design documents, so they get to weigh in on problem-solving and decision-making from start to finish.

Building Strong Client Relationships
At WD Partners, we work with national retailers and multi-unit clients that ask our engineers for consultation on the latest technology, current trends, and advice on how to build better and faster. Although projects move quickly, many of our client relationships are long-term and constantly developing, which helps us meet and exceed client expectations on a shorter timeline. We strive to be a valuable partner to our clients. The relationships that our engineers develop by working on client teams lead to a sense of loyalty and comradery – a belief that they are important in the growth of our client's business and our mutual success.
Embracing Diverse Challenges
The nature of our clients and rapid project turnover provides us the opportunity to solve different types of challenges, keeping our work exciting and helping us develop new skills. Through our associations, our Subject Matter Experts have been involved in developing projects for Photo-voltaic system incorporation into big box retail, solar canopies for a national C-store company, two -400 KW Natural Gas Fuel cell installs for two national grocery clients, as well as many sustainability and energy studies for roll out and numerous value engineering projects for restaurant, grocery and other retail clients. Working on larger, multi-faceted projects requires our engineers to be disciplined, organized, and strong communicators because dropping the ball in one area impacts the entire team. But at the end of the day, we all have the same goal to help the client and we're willing to step up for each other and provide extra support when needed.

Leveraging Innovative Technology for Success
Providing our engineers with the right technology also sets us up for success and gives us an edge against our competitors. We invest in the latest field technology and BIM software like Leica high-speed laser scanners, Matterport VR cameras, and Revit. By offering Field Service and Virtual Reality Capture, we encourage our junior designers and engineers to spend time in the field with our field service technicians to get practical experience in understanding holistically how a building functions behind the curtains.

People First Philosophy
And while technology is important, we always put our people first, hiring for talent, but also for alignment with WD's core values. Like with the two mechanical engineers we hired right from school who go out with the field service team when they need an extra hand, we value flexibility and are willing, and happy, to train on the job. With associates in both the US and India, we collaborate with and learn from people across the world.

Engineering at WD isn't quite like it is at any other firm – our engineers work alongside associates across many other disciplines, touch multi-faceted projects, solve challenging problems with innovative solutions, build relationships with long-term clients, use top-of-the-line technology, see a project from conception to build, and work alongside coworkers around the world. Check out our hiring page if you're interested in joining the team!
Click here to see what exciting careers we have available!
Subscribe to Wayfind
---
Sign up to get trends and insights from the best thinkers at WD delivered direct to your inbox.
Refer a Friend
Use this link to refer a friend to Wayfind
---
Share on Social
Share Wayfind on your social networks
Back to Wayfind

More from WD