HealthWellness
How to Adapt to a Changing Healthcare Consumer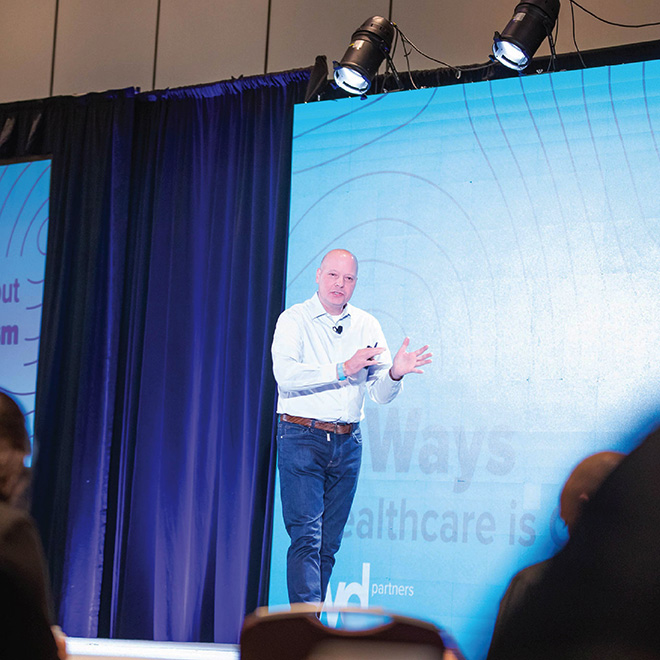 ---
Estimated Read Time: 2 - 3 Minutes
---
Considering the events that have taken place in our world these last two years, our reliance on digital has never been more front and center. Relying on technology has infiltrated every major industry, including healthcare which has traditionally been slow to adapt to the demands of their consumers is finally being forced to make changes. The way in which healthcare is viewed, sought out, and provided is undergoing a transformation. In fact, healthcare as we know it is changing and evolving to better fit the needs of consumers.
WD's own Dan Stanek, Executive Vice President and Health + Wellness subject matter expert, has been talking this talk for the last four years. He most recently shared our POV during a session at HealthSpaces where he discussed five of the most significant ways in which healthcare is changing, and how providers can ensure they continue to stay at the forefront of this evolution.
"The pandemic has strengthened healthcare and forced us to get out of our zone, to change," Stanek said. "It's forced us out of the box, and that's affecting us in many ways." From moving more online with offerings like virtual care, appointment scheduling and doctor/patient messaging platforms to reckoning with the growing power of patients as consumers, the changes currently at play in the healthcare industry have far-reaching implications not only for providers but the customers they are courting.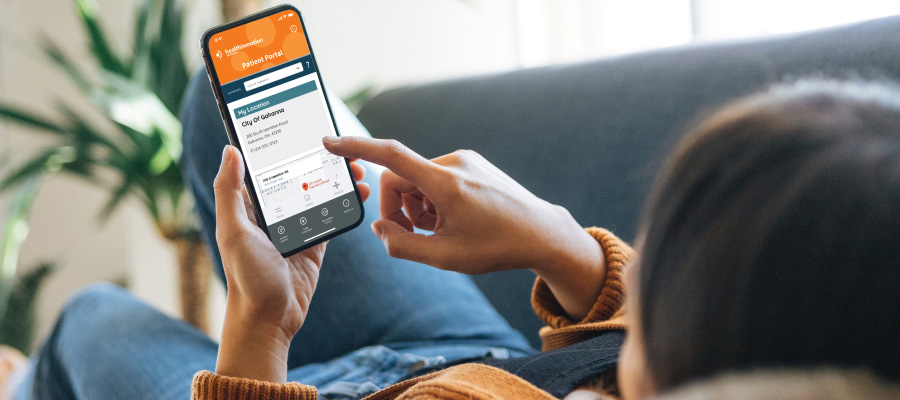 It's All About the Customer
Offering virtual and overall care are just two ways in which the healthcare industry is pivoting to put the focus on customers. "Customer experience is something we have to look at as a journey," Stanek said. "The journey we have across the spectrum of healthcare, online and offline, we have to look at these best-in-class experiences. We need to get out of the healthcare industry and look at what is happening in the hospitality or retail sectors."
Companies like Amazon, Uber, and DoorDash each started as small concepts, Stanek said. Today, they are enormous in their respective industries. "They showed us the power of consumers being in charge," Stanek said. "Healthcare is being forced to adapt to the new sheriffs in town. We have to put things in consumers' hands."

The future will develop as healthcare systems begin to change their focus to be on the customer, not as someone who suffers but someone who is powerful. They'll do this by providing customers with choice in services, control over their treatment plans, transparency in cost, continuity in health with wearables and technology, and convenience in how and when they receive care.
"All this is to say that we have to change our mindset," Stanek said. "According to Dr Stephen Klasko, former CEO of Jefferson Health, we are going through a once-in-a-lifetime change in healthcare. We're moving from a business-to-business model to a business-to-customer model. You have to fundamentally change how you view things."
You can read more about Dan's talk (even watch the full video) on the HealthSpaces blog. Want a copy of Dan's full POV on what it means to truly embrace Consumerism in Healthcare? Download the PDF below.
Back to Wayfind

More from WD