POV
HealthWellness
The Retailization of Healthcare: 2022 in Review
---
When more than 5,000 Americans were asked to grade the U.S. healthcare system overall, 44% of Americans gave the entire system a poor or failing grade.1 Meanwhile, the wellness market is growing quickly with 50% of consumers reporting wellness as a top priority in their day-to-day lives.2 Clearly, in a post-pandemic world, there is much room for improvement in the accessibility and delivery of healthcare and tremendous opportunity to bring a new perspective to a traditional and innovation-resistant market. Major players in the retail industry have taken notice and believe their consumer needs-driven approach can help move healthcare into new directions. Thus, 2022 has brought further retailization of the healthcare industry through mergers and acquisitions in the retail space.
The retailization of healthcare is a concept that WD's Health+Wellness expert Dan Stanek, has been writing and speaking about for the last 5 years. In a recent Q&A with Dan, he dives into the various milestones of this past year and how they are setting the stage for retail healthcare disruption now and for years to come.
Download the full POV.
1 https://www.fiercehealthcare.com/providers/poll-gallup-and-west-health-shows-75-americans-grade-affordability-us-healthcare-d-or-f
2 https://www.mckinsey.com/industries/consumer-packaged-goods/our-insights/still-feeling-good-the-us-wellness-market-continues-to-boom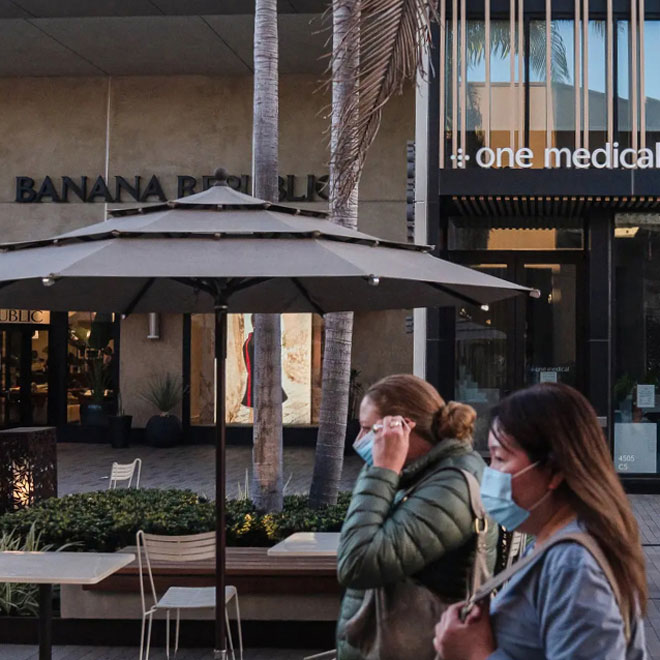 If you liked this, then you'll love our Health + Wellness collection of POVs, thought leadership, and case studies.
Learn more about how WD can help innovate and scale your practice
here
, and then talk with our Health and Wellness practice leader,
Dan Stanek
, to get started.
Share
Back to What We Think

More from WD
Health

Wellness

How to Adapt to a Changing Healthcare Consumer

The way in which healthcare is viewed, sought out, and provided is undergoing a transformation. In fact, healthcare as we know it is changing and evolving to better fit the needs of consumers

Wayfind

Health

Wellness

Dan Stanek

Executive Vice President
As a noted authority in consumer trends and consumer behavior, Dan's areas of expertise include experience strategy, brand strategy, market positioning strategy, consumer insights, and new concept development. Dan has over 30 years of experience in consumer marketing and customer experience innovation for Fortune 500 companies.

Speakers

Health

Wellness

Restoring Humanity to Healthcare: A Conversation with the CEO of Iora Health

Cramming in patients, barely having time to eat lunch, spending hours at the end of the day writing notes from visits, and so many billing codes. This is not why Rushika Fernandopulle became a doctor.

Wayfind