How to be the Amazon of Auto Sales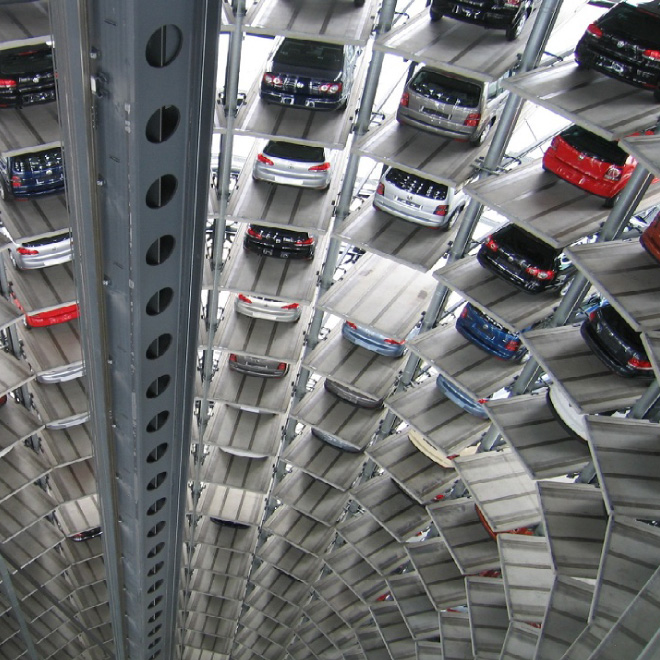 ---
Estimated Read Time: 4 Minutes
---
The auto industry has seen a lot of changes in the last few years, including car shares and subscriptions, the rise of car tech and driverless cars, and the entry of "new" used car sales models (think Carvana, EchoPark) that have flipped the used car experience on its head. Yet, after months of social distancing, new consumer behaviors and expectations are shaping the trends that will impact the industry as we know it.
To say the pandemic has accelerated change in the auto industry would be an understatement. The virus has metaphorically put the pedal to the medal and it's not letting the industry near the brakes. For decades, auto retail and dealerships haven't had to change, and car buyers have been forced to to play by their rules.
Now, everything has changed.
Dealers were forced to figure out new purchase and service experiences on the fly
Consumers demanded auto delivery
Carvana offered Touchless Delivery, all but eliminating the annoying salesperson when making a purchase or sale
With customers getting a taste of shopping for cars their way, there's no going back for the industry
3 key components to the 21st century auto experience
Eliminate Pain Points
Turn a century of annoying sales people and mistrust (showing up for a $50 oil change and getting charged $1,000 for new brakes) into consumer empowerment and honesty, using digital tools to make everything easy, like we did in helping take EchoPark Automotive from 0 to $1.2 billion in 5 years.




Offline-to-Online
EchoPark has itself well positioned as the ultimate 21st century car dealer, by hyper-focusing on the customer. Taking a cue from retail, the brand to deliver an exceptional experience from offline-to-online will be the Amazon of the auto industry.




A Mobility Experience
A family may want a spacious minivan during the week and a fun SUV for the weekend. In an industry that traditionally tries to lock customers into one thing, it's time to consider offering them experience-focused options through subscription-style plans.
To explore this idea further, let's dive into the details of our work with EchoPark.
What do you think of when you hear "Used Car Shopping"? You probably cringe a little as you conjure up an image of a salesperson who might be three parts smarmy, slippery and dishonest. And then there's the idea of walking a used car lot and wondering if something is wrong with the vehicle, has it been in an accident, how close is it to being out of warranty, will it last more than a month once you drive it off the lot. Sounds like fun, right? Who wouldn't want to go used car shopping?!
With stress and an untrustworthy perception of the industry on the rise, Sonic Automotive recognized the need to revolutionize the pre-owned auto industry. They were seeking ways to redesign the car buying experience through detailed customer research, design to match and plans to scale nationwide. The answer—EchoPark—a state of the art, friendly, trusting, technology-forward, revolutionary used car dealership experience
Understanding the Pain Points
Work began with extensive customer research in order to understand the customer mindset and identify pain points along the buying journey. The research included: customer insights, secret shopper learnings & retail trends.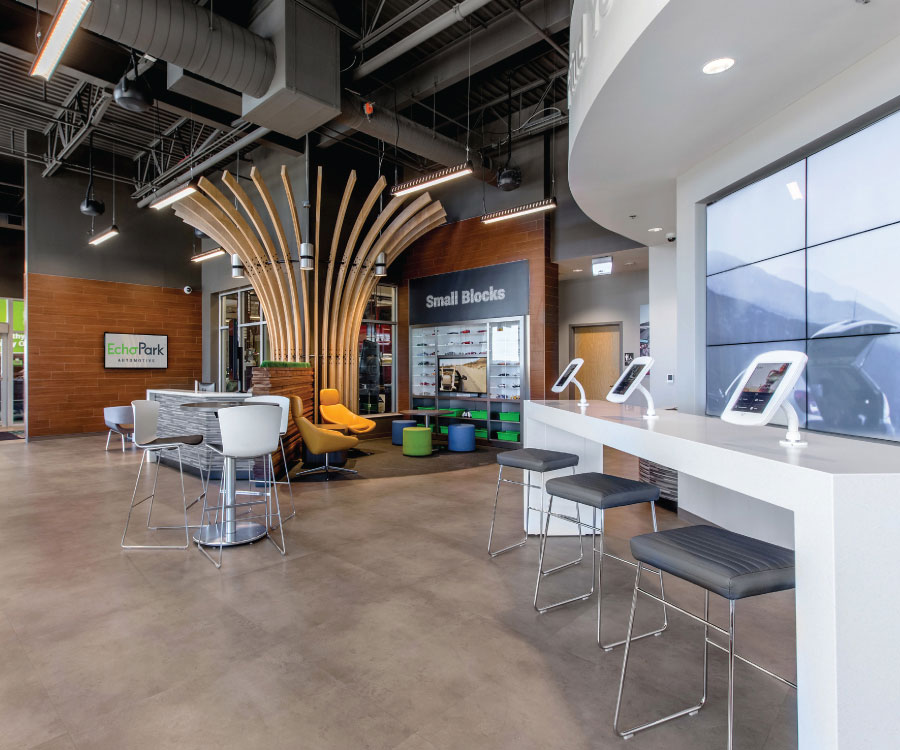 The learnings gathered helped pave a path for a strategy based around meeting guests' needs. Pairing experience touch points that meets guest needs at each step keeps the experience friendly, informed and enjoyable, resulting in increased customer trust and long-term relationships with Sonic.
Seamless Digital & Design
The contemporary colors, couches and open feel bolsters welcoming conversation and encourages dialogue about the buyers' needs. The digital strategy includes well informed sales staff armed with tablets and other tools that help them pinpoint customer needs, enabling them to assist consumers anywhere on the premises.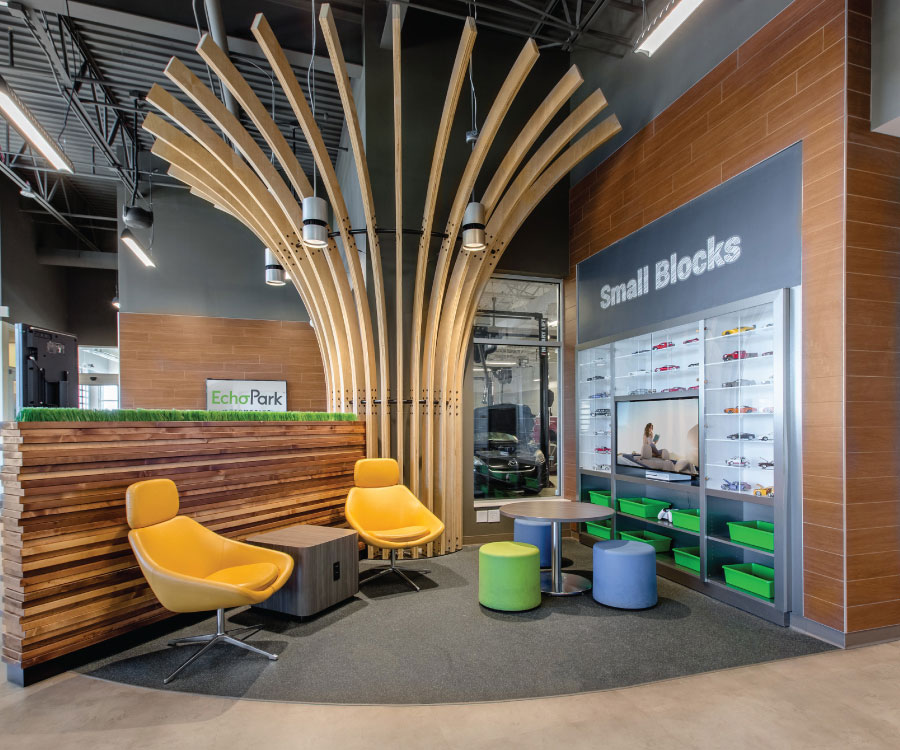 And it's not technology for technology sake. It's seamless within the environment and encourages customers to shop at their own pace, improving the experience and building trust.
Built for Ease & Scale
The first store opened in November 2014 in Denver in just 18 months. WD Partners also produced comprehensive design details and guidelines. This playbook helps with future store development, which has allowed for reduced development time, streamlined brand standards and maintenance facilities to efficiently adapt to site specific requirements.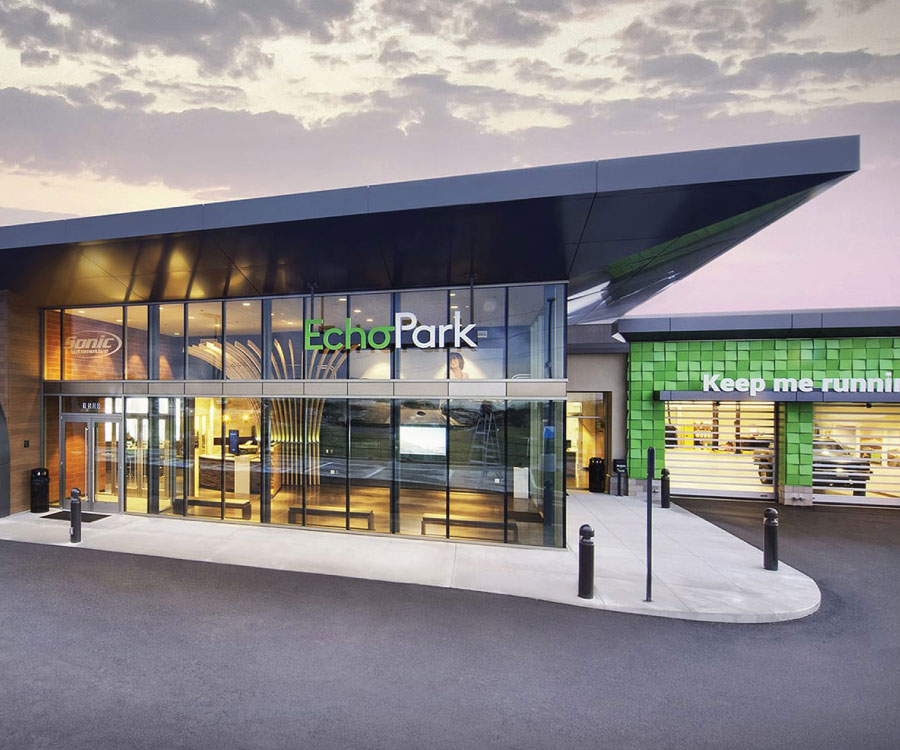 The result: not simply the execution of a store, but the creation and growth of a brand with consistency and scale in mind.
Between helping create a billion-dollar brand for Sonic Automotive and working with leading auto brands on defining the dealer experience of the future, we're driving change in the industry.
Ready to ignite your auto experience? Contact Mark Bateman at Mark.Bateman@wdpartners.com.
Subscribe to Wayfind
---
Sign up to get trends and insights from the best thinkers at WD delivered direct to your inbox.
Refer a Friend
Use this link to refer a friend to Wayfind
---
Share on Social
Share Wayfind on your social networks
Back to Wayfind

More from WD