EchoPark: A Case Study on a Sustainable Design & Build Approach
---
Estimated Read Time: 4 Minutes
---
Consumers have become more aware, involved, and opinionated about how the brands and companies they interact with are making our world a better place. This coupled with climate change, a spotlight on EVs, and growing media coverage of such topics, have launched the topic of sustainability into the mainstream. Put simply, corporate sustainability is a way for companies to ensure longevity by considering the social, environmental, and economic impacts of doing business. When we apply this definition to design principles that work in concert with a brand's business model and consumer behaviors, how a building is designed and built is no longer limited to the notion of "how green" it is or even how it is viewed as "green". Progressive brands act beyond 3rd party certifications, such as LEED, to include sustainable practices aligned to human comfort, materiality and even BOPIS.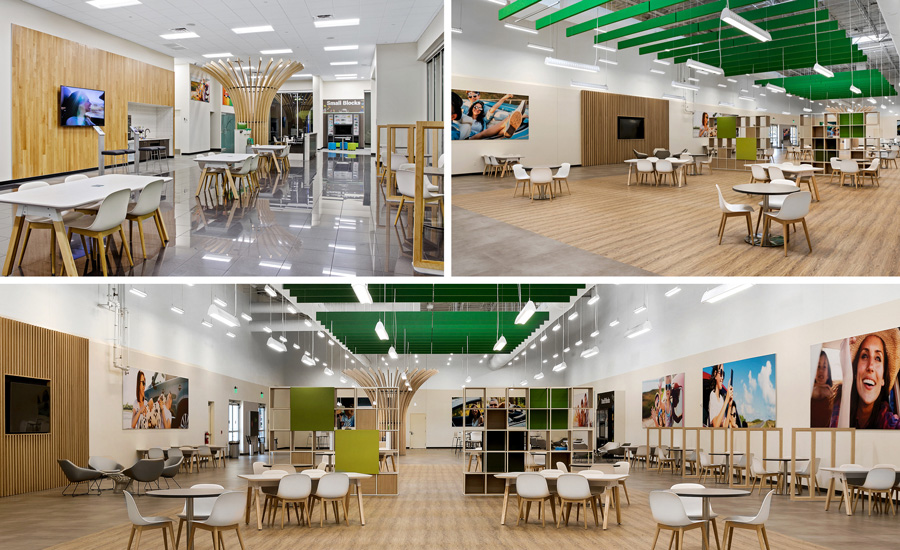 One of our long-time partners Sonic Automotive, has embraced the expanded definition of sustainability as they continue to grow their EchoPark brand, adding 12 "new to you" pre-owned car dealerships across the country in the last 12 months. Sure, it doesn't hurt that the very nature of their business model is to sell previously owned vehicles, the purest definition of the recycle principle, but they've taken it a few steps further. While the showroom design has always placed an emphasis on sustainable practices, using natural light, sustainable finishes, and creative re-use of existing conditions, EchoPark has been looking at ways to repurpose existing buildings to create remodeled experiences for their customers.
Retail and consumer behavior has shifted. This has provided EchoPark Automotive's real estate team a unique opportunity to access physical locations with good bones, in the right locations. Stores left behind by the convenience of online shopping (think of an empty big box, consumer electronics or even banks) are ideal candidates for a destination retailer like EchoPark where customers start their purchase online but desire to test drive and celebrate taking delivery of their vehicle at the dealership. Creating the perfect marriage of physical and digital—phygital.
The design strategy for this brand stems from two principles that responds to found space:
Reuse and repurpose as much as feasible
Maintain the brand experience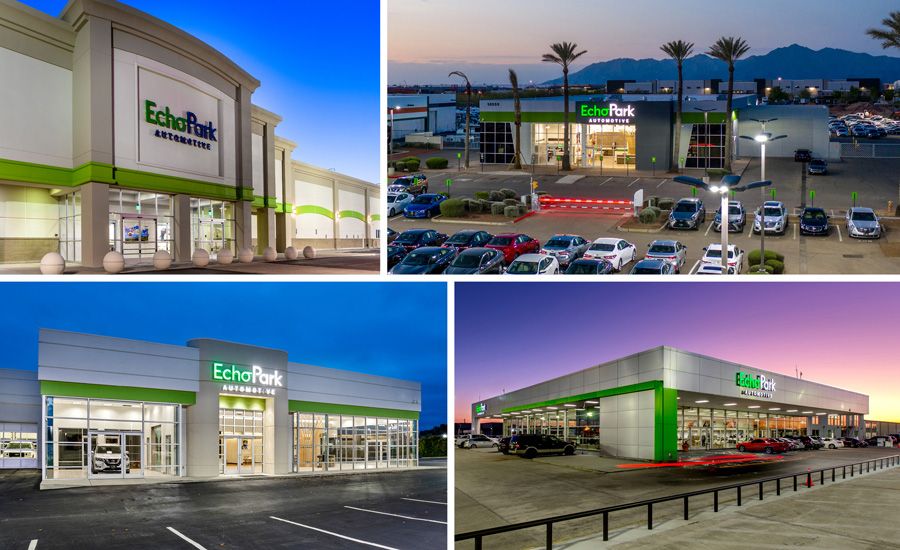 They strive to get the most they can from each existing space they renovate. By retaining walls, wiring, and ductwork for example, versus "gut and start over", reductions in waste, cost, and time are achieved. Brand components have been developed as a flexible kit-of-parts able to be organized in response to existing conditions without diminishing the brand or operational requirements. While this philosophy is obviously a great way for the brand to save costs, it also requires a thoughtful approach to design. As these abandoned buildings are identified and acquired, the EchoPark & WD teams must layer in design thinking principles to determine best reuse of existing structures, materials, and equipment. This demands a flexible and creative approach to designing the brand experience while locally adapting it to retrofit the space. By leveraging a "smart design" methodology, the team is considering the business model perspective as well as the designer's perspective—make more with what you have versus doing things that require the use of new resources, energy, and time.
In addition to finding new uses for tired buildings, EchoPark looks for ways to make a better experience by responding to both their guests and their associates. Simple things like developing a layout to take advantage of natural light and outdoor views, in collaboration with zoned HVAC and LED lighting, helps to promote better mental health. Because if people aren't happy being there, what are we really designing the spaces for? The inclusion of the online shopping journey has created opportunities to reduce the store footprint, utilize outdoor space where climates allow, and deliver cars closer to consumer's homes. While not always glamorous, these shifts create positive impacts on the environment and the humans who interact with the spaces.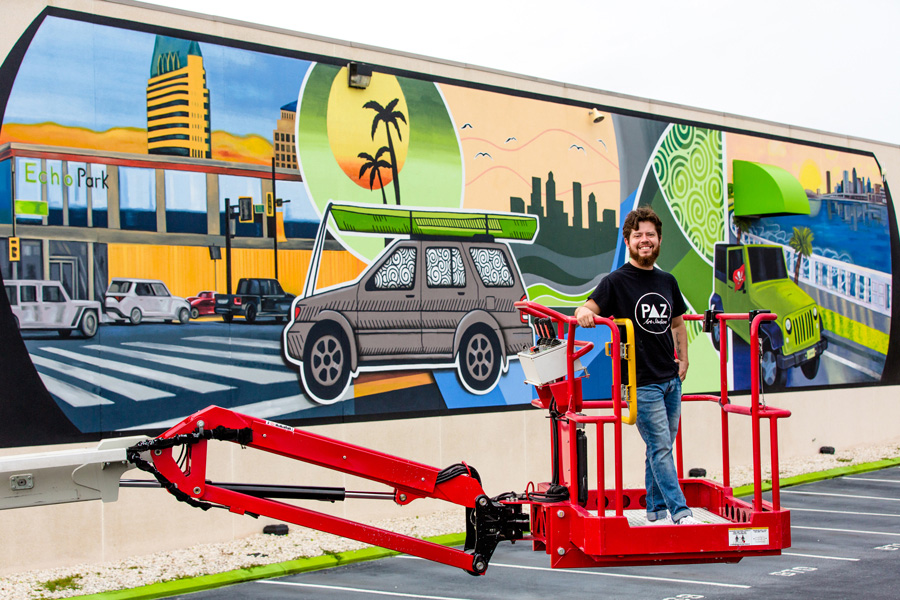 When it comes down to it, EchoPark's approach to sustainable design, architecture, construction, and ultimately real estate is a win-win for the communities they are joining, the associates that choose to work there, and the consumers that buy from them. They're not only repurposing discarded spaces while selling previously owned vehicles, but they're also reducing construction costs (both material and labor), getting their dealerships opened faster (by retrofitting a space versus starting from the studs), and delivering a best-in-class customer experience and on-brand design that aligns with Sonic Automotive's mission and sustainable business model.
You can learn more about Sonic Automotive's corporate sustainability practice here or check out the complete WD EchoPark case study here.
Subscribe to Wayfind
---
Sign up to get trends and insights from the best thinkers at WD delivered direct to your inbox.
Refer a Friend
Use this link to refer a friend to Wayfind
---
Share on Social
Share Wayfind on your social networks
Back to Wayfind

More from WD