HealthWellness
It's Time to Get Real About Consumerism in Healthcare
---
Estimated Read Time: 3 - 4 Minutes
---
The following is an excerpt from our newest H&W POV. The full version can be downloaded here.
We are at the precipice of exponential change in healthcare. The rising convergence of advances in technology, medical science, and an increasing demand for health-related products and services coupled with people's desires to monitor their health and increase immunity all support the ongoing shift towards competitive consumerism.
But what does "consumerism" really mean in healthcare? It doesn't mean that the neighborhood doctor's office is suddenly the newest hotspot for Black Friday deals, but it does mean that there's an important shift happening with nomenclature and purpose.
Let's start with the person receiving care. For thousands of years, this person has been referred to as a "patient," a term evolved from the Latin patiens, meaning "I am suffering." This implies a certain power dynamic between the person needing care and the person providing care. And this dynamic has largely been accurate over the years as we think about an episodic cycle of care.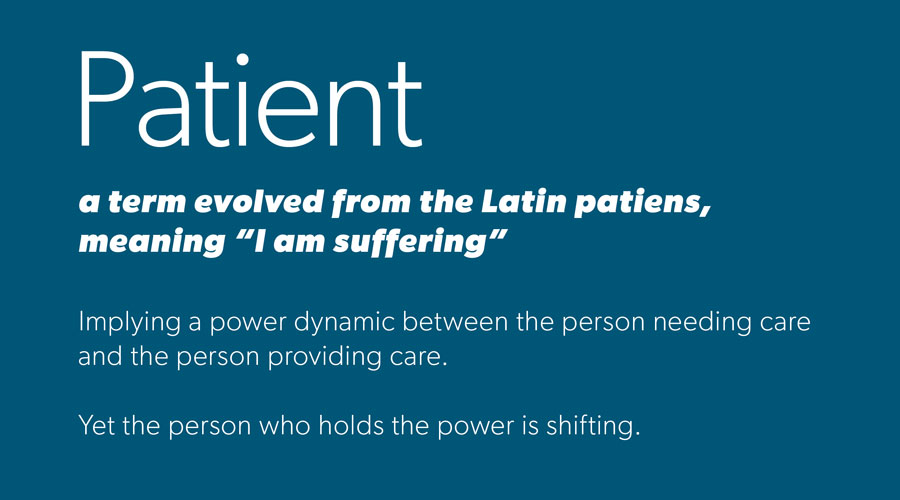 As people gain more agency over their own health, the long-established power dynamic between providers and patients begins to waver. COVID-19 has only increased this shift. The adoption of telemedicine has leapt forward in months, not years, as usage rates increased from 14% of Americans who had used telemedicine prior to the pandemic, to 57% since.1 This new-found freedom reinforces the pivot that has been growing for years–having increased access to healthcare choice and being armed with knowledge has made patients seem a lot more like consumers.
Let's break down the 5 C's of consumerism: Choice, Control, Convenience, Cost, and Continuous:
Choice
While medical choice has typically been dictated by insurance in the past, the dramatic growth of enrollment into high deductible insurance plans has empowered Americans to be more selective in their choices. Being able to choose where and how they receive care through an expanding choice of care delivery mechanisms puts the onus on the consumer.
Implication: Without relying as heavily on insurance guiding where people go for care, practices must clearly communicate their value proposition–and deliver.
Control
We may joke about "Dr. Google," but the reality is that people are more informed than ever before when they arrive for a consultation or treatment. Access to knowledge unlocks power, shifting the relationship dynamic from provider/patient to advisor/active participant.
Implication: As people have access to nearly infinite information, practices should serve as a trusted guide in navigating what information is applicable.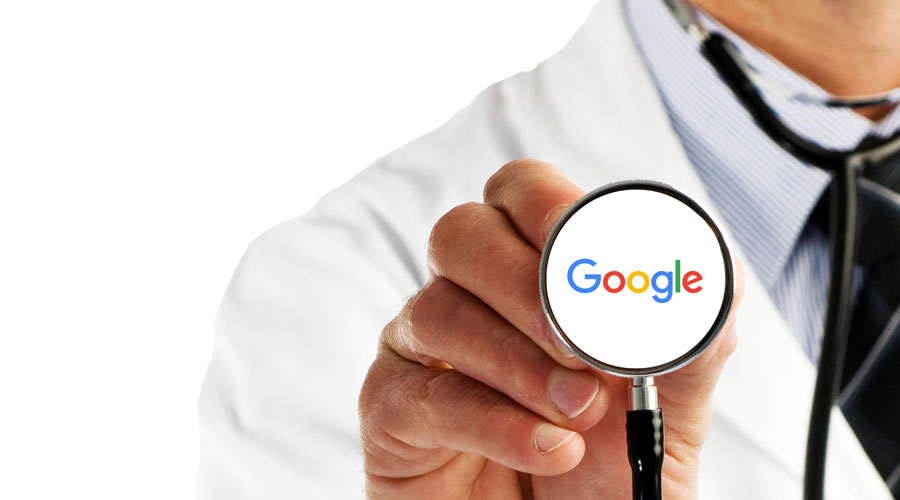 Convenience
"Going to the doctor" has rarely been synonymous with "convenience." Travel time, inconvenient appointment times, unpredictable wait times, both in the waiting and exam rooms–all to see the doctor for 15 minutes at best. In no other daily task in life is this experience acceptable–why should it be for taking care of our health?
Implication: Armed with choice, consumers will not remain loyal to practices that do not provide at least a modicum of convenience–whether expanded hours, virtual accessibility, or physical location.
Cost
In no other situation when receiving goods or services are the prices unknown or difficult to find out prior to receiving a bill several weeks or even months later. The convergence of transparency government mandates and the increasing flux of retail clinics is starting to reveal easy-to-understand pricing, enabling people to find care that fits their wallet.
Implication: Practices can no longer afford not to disclose pricing, whenever possible, especially when it comes to non-emergent treatment.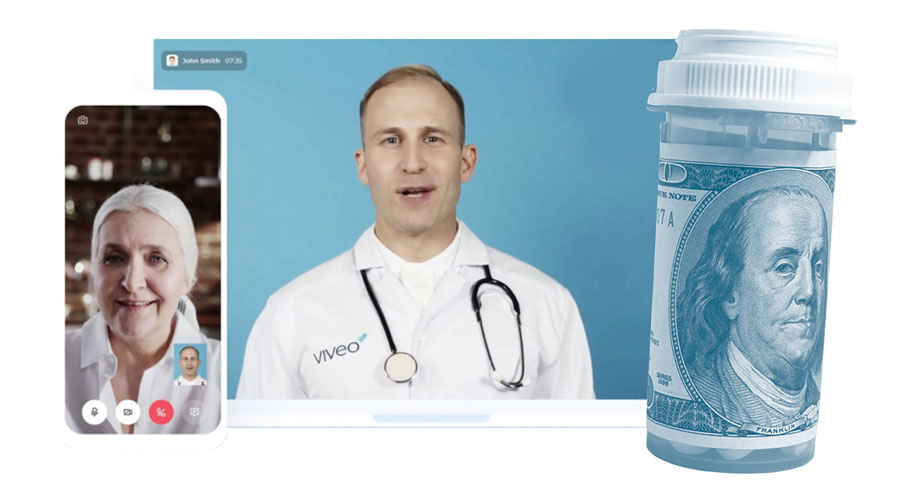 Continuous
In pivoting from sick care to health care, management of personal health is becoming continuous rather than episodic. With increased adoption of wearables with IoT connectivity, expanded access to providers, and attention from enhanced care teams, the personal health ecosystem is both growing and diversifying.
Implication: Practices must transition to serving as a constant supporter of comprehensive well-being by closing the gap between individually-held data sets and practice-level records.
So what do these 5 C's mean for the future? Well for that you'll have to download the full POV. We promise it's worth it. Get it here.
Subscribe to Wayfind
---
Sign up to get trends and insights from the best thinkers at WD delivered direct to your inbox.
Refer a Friend
Use this link to refer a friend to Wayfind
---
Share on Social
Share Wayfind on your social networks
If you liked this, then you'll love our Health + Wellness collection of POVs, thought leadership, and case studies.
Learn more about how WD can help innovate and scale your practice
here
, and then talk with our Health and Wellness practice leader,
Dan Stanek
, to get started.
Back to Wayfind

More from WD