Navigating the Retail Returns Revolution: Insights from Joanne Heyob, a Veteran Retail Expert
Unlock the Future of Online Returns Management, Inventory Optimization, and Consumer-Centric Retail Strategies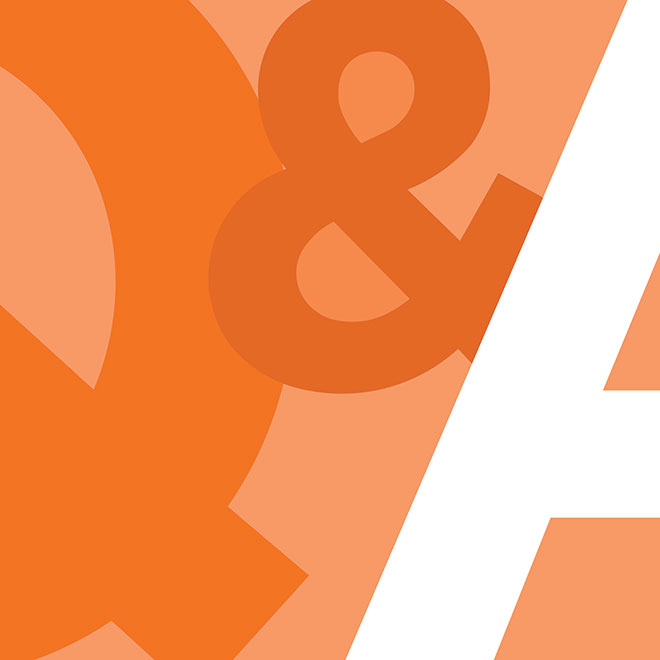 Meet Joanne, SVP of Operations Strategy & Design at WD Partners and retail expert with an impressive 25-year journey rooted in the world of retail and store operations. With a proven track record of implementing innovative growth strategies for customer experience brands, Joanne's leadership is instrumental in driving WD's end-to-end offering.
Having served in key leadership positions at prominent retailers such as Express, Frontgate, The Limited, and Victoria's Secret, Joanne brings a wealth of experience in management and store operations, contributing to her unique perspective on the industry. Her expertise includes developing cutting-edge concepts for front-of-house and back-of-house operations across a diverse range of industries that encompass operational efficiencies, labor recommendations, and space optimization. Her active leadership and collaboration with WD's strategy & insights, brand & design, and architecture teams helps them bring innovation into the heart of retail operations, delivering truly remarkable and successful executions.
Joanne recently released a Wayfind article outlining the challenges associated with online orders and in-store returns. (Read that article here!) Curious to learn more, we caught up with Joanne to ask her our most pressing follow up questions about how to master the online returns game.
---
Q: What are some of the recommendations you have for retailers trying to improve their online returns programs?
A: Spend time in stores to truly understand what is happening and learn from asking associates and customers questions. I have always said the smartest people in retail are the ones who work in stores. The best ideas come from asking associates a simple question—what would make your job easier to execute? Companies can throw around ideas all day long, but without connecting with those who interact with your customer on a daily basis, you'll never get to the root cause of how to improve your experience.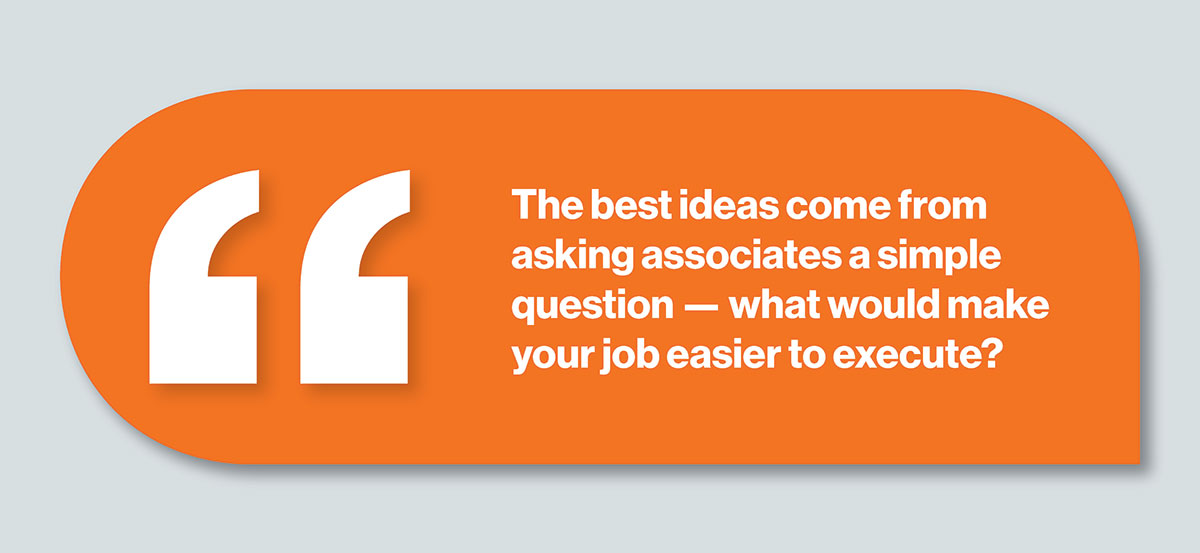 Q: How do you foresee the impact of online returns on the retail industry in the future, especially considering the continued growth of online sales?
A: Retailers must get a handle on excess inventory. If you talk to associates in stores, you will find they are constantly struggling with excess inventory that doesn't match their current assortment. "Last Chance" or "Online Exclusive" racks can only go so far and sometimes do more harm than good. Customers may like an item on that rack and want associates to find it in their size, resulting in a negative customer experience if they can't find it. Stores with high return rates are also using more labor and are touching items several times to make room for it—that can be on the sales floor in the back of house. Ship from store programs are one way to help retailers move through inventory, but the level of sophistication regarding OMS (order management systems) still has a long way to go!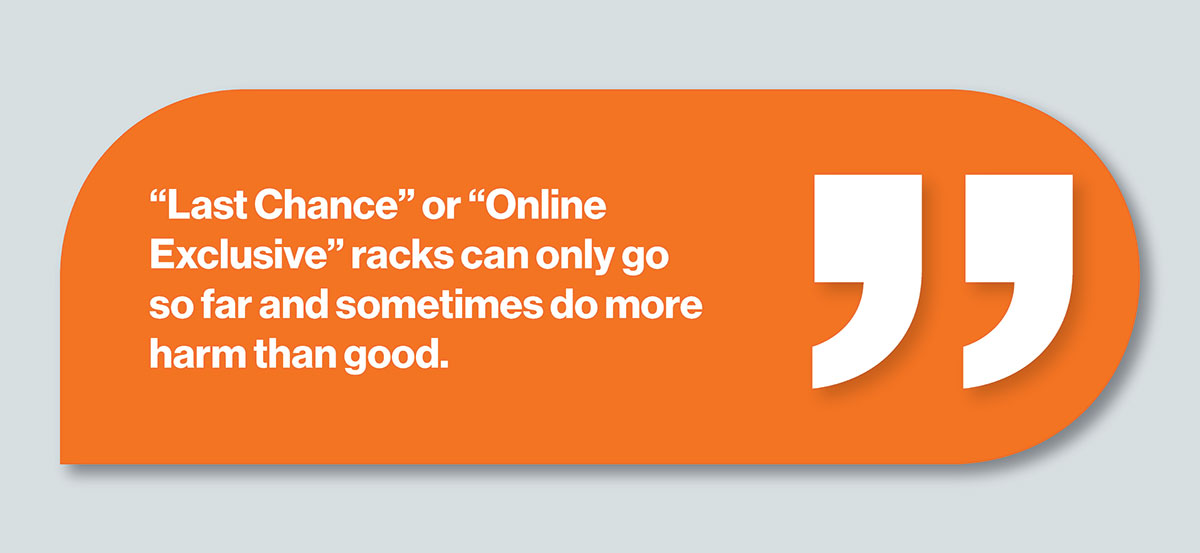 Q: As you mention in your article, revenue recognition and reporting can become confusing with online returns. From your experience, what are some effective ways retailers can attribute negative sales to the right channel of business, either the digital business or the physical store?
A: This is a huge conversation topic right now because every retailer is doing something a little different. For context, sales are usually generated in two channels—the store channel or the online channel, which in theory, is pretty straight forward. The returned item is where it gets tricky. So, let's break this down.
For some retailers, the store takes the hit on the negative sale, absorbs the inventory, and uses payroll to process the return. Layer in their day-to-day store sales and non-online returns, you may have a store that ends up with negative sales on any given day. And, as in most cases, if payroll hours or dollars are based on a sales matrix, stores are forced to cut labor hours. Not an ideal situation for anyone.
Other retailers try to pull out online activities in "real time" using store POS data, so stores can see a breakdown of what they generate without the negative online sales. This option is a band aid to a bigger problem, in my opinion, but at least gives stores a fighting chance to see if they are on track to make their daily sales goals. Although it's a step in the right direction, labor and inventory are still an elephant in the room and require more attention.
Enter the dilemma for the online channel. Items may be turning quickly online only to end up returned to a store. Forecasting future buys and sales becomes more complex with this trend. For fast fashion retailers, the last thing they want is to mark down a previously hot item now sitting in a stock room. To offset that from happening, some retailers have implemented ship from store, ship to store, and other methods to help move inventory out of stores, but there's a cost to doing that. Retailers need to ask themselves at what point does an item have a negative cost, meaning the labor and shipping that has gone into processing the products lifecycle costs more for retailers than the item is worth.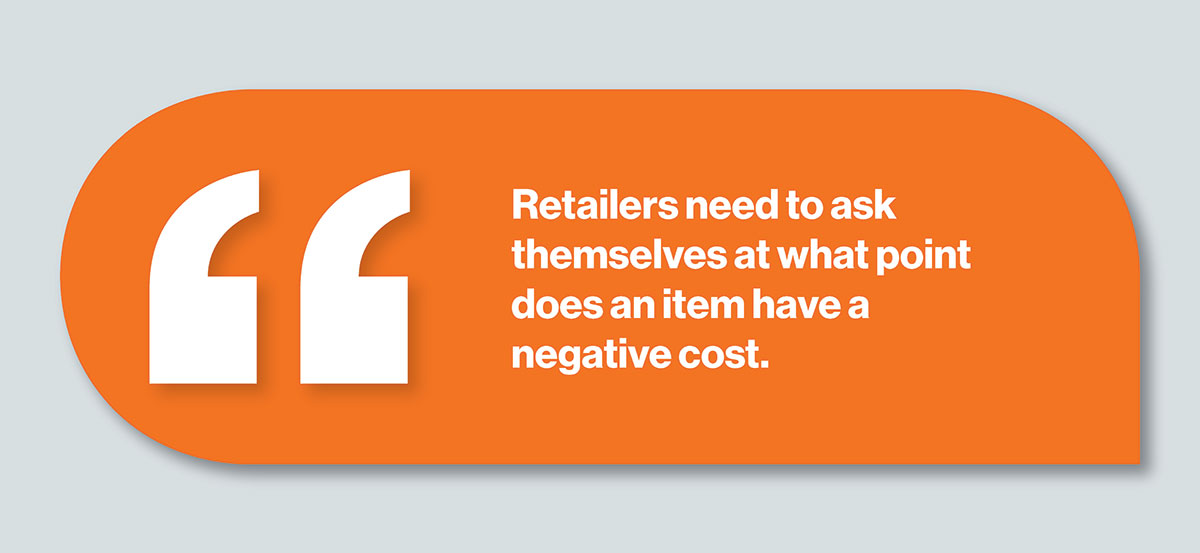 Retailers need to think strategically across cross-functional partners to determine a long-range plan, something WD partners can help with.
Q: In your experience, what are some common misconceptions retailers have about returns management, and how can they address these misconceptions?
A: Returns have always been a part of retail, but now more than ever, retailers need to get closer to their customers and understand the purpose of the return transaction. Not everyone wants to exchange an item or shop for additional items. Offering quick, efficient return options must be part of the return experience, including curbside returns. I am excited to see retailers like Target and others testing this service, which provides convenience for the consumer and for the associate.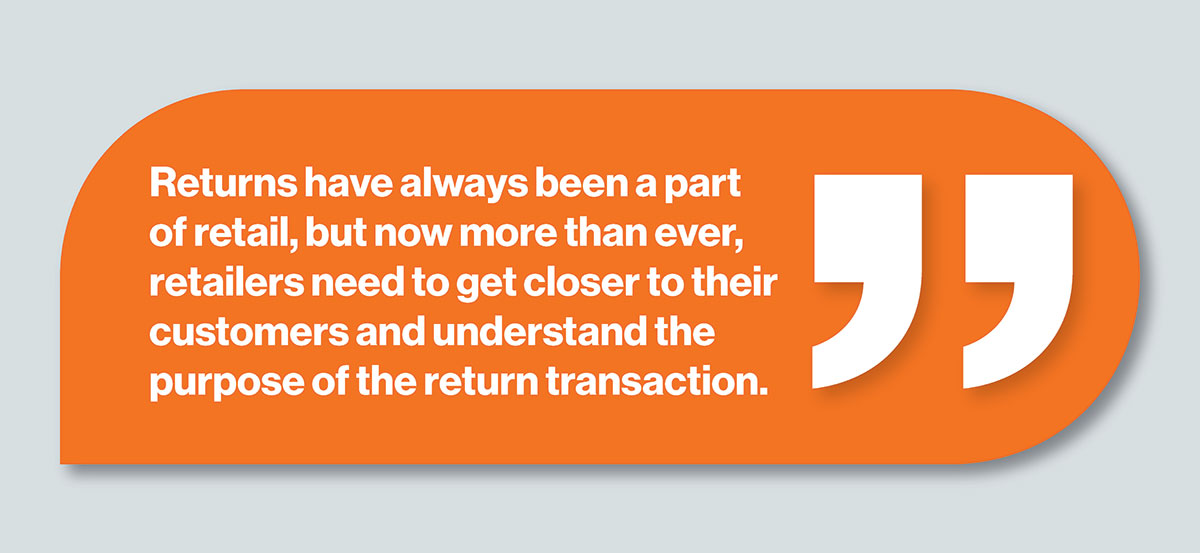 Mastering the online returns game is no longer just a challenge for retailers; it is an essential aspect of their operations that requires strategic planning and execution. With the continued rise in online sales and returns, retailers cannot afford to overlook the impact of this critical aspect on their bottom line.
As increased inventory levels, associate impacts, and revenue recognition continue to be a challenge, Joanne's insights shed light on the potential for the implementation of smarter returns programs. Retailers must acknowledge returns as a cost to their business, leveraging opportunities to streamline operations, optimize inventory, and provide efficient returns processes for their customers, especially with the holidays just around the corner.
At WD, we have the industry expertise and experience to help improve your returns program. Drop us a line at TalkWithUs@wdpartners.com.
Back to Wayfind