New York City Retail Is Back & We're Totally Here for It!
Let's Go on an Experiential Retail Tour in NYC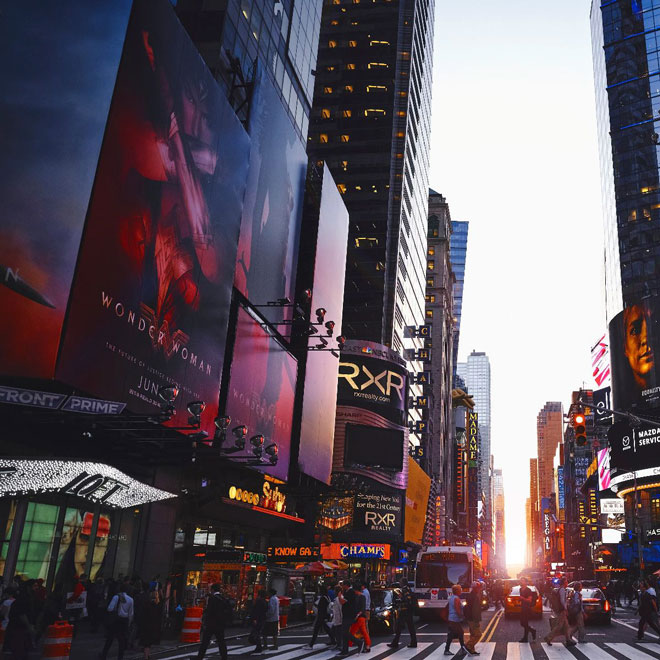 ---
Estimated Read Time: 4 Minutes
---
Due to the rise in e-commerce, retailers have been struggling for over 25 years to gain foot traffic to their stores. In many cases, this decline has required them to close their doors to one of their biggest sources of profit. In response, we're seeing brands test out new store formats to get customers in the door. For some, this looks like exploring the market for used goods, while for others, it means creating unique, sensory experiences beyond those of the traditional consumer retail journey.
Earlier this week we embarked on short flight to New York City to check out the best of resale and experiential retail. From well-known brands to one-off local shops, we wanted to explore how stores are adopting resale into their business models, leveraging a showroom approach, or blending the digital and physical retail world to create engaging customer experiences. We had such a great time exploring the city that we thought we'd share a few of our favorite stops with you (in no particular order of course).
Starbucks Reserve
Empire State Building
Located in the iconic Empire State Building® and spanning 23,000 sq ft over three floors, you'll find a perfectly curated, immersive experience in this new Starbucks Reserve® location.
Some shareable moments to enjoy include cocktails that pay tribute to the city and its most noteworthy spots; craft coffee and custom blends from around the world that you can sit back and enjoy or get hands-on and make your own creation with; artwork from community artists that honors the city and inspires the observer; and a full-service restaurant and bar by Princi® with freshly made signature menus.
When we stopped in they were featuring a collab with Knob Creek—selling bagged coffee that had been aged in bourbon barrels as well as specialty drinks that accentuated the bourbon flavor.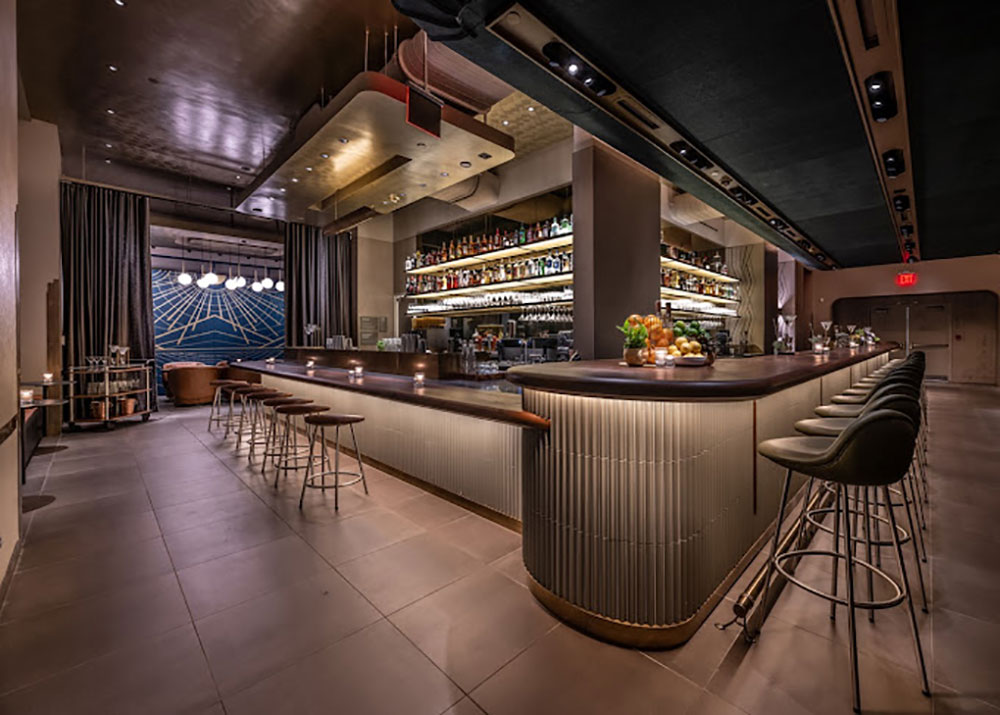 Showfields
Bond & Lafayette
Even though Showfields has been open for several years, we wanted to see what new and interesting products were being featured. A trip to Showfields is a sure way to engage your sense of discovery. With 14,000 sq ft of space, they've successfully demonstrated the opportunity of taking online-only and D2C companies offline while giving D2C products a place and way to have a "store".
After being met outside by a sign that self-proclaims Showfields as "The most interesting store in the world," you'll find an array of interactive and Instagram worthy experiences including a slide that takes you from the third to the second floor where you can continue your journey of brand discovery with unique and fun creative displays. Each "shop" has several iPads where you can learn more about the product and place your order. Feel free to keep shopping while a Showfield's associate "picks" your item and brings it you.
In addition to shopping, the fourth floor, called The Loft, offers free, public co-working space, a digital pizza oven, and rooftop garden. And yes, we most definitely rode the slide.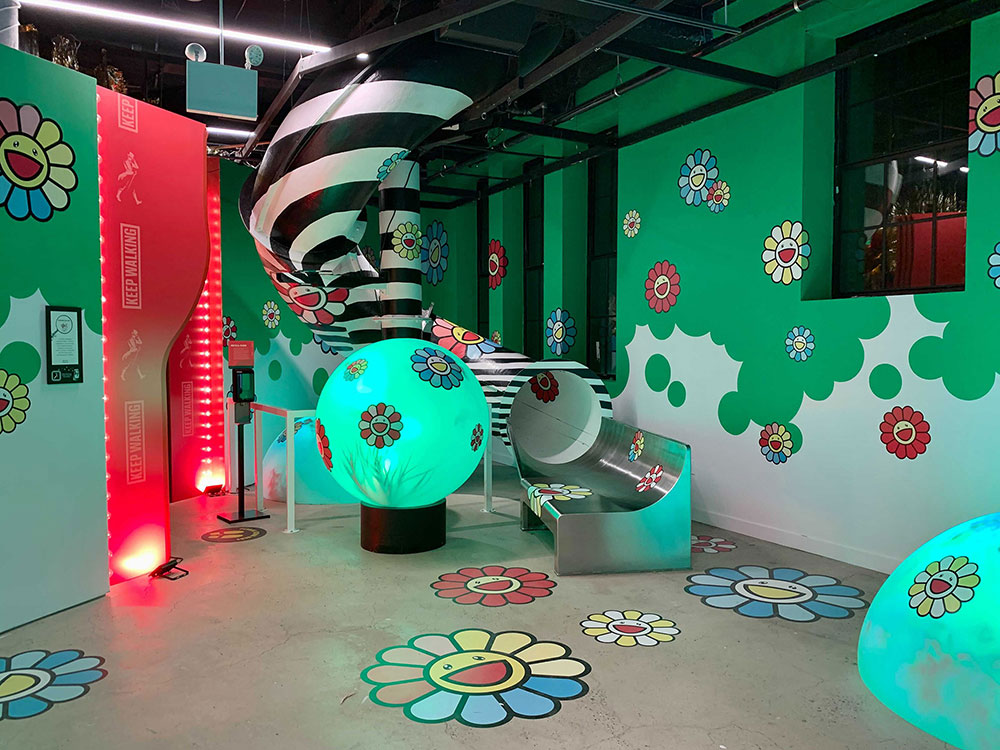 REI
Lafayette & Houston
Located in the historic Puck building, REI SoHo Flagship is discreet from the outside, not competing with the mid 1800s Romanesque Revival architecture. Walk in however, and you'll know exactly where you are–hundreds of miles from Manhattan's busy city streets and metropolitan claustrophobia, in an outdoor enthusiasts dream world.
At 39,000 square feet and occupying three levels, REI SoHo has all the offerings you're used to—top-brand outdoor gear and clothing suitable for all types of activities, not to mention professional bike shop services to keep your wheels spinning year-round. We chose this location because they've successfully integrated Re/Supply, the brand's resale offering where Co-op Members can shop for lightly used gear. Our latest white paper showcased how resale can (and is) driving foot traffic to stores—check it out here (shameless plug).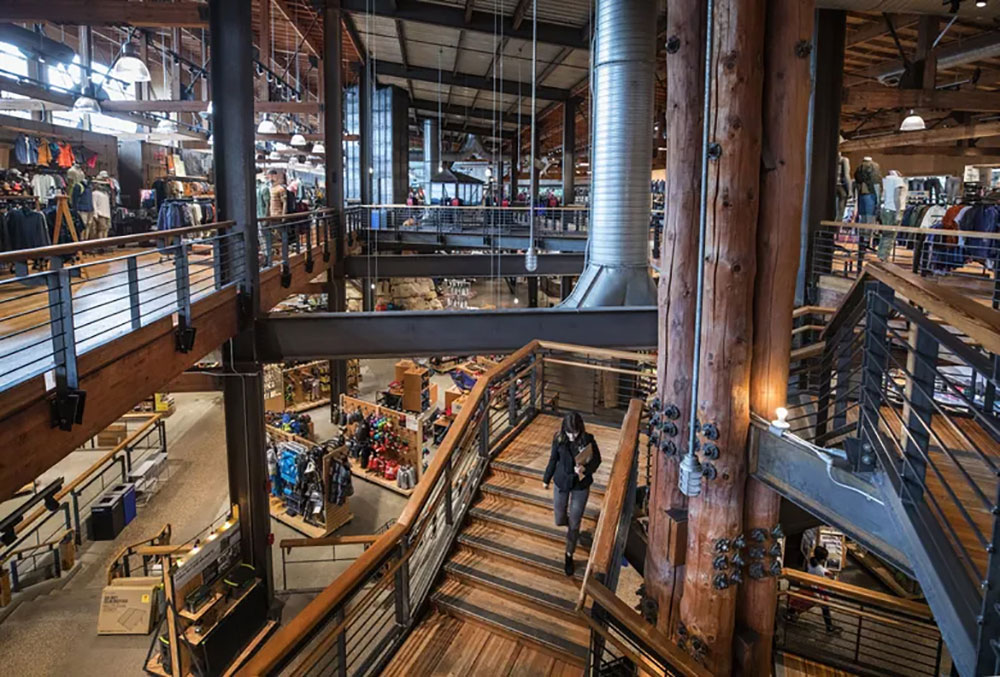 The RealReal
Wooster & Spring
The RealReal's Soho Flagship Store is where opulent luxury meets down-to-earth sustainability. Once online only, The RealReal now has 20 brick-and-mortar store locations, with the SoHo Flagship location offering the largest in-person collection of authenticated luxury resale of them all.
Not only can you shop the wide collection of second-hand luxury goods, but you can bring your personal luxury purchases in for specialized cleaning, repair, and alterations, meet with a luxury expert for a valuation of your fine jewelry, watches, handbags, and more, and sell your goods to get paid on the spot.
Need a break? The store also has a café on the lower level—one of our tour attendees deemed his Flat White one of the best he's ever had.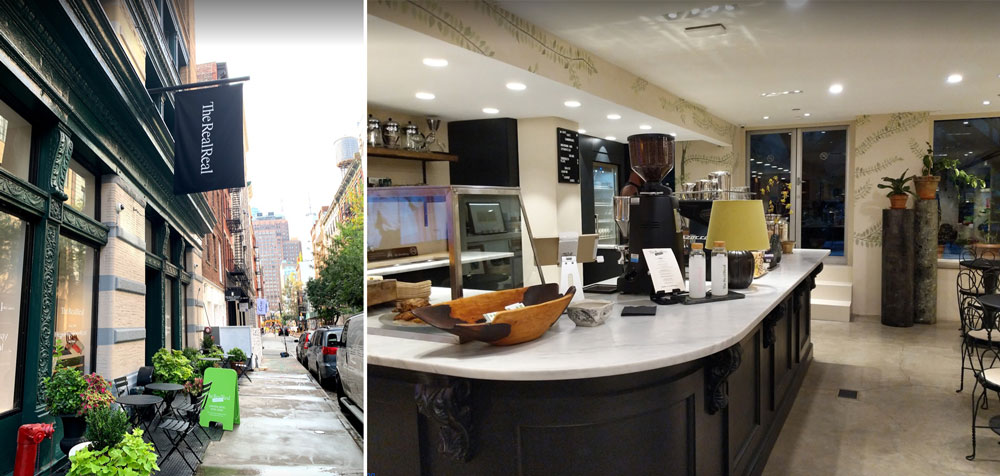 Whole Foods Market
Broadway (One Wall Street)
The first Whole Foods Market to open in 2023, this 42,000 sq ft store will join a fleet of 13 existing Manhattan WFM locations and will make its home in the historic One Wall Street building in the city's Financial District. Shoppers are sure to notice the Art Deco accents that pay homage to this historic building as well as details like parts of old elevator doors that act as decoration behind the self check-out.
You'll find more than 1,000 local NY items on the shelves, including craft beer, salad greens, smoked salmon, and baked goods. The prepared-foods section and full-service coffee bar (that features a Brooklyn based brew) is sure to meet the needs of New York's bustling population of professionals, while the new stores extensive specialty department will satisfy any foodie.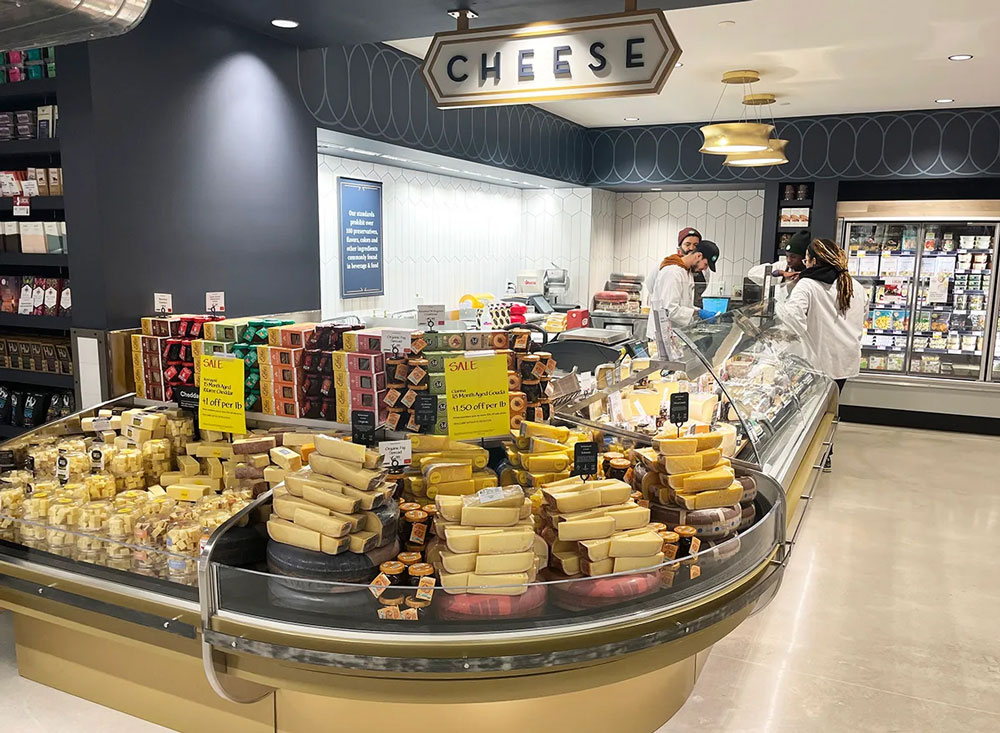 Subscribe to Wayfind
---
Sign up to get trends and insights from the best thinkers at WD delivered direct to your inbox.
Refer a Friend
Use this link to refer a friend to Wayfind
---
Share on Social
Share Wayfind on your social networks
Back to Wayfind

More from WD