We Believe in Showroom Stores, So Does Dyson
---
Estimated Read Time: 3 Minutes
---
Brand: Dyson, a UK appliance maker owned by eccentric billionaire James Dyson.
Company sales: $3 billion+
Showroom Network: Paris, Tokyo, Moscow, Jakarta, New York, London, San Francisco, Toronto. Dyson also now operates 460 stores in China, including flagship stores in Shanghai and Beijing.
Recent Showroom Openings: New York, San Francisco, and London.
The Dyson flagship showroom store in Manhattan is a product playhouse for appliance lovers and hair dryer fanatics. Bet you didn't even know there were such people. In a heavily trafficked area on Fifth Avenue, the 3,200-square-foot space is home to an interactive experience where consumers can test and try Dyson products.
Book a free appointment and try out their supersonic hairdryer that retails at $399 (the sticker shock is real). After drying your hair, spill a few Cheerios and test out any vacuum you want on an array of floor samples, from carpet to hardwood. You can even cool yourself on a hot summer day before a museum-like display of bladeless fans.
Imagine walking into your local Bed, Bath & Beyond, Target, or Walmart and spilling a handful of Cheerios to test out a vacuum. Chances are slim.
That's not to say Dyson isn't trying to turn mass-market retail into a showroom channel. In 2017, Dyson opened "Dyson Demo Experiences" in at least 90 Best Buy stores (a.k.a. a store-within-a-store) with spaces ranging from 40 to 400 square feet.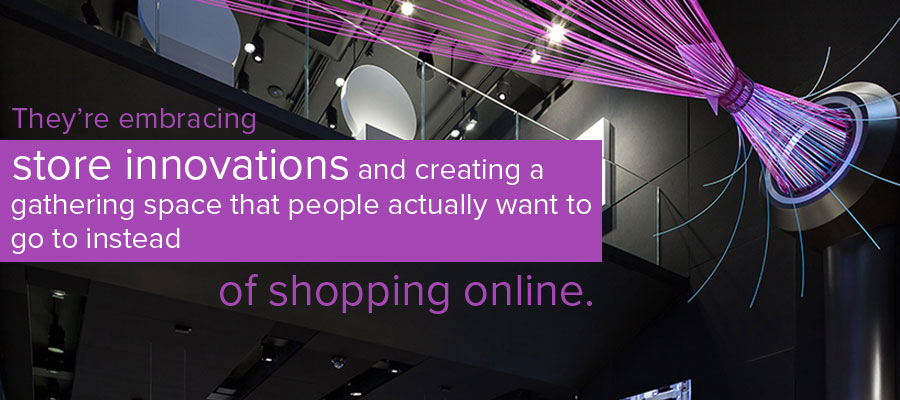 Over the last two years, Dyson has aggressively pushed to control how customers try their products within lavish flagship stores. They're embracing store innovations and creating a gathering space that people actually want to go to instead of shopping online. Basically, they're nailing everything we found to be successful for specialty retail in our recent research study, The Good, The Bad and The Ugly.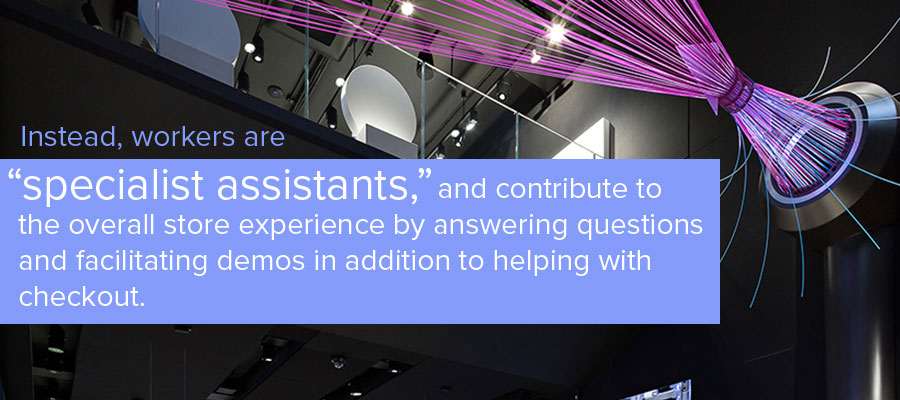 Another thing they're doing right? Customer service. Our recent research study also proved that great customer service collectively made all the great brands great. In Dyson Showroom stores there are no cashiers. Instead, workers are "specialist assistants," and contribute to the overall store experience by answering questions and facilitating demos in addition to helping with checkout.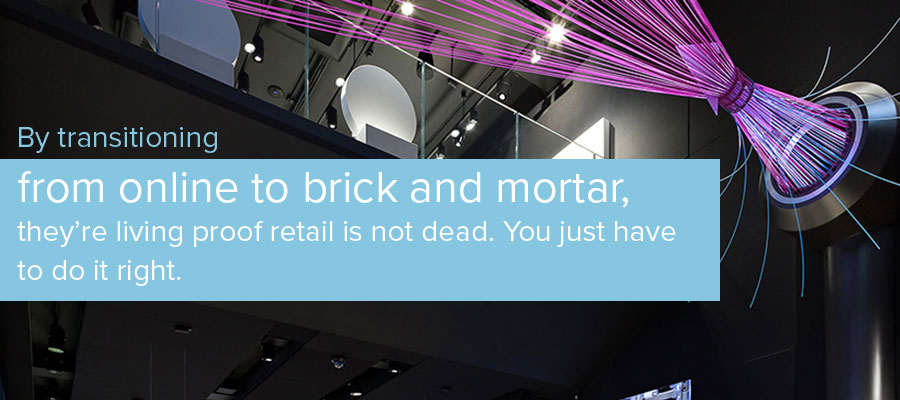 Before the flagship strategy, Dyson had mostly sold its products online, including on Amazon, and through other third-party retailers. By transitioning from online to brick and mortar, they're living proof retail is not dead. You just have to do it right.
According to our research, showroom stores were viewed as the single most influential innovation to potentially drive purchase today.
Dyson's CEO Max Conze said, "We think it's important that people can experience our technology, can see and understand the inside of our technology. Our products have to be so good that if you try it, you intuitively understand it."
With fewer and fewer retail outlets, the company is finding ways for people to see new products and try them out for themselves, something almost impossible in traditional stores.
Dyson opened at least 25 showroom-like stores in 2017 alone. The expansion strategy is paying off for the $3 billion1 global brand. Dyson disclosed results on the ROI of its extensive capital investments in physical stores. For example, in 2016, the year of their London store opening, the brand saw sales grow 45 percent.
The flagship Manhattan space is reportedly costing the brand $3,250 per square foot. Hashtag worth it.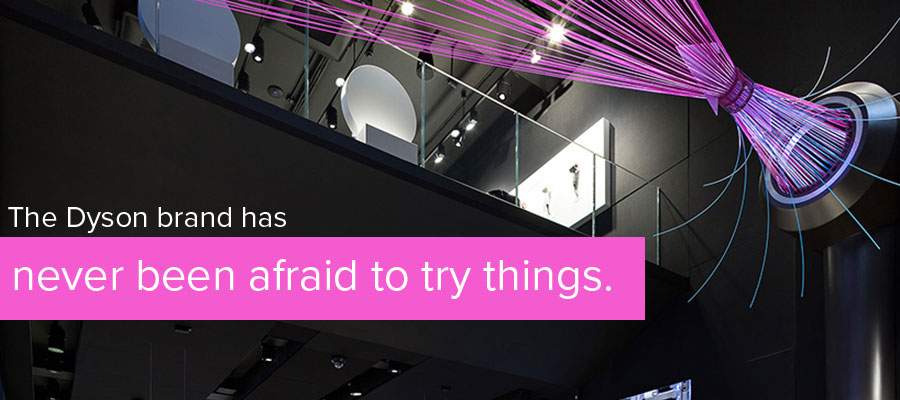 In addition to its $399 hairdryer2, it sells air purifiers, heaters, fans and $1,000 robot vacuums. The Dyson brand has never been afraid to try things. That ethos works inside Dyson's showroom stores, too, where getting shoppers to try new things is the ultimate (profitable) goal.
The Bottom Line: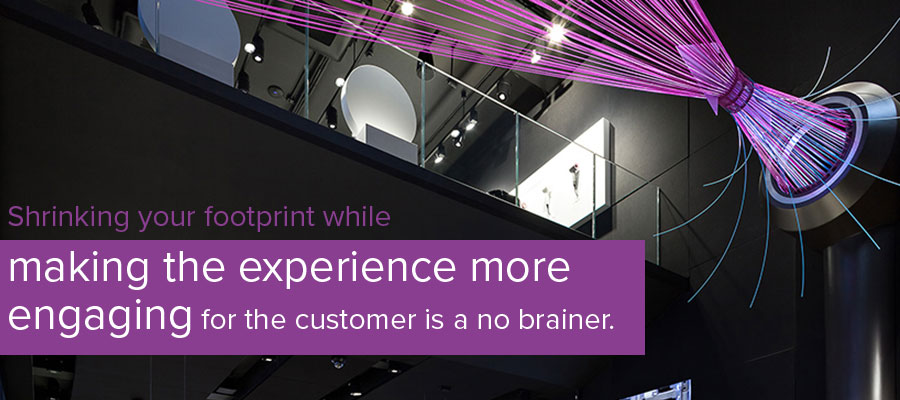 If Walmart and Dyson are doing showroom stores, why aren't you? Shrinking your footprint while making the experience more engaging for the customer is a no-brainer.
Dyson's successful expansion with showroom stores has paid off with Capital investments of flagships stores in the West and have also coincided with a double-digit rise in overall sales.
For brands still sitting on the sidelines, unwilling to invest in showroom stores, the financial success of Dyson's store expansion proves such investments do pay off.
We recommend exploring how this is done as soon as possible.
Subscribe to Wayfind
---
Sign up to get trends and insights from the best thinkers at WD delivered direct to your inbox.
Refer a Friend
Use this link to refer a friend to Wayfind
---
Share on Social
Share Wayfind on your social networks
Back to Wayfind

More from WD