Leader
Chris Doerschlag
---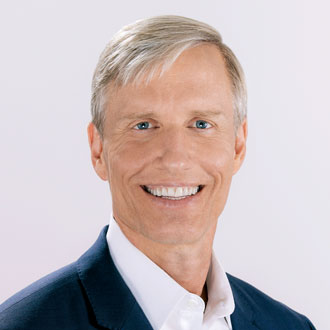 Chief Executive Officer
AIA, NCARB
Chris Doerschlag is the CEO and owner of WD Partners, a 300+ person global strategic branding and consulting firm with 8 offices in the US and overseas.
WD is a vertically integrated strategic partner to many Fortune 500 consumer brands, helping them drive innovation and scale. WD has delivered projects in over 77 different countries.
He joined WD in 1993 and began to build upon the foundation and legacy of what was at the time a 40 person consulting firm focused on serving the restaurant industry founded by his father.
Prior to joining WD, Chris held multiple positions in several of the world's largest Architectural and Engineering Consulting companies, serving in the role of design, project management and associate architect. His project experience includes office high-rise, hospitality, health care and retail.
In 1996, he became President and CEO, responsible for growing WD organically and through strategic acquisitions. A high energy and entrepreneurial leader, he has always been interested in enhancing the value he can bring to WD's clients.
In 1999, he founded and spun off a web based Project Management company, Expesite. The company was sold in 2012 to Accruent, and the brand continues to operate under that platform managing assets for global retailers.
In 2002, Chris was awarded the Ernst and Young Entrepreneur award, he was a longtime member of the Columbus YPO Chapter and served on the boards of The Columbus Showcase Company and Donato's Pizza, as well as Co-Chair of The Wellington School. he currently serves on the Board at San Domenico School in Marin County.
He holds a Bachelor of Architecture degree from Kent State University and currently resides in Marin County, California with his wife and their 8 children.
Back to Who We Are

More from WD