HealthWellness
Addressing Healthcare Inequity: Through Empathy & Innovation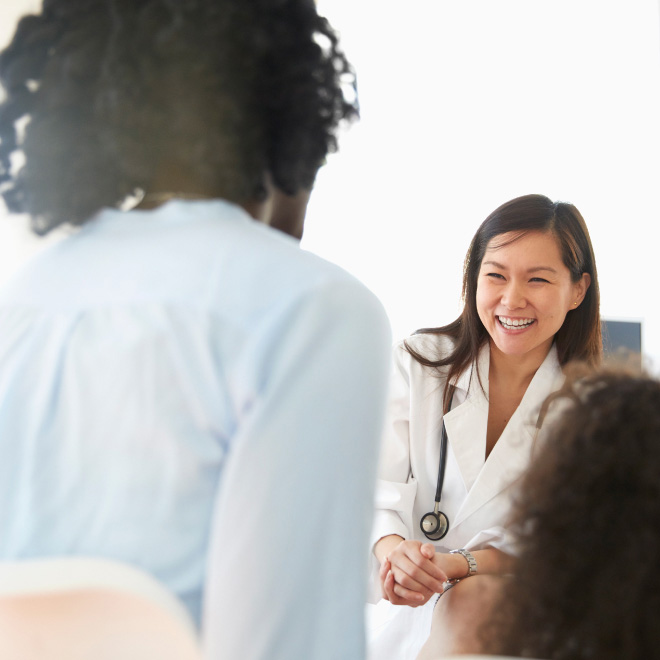 ---
Estimated Read Time: 3 Minutes
---
The coronavirus pandemic has exposed a dramatic, but often overlooked, aspect of US healthcare – disparities in care and outcomes across groups based on social, racial, ethnic, economic and environmental characteristics.
It has been well-documented that "social determinants of health" impact 80% of a person's health and well-being, and thus strongly affect these disparities. These determinants include socioeconomic factors, physical environment, and health behaviors. These are social issues that must be addressed, but are not easy, long term, and may be out of the control of healthcare providers alone.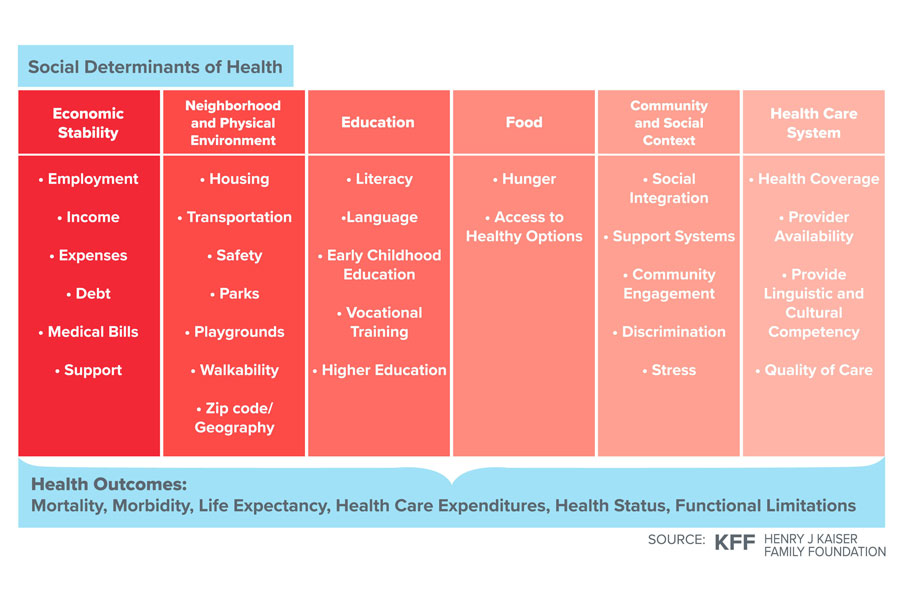 What about the remaining 20% of health outcomes that relate to the access and quality of healthcare. This is something we can and should tackle immediately.

Access can take the form of many dimensions, including physical access, but also access to online tools, transportation and mobility, financial access, and language access. Physical access has been exacerbated as many healthcare organizations have moved out of poorer neighborhoods to capture market share, increasingly building facilities in more affluent areas. It is accurately viewed as a poor economic decision to operate in disadvantaged markets, but that is where the mission and values of healthcare providers, along with creative thinking, may need to kick in. But just being there is not enough, if the ability to relate to patients, speak with them in ways they understand, understand their challenges, and provide dignified and respectful experiences are not present also.
Physical presence is just the beginning, but providing sufficient access also involves creatively solving issues related to:
Transportation
Language
Human empathy
Creative financing
Community reach

There is quite a bit of interest from health systems across the country in addressing the inequities we all see, but it can be daunting. In our business, we are used to solving difficult problems. A handy tool is actually a process–design thinking. By applying design thinking principles and processes, teams can collectively and collaboratively make significant progress on big solutions. Below are a few ways to start:
Empathy – every design thinking engagement begins with the collection and absorption of insights into the consumer (patient) and their needs. We often utilize in-depth qualitative techniques to probe how consumers think, feel and behave related to the issues at hand. These techniques may involve shadowing, in-home ethnography, diaries, projective exercises, and many other techniques. The idea is to deeply understand the issues, barriers, and situations the person faces and the goals, dreams, and ideals they would really like to achieve.
Experience Mapping – armed with empathetic insights, it is often useful to map the experiences of the consumer/patient across stages of their health journey (holistically, not just the treatment experience). Focusing on each one of the stages and identifying specific pain points and pivotal moments, allows teams to identify opportunities for breakthrough thinking and concepts. We usually map experiences in both a current state (todays experiences) and ideal state (what consumers would actually want).
Definition – the documentation of the insights and experience mapping is usually consolidated into series of experience principles and themes that define the problems to be solved and the end state of desired outcomes of the experience from the perspective of the person.
Ideation – a great definition of the problems and identification of potential opportunities provides an excellent springboard for creatively thinking of solutions from a variety of perspectives, but always with the consumer/patient at the center, then thinking of how solutions can be enabled by care teams and operations. We also often use emulators or experiences from other industries as idea stimuli. It is important to not start with an obvious or simple solution and fall in love with it, but rather, challenge convention first. The obvious solutions will always be there. Ideation teams should be comprised of a cross section of backgrounds and expertise to offer multiple dimensions to solutions. We often line the walls with ideas and concepts and sketch up visualizations in real time. The ideation process is iterative as some concepts lead to other ideas. Ideas are prioritized for action and socialized for further input.
Prototyping – the prioritized ideas are then mocked up in a variety of ways from low fidelity to higher fidelity versions of the solutions. Depending on the solution, this can involve narratives and descriptions of concepts, 3D renderings and virtual fly-through videos of environments, digital or interactive tool prototypes, or any number of methods before a space is actually built.
Test and Learn – armed with prototypes or mock-ups, consumer/patients are presented with the ideas and concepts to gain feedback and insights. The purpose is to continually iterate and improve the ideas to prepare them for launch in a pilot.

Healthcare organizations serve all populations, by mission, and mandate. But that doesn't mean that they all need to be served in the same way. Different communities and populations have different needs, challenges, aspirations, and desires. It is often hard to apply one's own lived situation and generate solutions for someone with radically different life realities. However, addressing inequities and disparities in healthcare access requires a deeply empathic and innovative approach to generate experiences that not only meet the needs of communities, but delight and engage them, because they are built for them specifically.

The processes described above can certainly be conducted by internal teams, but WD Partners would be delighted to serve as an innovation partner to help guide the process and provide creative and innovative thinking to complement your healthcare teams.
Back to Wayfind

More from WD