HealthWellness
From Place to People: It's Time to Reinvent Outpatient Specialty Health
---
Estimated Read Time: 5 Minutes
---
Surging Outpatient Growth
When one thinks of healthcare, the first image many people have is the towering hospital – a landmark in many communities. In fact, that is also the first image many healthcare leaders have too, as it has traditionally been the driver of hospital revenue and profit. However, over the course of many years, fewer hospitals are being built and hospital admissions rates have slowed or declined, while outpatient visits have risen dramatically. The forecasted volume of hospital visits is projected to be negative between now and 2030, while outpatient volume is projected to grow by over 20%1!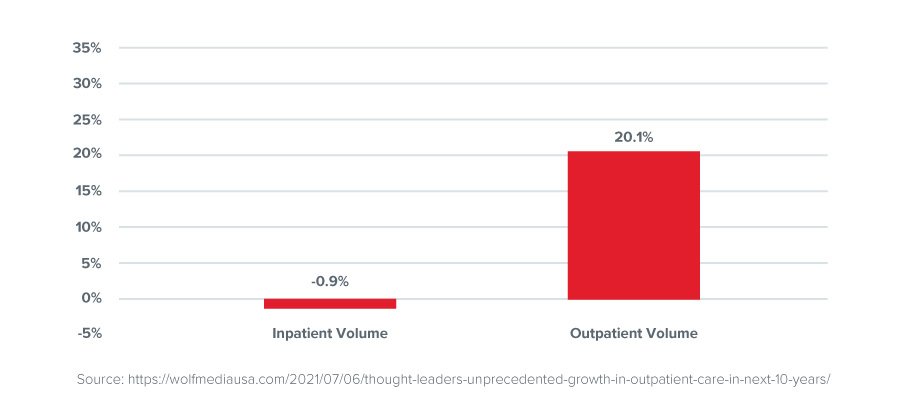 Not surprisingly, this growth has now elevated revenue from outpatient visits to over 50% of average health system revenues.
Why the Shift?
There are many factors driving this increased utilization of outpatient facilities, among them:
Technology – newer technologies allow many procedures to be done safely and effectively while allowing consumers to enter and leave the same day, often in hours or less.
Consumer Demand – consumers want, and are gravitating to, locations convenient to them and/or with superior experiences.
Cost – outpatient centers are less expensive to build, maintain and staff. Savings to the provider and to the consumer are significant, often 40% less than a similar procedure in a hospital2. Adding to the savings is the increase in procedures eligible for reimbursement and the potential for value-based payment.
COVID-19 – during the pandemic many people avoided hospital settings for fear of infection risk. Outpatient settings felt safer and less congested.
Demographics – Three quarters of the US population growth between 2020 and 2030 will be in the over 65-year-old segment, which is responsible for nearly 80% of healthcare expenditures3. Increased needs and visits, along with continued trends of the above factors bode well for continued growth in outpatient facilities.
Not Just Location
While convenience is a significant factor in consumer choice for outpatient treatment, taking advantage of future outpatient growth will depend on many more important variables. According to Emily Connelly, Senior Consultant, Health Care Advisory Board:

In order for consumers to choose an outpatient provider, this unified value proposition needs to be built around the consumer and their specific needs. Many systems claim to be "patient-centered," but is that a reality? Are you really building the entire experience with the consumer in mind or simply locating service lines closer to your population? Many outpatient centers are large medical buildings with a plethora of specialties consolidated into one location. In a way, it is moving all non-inpatient services from the hospital campus to another location. Is that truly in the best interest of the consumer and of the brand position longer term? Usually, the reason for this consolidation of services is staff efficiency, which is important, but not necessarily consumer-centered.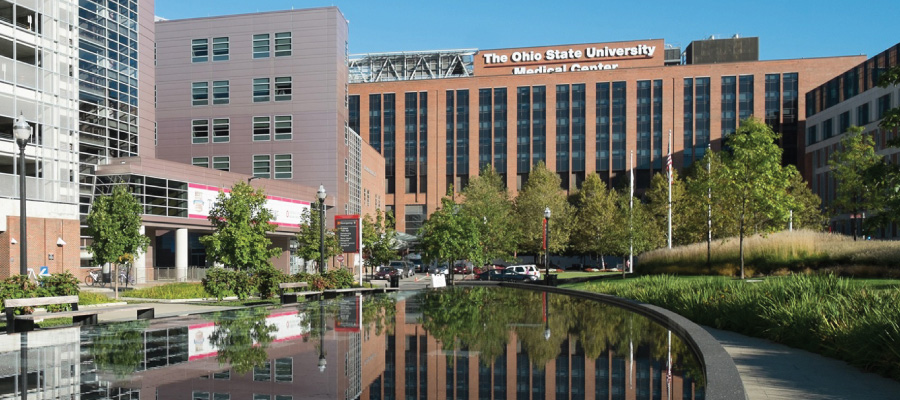 Flexing Specialization Muscle
In retail, one of the disruptive concepts that revolutionized the business was the rise of the "category killer." Think of The Home Depot, Dick's Sporting Goods, Ulta, and many other large format stores that specialize in a specific area of consumer purchase and need and deliver a complete experience to signal their expertise and category dominance in that area. These formats grew rapidly and stole huge market share from the Sears, JCPenneys, and department stores of the day, as well as smaller, fragmented industry players. The consumer attraction was obvious, with huge inventories, specialized knowledge, and an entire physical environment and experience that envelops the consumer in that category, inspires them to buy more, generates a community of like-minded consumers, and creates category and brand loyalty.
Likewise, specialty health concepts could have the opportunity to be a "category killer" for healthcare. We are already starting to see the signs of this specialization in heart care and cancer care, with at least a grouping of experts, if not an experience built for those consumers. Many other specialties may have similar potential, such as:
Sports Medicine
Women's Health
Men's Health
Dermatology
Allergy
Sleep
Pain Management
It is one thing to place all specialists into one building, attach a sign and call it a specialty center. It is totally different to build an entire experience, both physical and digital, around the needs and interests of targeted consumers, and adding products, solutions, coaching, and distinct exterior and interior stories to support and inspire those consumers. They do not have to be large either. Lululemon and Sephora have been rather successful at creating category dominance with smaller facilities. While these concepts could be placed in specific markets with known need, they could also be grouped, not so much in a large tower, but perhaps a center that looks and feels like today's "town center" shopping areas. What retailers learned long ago is that being generic and broad is dangerous without dialing up another dimension such as superior price position, service or other variables of value to targeted consumers.
Innovative concepts, often backed by private equity investors, are starting the march toward becoming the category killers of various segments of healthcare. One example is Tia (https://asktia.com), a total experience for women's health, built distinctly for women. Tia's care model includes primary, mental health and gynecological care with other evidence-based wellness services such as acupuncture in one seamless, coordinated and integrated experience, giving women a "one-stop-shop" for all their healthcare needs, according to Tia executives. The facility is beautifully designed and clearly communicates it's focus on women.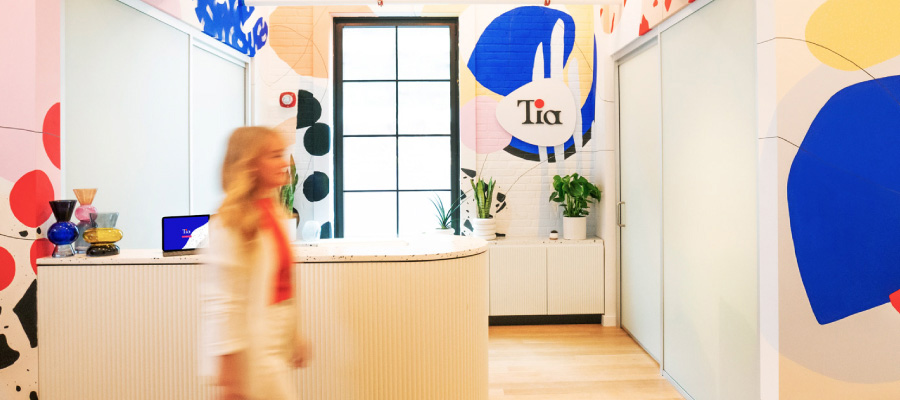 A Holistic Experience
The very definition of outpatient environments is that consumers walk in and walk out. In many cases, they do so with some frequency and regularity. This is where consumers will value experience even more and a differentiated experience will impact choice and market share. It all starts with a deep understanding of the targeted consumers, and building a holistic experience around them, thinking creatively and broadly, and not just about how it is done today . Consider their perceptions, emotions and behaviors at each point in their experience. In a competitive healthcare market, it is increasingly important to position not just your overall brand, but also the specialty offerings contained in the overall system. It is also increasingly essential to consciously design and choreograph superior experiences with strong environments and communication to support specific consumer communities and their needs.
…And a good location helps too.

Take Steps Today
Private equity backed concepts, retailers, and aggressive, innovative systems are moving quickly to develop new outpatient and specialty health models. Now is the time to take that step before competition in the market forces such action.
WD Partners is fully equipped to guide your teams through the process. From insights and strategy development, to the design and creation of innovative brands, experiences and environments, as well as piloting and scaling the execution of those concepts. We would be delighted to assist in creating a truly differentiated and market-share stealing outpatient program for your organization.
If you'd like to discuss more with our Health + Wellness Expert, Dan Stanek, please contact him at dan.stanek@wdpartners.com
Subscribe to Wayfind
---
Sign up to get trends and insights from the best thinkers at WD delivered direct to your inbox.
Refer a Friend
Use this link to refer a friend to Wayfind
---
Share on Social
Share Wayfind on your social networks
If you liked this, then you'll love our Health + Wellness collection of POVs, thought leadership, and case studies.
Learn more about how WD can help innovate and scale your practice
here
, and then talk with our Health and Wellness practice leader,
Dan Stanek
, to get started.
Back to Wayfind

More from WD