Adaptive Reuse
Being the Architects of Change by Transforming the Past into a Sustainable Future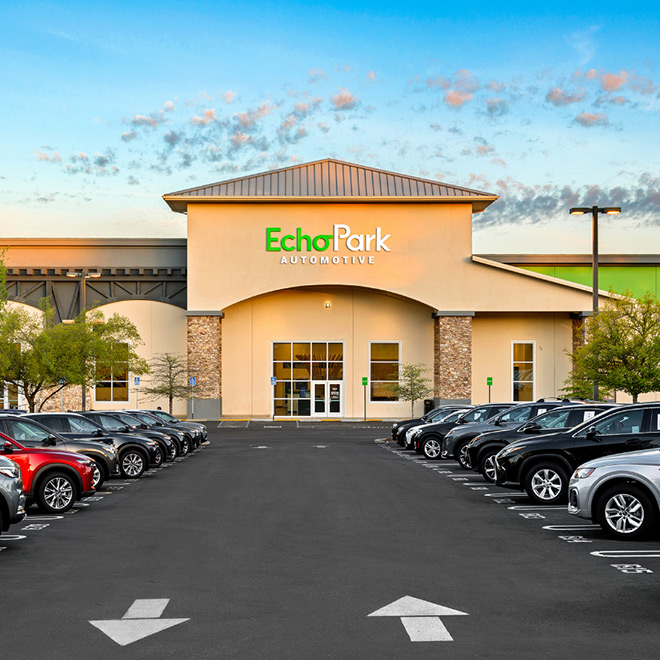 In a world where sustainability and resource conservation are becoming increasingly vital, the concept of adaptive reuse has emerged as a powerful tool for creating a more sustainable future. In 2017 it was predicted that 90% of future development in the next decade will be renovations and adaptive reuse1. Adaptive reuse refers to the process of repurposing existing structures and buildings for different functions instead of tearing them down and constructing something new. This approach not only preserves historical and cultural significance of these structures but also offers numerous environmental, economic, and social benefits. Let's dive deeper into a couple of those benefits and talk about some of WD's very own adaptive reuse projects.
Adaptive Reuse and Environmental Sustainability
Adaptive reuse plays a crucial role in promoting environmental sustainability. Building construction and demolition contributes to a significant portion of waste generation and energy consumption. The EPA reports that demolitions contribute to 90% of construction and demolition (C&D) waste.2 By repurposing existing structures, we can reduce the environmental impact associated with these activities as well as reduce the demand for new construction and the associated carbon emissions. Brands do not need to give up experience to achieve an eco-conscious design. A thoughtful site selection strategy, beyond location, paired with a flexible brand kit-of-parts can have a sustainable impact on communities and the bottom line.
Economic and Community Benefits of Adaptive Reuse
In addition to the environmental benefits, adaptive reuse offers several other advantages including increased speed to market, reduced first costs through smart renovations, and positively impacted communities. Repurposing existing structures, when redeveloped strategically, can often cost less due to existing utilities, infrastructure, and preexisting building shells. Those existing conditions remove scope out of the construction schedule and provide better ability to adjust to material lead times and market labor dynamics when compared to starting from a green field. In addition to the economic benefits, adaptive reuse projects breathe new life into time-worn neighborhoods by transforming abandoned structures into vibrant community hubs. And of course, revitalization also brings new energy and brand awareness along with long term jobs, benefits communities are always looking to achieve.
Flexibility and Creativity in Reused Spaces
Sure, adaptive reuse projects can be a difficult challenge when you face complex zoning laws permitting processes. However, found spaces can also offer unparalleled creativity in design and functionality. Existing structures often possess unique architectural features that cannot be replicated easily. By repurposing these structures, designers and architects (that's us) have the opportunity to create innovative and distinctive experiences for their clients (that's you) and their clients' clients. In short, they provide the opportunity to break down silos and build stronger relationships both inside organizations and between community leaders. Yes, they require more creativity, an open mind to what's possible, and the challenging of what true value is, but aren't these all things strong organizations should be seeking out to evolve and thrive anyway?

WD and Adaptive Reuse
At WD, we're always working on renovation and adaptive reuse projects. Most notably, we've completed projects with EchoPark, IKEA India, Shake Shack, and Audi, where we transformed existing spaces, pushing boundaries to meet new needs of both the customer and the health of the world.
EchoPark Automotive
We've written about EchoPark countless times and we're not stopping anytime soon. EchoPark is revolutionizing the used car buying experience and is committed to sustainable principles not only by selling used cars, but in their commitment to sustainable build materials and repurposing existing buildings for their dealerships. You can read all about it in our Wayfind article EchoPark: A Case Study on a Sustainable Design and Build Approach.
More on EchoPark here:

IKEA
IKEA is a longtime client of ours, so our India team was overjoyed to recently scale their new, small format store into Mumbai's R-City Mall – IKEA's first ever in-mall location. By implementing this small format concept, IKEA can enter denser city centers with space constraints, thereby reaching new customers with their sustainable furniture and home accessory solutions. To complete the project, our team of expert architects and engineers proactively addressed site challenges including space, construction, and regulatory constraints, ultimately helping them embrace sustainability to their core.
More on IKEA here:

Shake Shack
Shake Shack came to us to help scale their brand and reimagine the guest experience in the process. After outlining our strategy and intent, we conceptualized a portfolio of formats to unlock future revenue and employed our kit-of-parts approach to ensure cohesion and the appropriate store features for each unique store format. Because an extensive number of site-specific projects were take-overs of existing buildings, attention to detail and thorough consideration of each store element was crucial in order to pay homage to the existing structure while staying true to the iconic Shake Shack brand.

Audi
Audi is a newer client of ours, but the work was just as progressive and innovative as ever. Audi came to us to help them convert an existing warehouse in north Nashville into a new dealership, one that delivers on transparency and a seamless customer experience. Despite a challenging permitting process, we were able to create the small-footprint, elevated sales and service experience that Audi (and customers) were asking for in addition to salvaging a defunct warehouse that created a dead space in the neighborhood.

Adaptive reuse represents a sustainable and forward-thinking approach to urban development and preservation. By repurposing existing structures, we can conserve resources, reduce waste, preserve historical heritage, revitalize communities, and stimulate economic growth. As we strive for a more sustainable future, adaptive reuse emerges as a powerful tool that honors our history while embracing innovation and progress.
Want to work on an adaptive reuse project with us? Let's talk.
Subscribe to Wayfind
---
Sign up to get trends and insights from the best thinkers at WD delivered direct to your inbox.
Refer a Friend
Use this link to refer a friend to Wayfind
---
Share on Social
Share Wayfind on your social networks
Back to Wayfind

More from WD