HealthWellness
It's Time to Reimagine the Dental Experience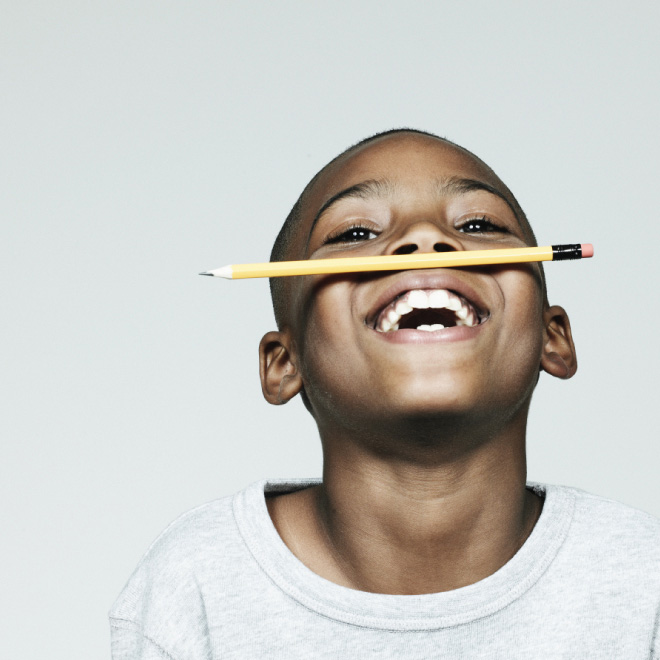 ---
Estimated Read Time: 2 - 3 Minutes
---
Consumerism has been traveling its way across healthcare to all tentacles of the industry. The provider/doctor-led ways of the past have finally moved toward putting the people in control. More comfortable and interesting waiting lounges, customer-friendly appointment times, virtual healthcare. All of these things have made life easier for the patient. Now it is time to reimagine the dental industry.
"I'd rather do anything than go to the dentist." Think about the senses and feelings that typically accompany a trip to the dentist. Pain. Fear. The terrible sound of the drill.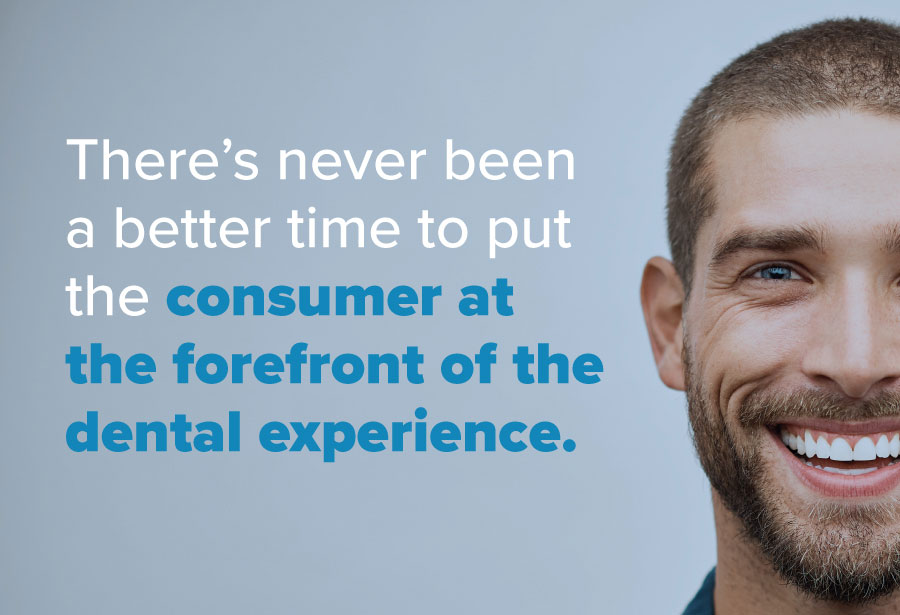 There are countless jokes regarding people's disdain for visiting the dentist. If it was difficult to get people to go to the dentist before COVID-19, the industry is facing an entirely new challenge now. Depending on state regulations, many dental practices were forced to close due to the pandemic. Turning this challenge into an opportunity, there's never been a better time to put the consumer at the forefront of the dental experience.
Why Change?
The dental industry is ready for change, and it is even more important to move in this direction because of the unique relationships between the dentist and the customer. It's fairly typical for patients to require frequent visits and have close relationships with the dental team. This frequency of visit magnifies even the smallest inconveniences and inefficiencies. People are quick to offer referrals for dentists they like—essential for practices to grow—to their family and friends. If dentists don't update the experience to meet people's new healthcare expectations, their practices risk losing a growth opportunity.
Where to Start?
It's time for the dentist's office to shed the clinical, sterile, intimidating setting and adopt a warm, welcoming, comfortable one. Further, new developments present an opportunity for technology to be seamlessly integrated and highlighting technology as an advantage, from newest clinical technology to apps and ways to engage and communicate with consumers (patients) at all points in their journey.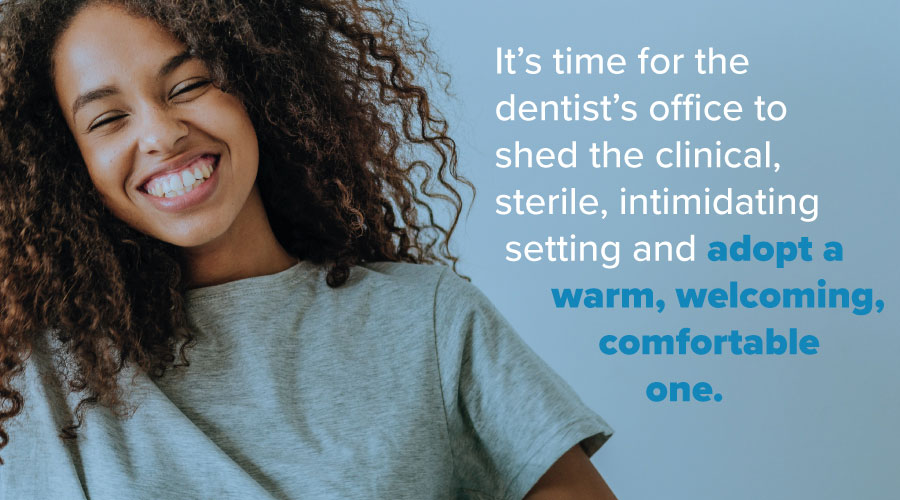 Consumers are increasingly interested in attributes beyond clinical services and focused on aesthetics such as whitening and invisible aligners. Practices can use the environment and experience to suggest these types of services more like a salon than a hospital to reinforce these enhancement qualities with the safety and expertise of a dentist's office.
Why Now?
As Dental Service Organizations (DSOs) proliferate, more offices are part of multi-unit practices. The standardization of consumer-focused design and features creates stronger operational efficiency, saves on rollout and remodel costs, and is much easier to maintain as time and growth occur. Making these changes early, before office networks become too large, is advisable to prevent redoing remodel efforts to a large number of offices later on down the road. With the pandemic already causing many offices to institute new safety measures, it also represents an opportunity to rethink the entire dentist and patient experience.
At WD Partners, we have experience in the consumerization of healthcare as well as deep expertise in creating retail experiences. A more comfortable consumer experience is coming to the dental industry. We would be happy to discuss the opportunity for your brand. Contact Dan Stanek at Dan.Stanek@wdpartners.com.
Back to Wayfind

More from WD