White Paper
Retail Supernova
---
A New Star is Born
The pandemic accelerated everything already in acceleration. Then we came out of lockdown and it was like the brakes failed—change came faster than ever. The idea of a self-contained, physical store no longer held. The flurry of options available to consumers have since, like a Supernova, exploded into a thousand pieces. You can shop anywhere, anytime, and in any way you choose, and then some. Pick-up-at-a-dark-store, touchless checkout, one-hour delivery, mini local shops, pop-ups, brand trucks… everything blew up… again.
WD asked thousands of consumers across the universe to divulge their new shopping preferences. Uncover the responses with us by downloading Retail Supernova for FREE below!
Watch Lee Present Retail Supernova at RetailSpaces 2021
We've talked to more than 25,000 consumers and published over a dozen white papers on the future of retail and customer experience. Want to know what it means for your brand? Call us at
888.335.0014
or email us at
TalkWithUs@wdpartners.com
.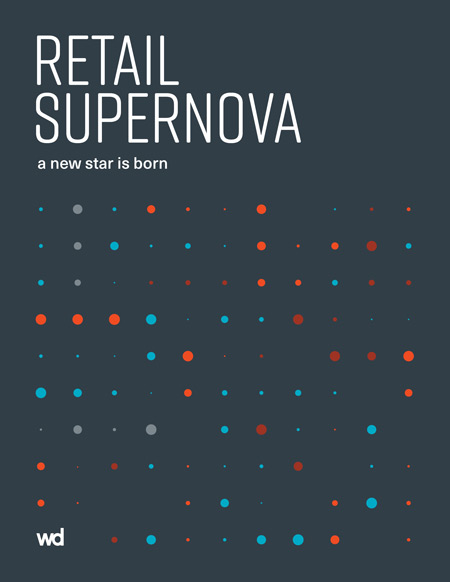 Get the Teaser

Get the Presentation

---
In the Media
Share
Back to What We Think

More from WD