3 Great Retailers That Know How to Get Customers Offline and Through the Door
Driving Foot Traffic to the Store With Retail Experiences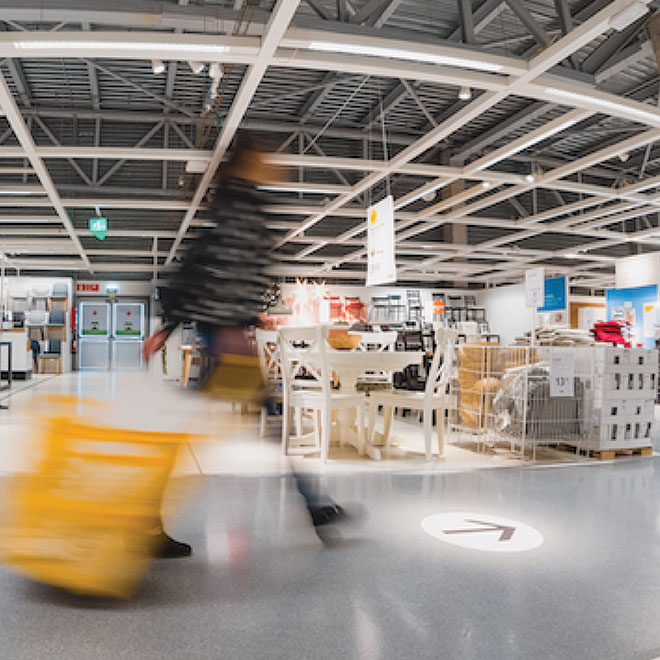 ---
Estimated Read Time: 4 Minutes
---
As e-commerce continues to gain ground, questions arise about the relevance of physical stores. Online shopping may suit some, but there is a significant audience who craves a break from the screen and yearns to escape the frustration of mismatched expectations, delivery mishaps, and the never-ending cycle of returns and exchanges. In a period dominated by screen time, these three retailers have risen to the occasion by crafting unique in-store experiences that entice customers offline.
IKEA
You've undoubtedly heard of the Sweden-based retail giant, IKEA, which operates in 50 different countries and has nearly 19,000 employees worldwide. Working under a mission to 'create a better everyday life for the many people,' sustainability is a core pillar of IKEA's identity. IKEA US's Head of Home Furnishing Identity and Retail Design, Seana Strawn, says "we see tackling climate change as both a big responsibility and an opportunity. It's crucial to future-proofing our business."
In our most recent conversation with Strawn, we talked about how IKEA is creating a sustainability-focused customer experience beyond their iconic showroom-style floor layout through their Buyback & Resell initiative.
In addition to their existing resale areaIKEA launched a Buyback & Resell program in June 2022. This program enables customers to receive online quotes for discounted, showroom, preloved, and damaged products. Once sold, the piece is refurbished by IKEA and placed in the Circular Hub, a dedicated space for selling second-hand goods at reduced prices. It also serves as an educational platform on environmentalism. IKEA envisions expanding this hub further, hosting workshops and educational sessions. The result is a captivating and environmentally-conscious retail experience that goes beyond the conventional. is dropped off at an IKEA store where it is refurbished to become a one-of-a-kind piece. It's then placed in the Circular Hub, a designated space for selling second-hand items at a reduced price and educating customers on environmentalism.
Interested to learn more about the journey back in time and treasure hunt you can experience at an IKEA store? Listen to our full conversation with Seana on our WDCast. Go a step deeper and read our white paper, Can Resale Save the Store, which presents a consumer study on how resale can drive foot traffic to stores across all retail categories!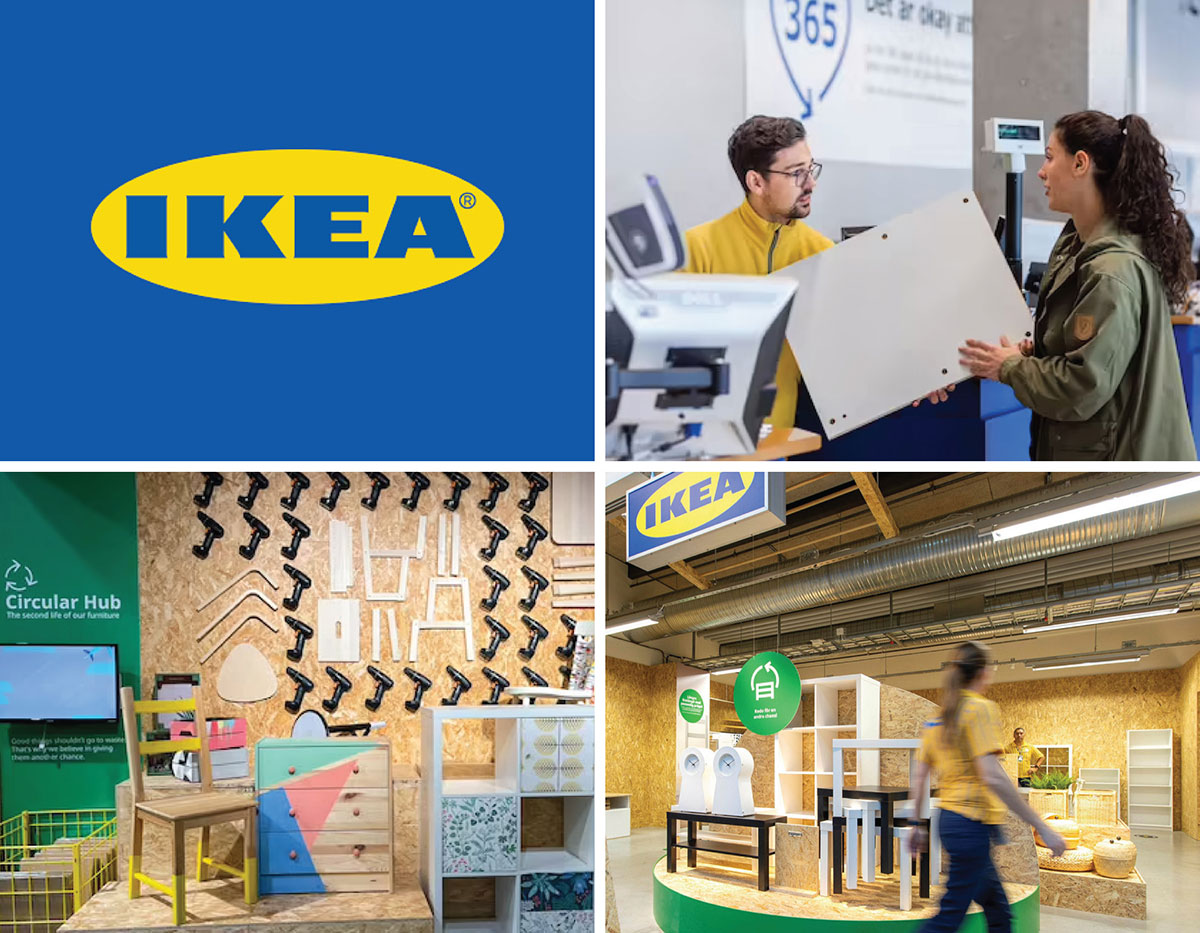 DICK'S Sporting Goods
DICK'S Sporting Goods began as a fish-and-tackle store in 1948, but has since evolved into a retail powerhouse with 850 locations and quarterly net sales of $3.1 billion as of August 2022.
Named 2022 Retailer of the Year by VMSD, DICK'S is a first-in-class example of the "try-before-you-buy" and experiential retail philosophies. At new DICK'S Sporting Goods House of Sport stores, not only can customers find all their favorite sportswear and equipment, but they can fully immerse themselves in the active lifestyle right there in the store. With features like the House of Cleats, The Cage, and an indoor climbing wall, you can test anything out and ask trained staff members detailed product spec questions so that you know exactly what you're getting before walking out the door.
Collaborating with DICK'S, WD played a vital role in innovating the customer experience and bridging the gap between in-store and digital offerings. Check out our DICK'S Sporting Goods case study to learn more about our work on their House of Sport store concept with them! You can also listen directly to a member of the DICK'S team talk about the new store format on our WDCast with Toni Roeller, Sr. VP of IN-Store Environment, Visual Merchandising & House of Sport.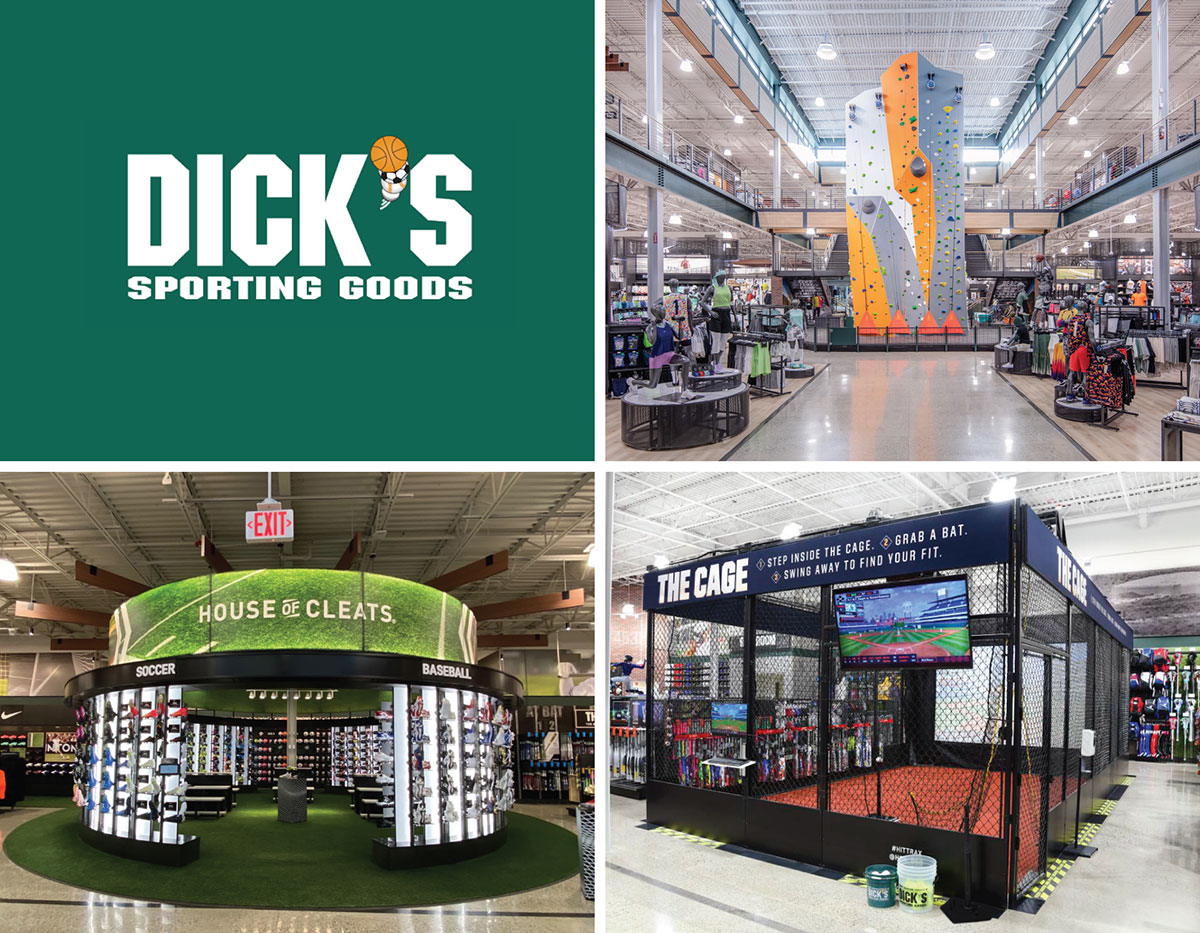 UpWest
Launched conveniently before the pandemic in 2019, UpWest is a young brand dedicated to providing comfort to a generation seeking solace in their homes. While primarily an online retailer, according to Jamie Schisler, Chief Comfort Officer at UpWest, UpWest "believes very strongly in the store business."
Similar to IKEA, UpWest is driving foot traffic to their store with a sustainability-centered approach. In their New York City SoHo store, UpWest partnered with Scrap NYC, an organization that repurposes used and damaged clothing into anything from housing insulation to brand-new fabric for new garments. UpWest encourages customers to drop off used clothing in designated bins, not limited UpWest products. This approach aligns with their wellness-centered strategy, creating a unique in-store experience while promoting sustainability.
Listen to Jamie speak more on UpWest's store strategy in this WDCast.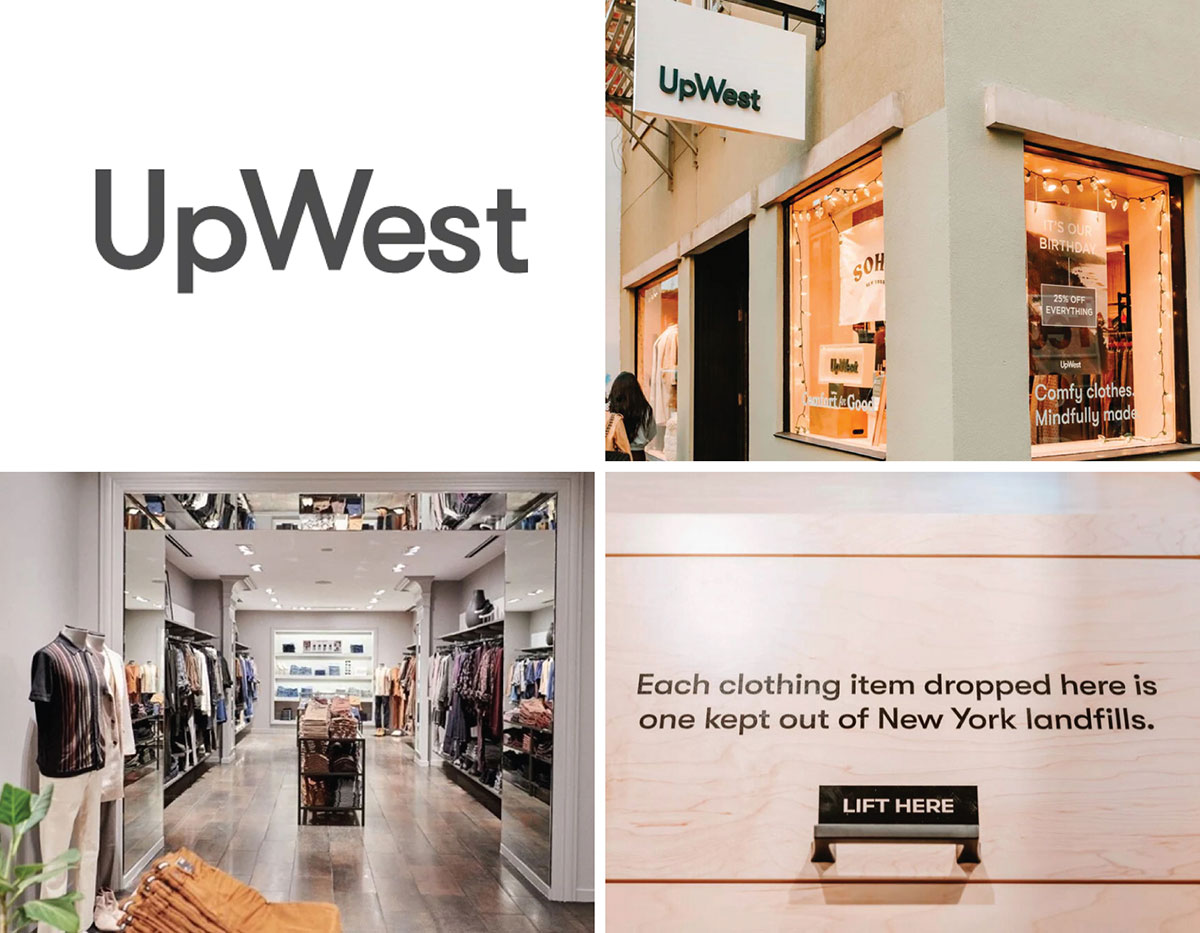 E-commerce hasn't completely won out yet: The Power of In-Store Experiences
In an age where e-commerce holds sway, it's reassuring to see retailers acknowledge the value of in-store shopping experiences. By creating immersive environments that foster discovery and learning, IKEA, DICK'S Sporting Goods, and UpWest attract foot traffic, driving revenue and reaffirming the enduring appeal of physical retail. While online shopping has its advantages, these retailers remind us that there are aspects of the shopping journey that simply can't be replicated online, ensuring that in-store experiences remain vibrant and essential.
Read more about immersive experiences in our other Wayfind articles!
Subscribe to Wayfind
---
Sign up to get trends and insights from the best thinkers at WD delivered direct to your inbox.
Refer a Friend
Use this link to refer a friend to Wayfind
---
Share on Social
Share Wayfind on your social networks
Back to Wayfind

More from WD