White Paper
The Store of the Future is Not a Store
---
People don't have to go to stores anymore, they have to want to go to stores.
Although we've been talking about that statement for quite some time now, this year has really taken it to another level. Many retailers were closed, literally closed for months, exacerbating an already looming (and dooming) fact: We are over-stored.
Turns out though, consumers do want to go to stores, but in a much different manner than before. According to over 2,100 consumers surveyed in WD Partners' new study:
Buy online, pickup in/at store (BOPIS) approval is at an all-time high
Delivery has an approval rating near 100%
Dark stores (no shopping, pickup and delivery only) have been deemed acceptable in big numbers
Couple all that with the finding that consumers consider excellent in-store experience extremely important
---
Watch Lee Peterson Present The Store of the Future is Not a Store @ NRF 2021
---
We've talked to more than 25,000 consumers and published over a dozen white papers on the future of retail and customer experience. Want to know what it means for your brand? Call us at
888.335.0014
or email us at
TalkWithUs@wdpartners.com
.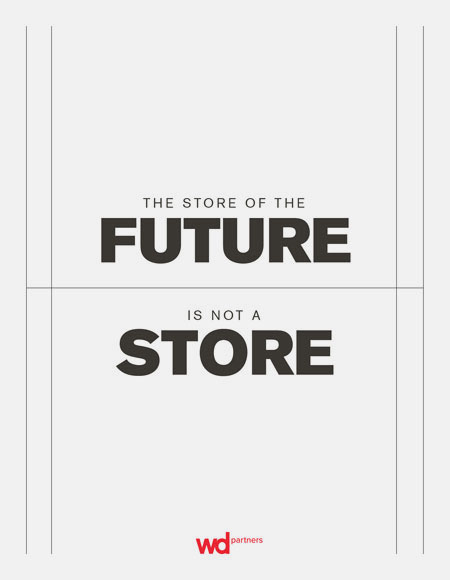 Share
Back to What We Think

More from WD
Dark Restaurants: A Case Study in Innovation

Right now, quite frankly, it's impossible to say. What we know for certain is that, at least in the near-term, the restaurant of the immediate future is going to look drastically different than anything that has come before it.

Wayfind

Julie DiNatale, Commercial and Strategic Partnerships Leader for Truterra (sustainability division of Land O'Lakes): Farmer-Driven, Sustainably-Focused

Julie is the Commercial and Strategic Partnerships Leader for Truterra, the sustainability business of Land O'Lakes, Inc., one of America's largest farmer-owned cooperatives.

WDCast

EVP, Thought Leadership
Lee has more than 30 years of collective experience as a retailer, a strategist, a public speaker and as a leading voice in the future of retail. He brings an innovative approach to modern retail by understanding cultural trends, consumer demographics, and buying behavior across multiple industries.

Speakers