HealthWellness
Beyond the Bottle
Redefining Retail Pharmacies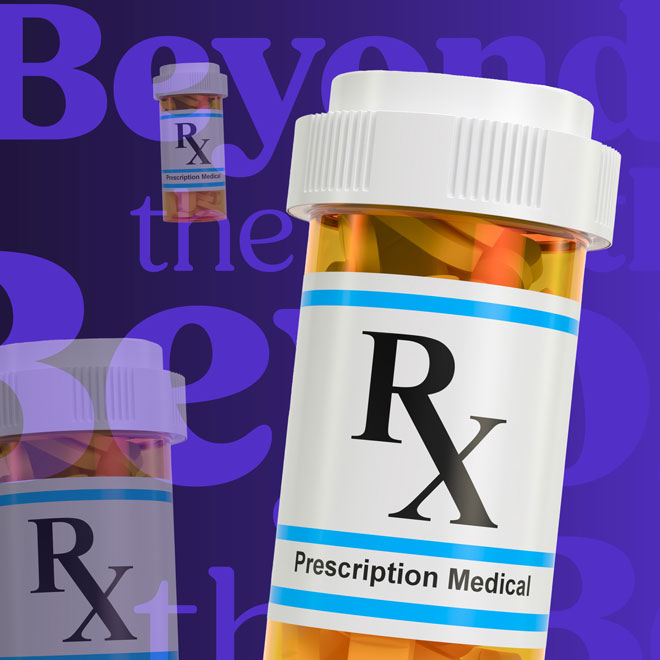 ---
Estimated Read Time: 3 Minutes
---
When you think about it, pharmacy fundamentals haven't changed that much in the last 100+ years. Traditional pharmacies have featured shelves stocked with pills and elixirs behind a counter, portioned out and delivered to customers per the doctor's orders. However, the current landscape is witnessing rapid disruption and innovations that are reshaping the retail pharmacy experience.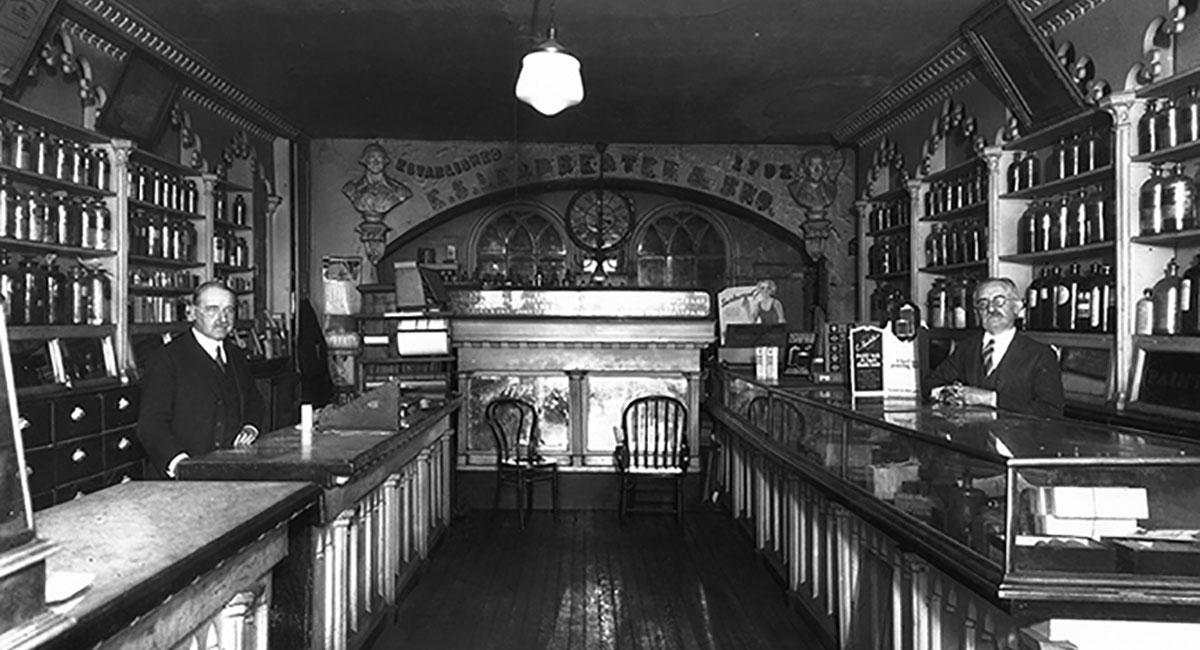 Embracing Change: Disruptions in the Pharmacy Landscape
Cost pressures and staffing shortages have placed significant pressure on pharmacy margins, creating a need for operational improvements. Fortunately, technological advancements have emerged to make those improvements possible. Notably, in-store automation and off-site centralized filling has revolutionized pharmacy operations. This innovative process streamlines order processing, allowing orders to be delivered directly to the store or home. In turn, this frees up in-store staff and pharmacists from mundane tasks like "pill counting," enabling them to be more available to customers as trusted advisors for their health journey. This shift indicates that the role of the pharmacist is dramatically changing to become that of a true healthcare clinician. Pharmacists are highly educated and trained and are among the most trusted providers by consumers. Allowing them to operate at the "top of their license" is a win-win for the consumer and pharmacist/retailer.
To make this transition, pharmacists need to break away from the traditional counter-bound approach. They need to become less transactional, more consultative, and build deep, lasting relationships with their customers.
Online Shopping and Innovative Pharmacy Models
The new pharmacy landscape includes a dramatic growth of online shopping, mobile app use, automatic ordering, and home prescription fulfillment. All major pharmacy chains offer these tools, which saw significant growth during the pandemic and continue to thrive. New entrants, such as Mark Cuban CostPlus Drug Company and Amazon Pharmacy, are further disrupting the market by offering lower costs and greater transparency. For instance, Amazon's new RxPass allows Prime members a subscription that covers all a customer's generic prescriptions for one $5 monthly fee. This could mean substantial savings for frequent prescription users.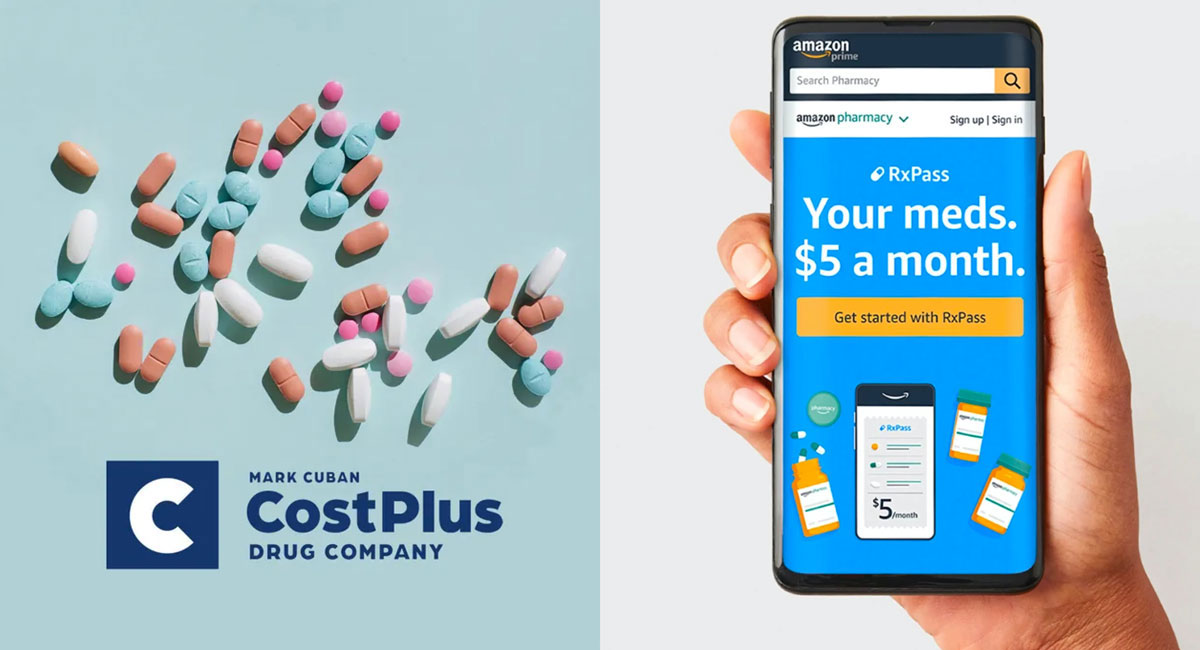 The pharmacy of the future will also include a host of new services. The pandemic transformed pharmacies into major destinations for testing and vaccination, and these services are expected to persist and expand into other conditions. In addition, new legislation in Canada has expanded the licensing of pharmacists to include the treatment and prescription of medications for 13 common non-acute conditions like pink eye and UTIs. This type of prescribing regulation is making its way to the US with major chains like Walmart quickly embracing the change.
Furthermore, beyond pharmacies, major drug store and mass retail brands are incorporating health services like primary care, behavioral health, virtual health, urgent care and in-store clinics at a rapid pace. These chains are effectively creating a holistic healthcare ecosystem, surrounding consumers with convenient and affordable options for a wide range of health and wellness services. This strategic moves positions them as comprehensive healthcare providers, capturing a meaningful share of the non-acute, everyday health market.
We previously explored the activities of these major players in our POV, The Retail Health Arms Race.
A New Vision for Pharmacies: Key Transformative Directions
As we look to reimagine the future of pharmacy, it is imperative that we depart from the current model and embrace new directions that are:
Open, approachable, and consultative
Connected and proactive utilizing data from wearables, home monitoring and AI
Empowered and cooperative, offering expert guidance and self-care information
Accessible 24/7 through virtual health and advanced technology tools
Focused on proactive and preventative healthcare rather that merely reactive
Integrated into a comprehensive care team, representing an entire healthcare ecosystem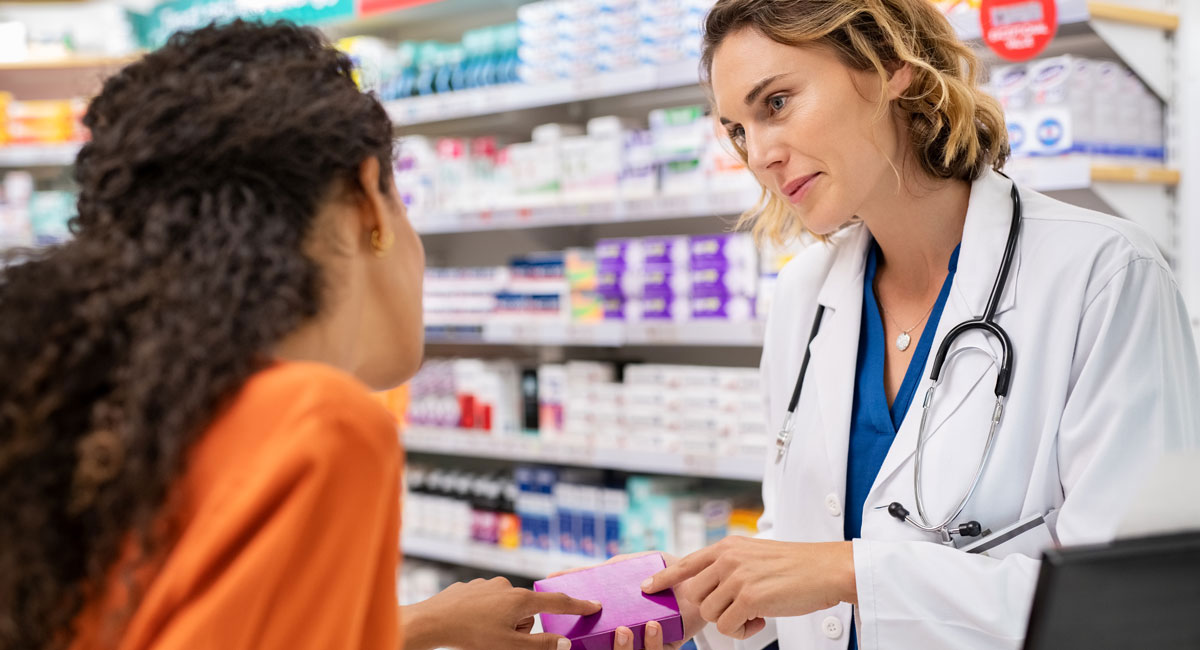 At WD Partners, we are at the forefront of these transformative changes. We work with our clients to implement these emerging trends and strategize together as we envision a new era for pharmacies, healthcare experience, and customer relationships in the healthcare industry.
Back to Wayfind

More from WD