HealthWellness
Redefining Primary Care
How to Heal a Broken System With Innovative Alternatives
---
Estimated Read Time: 1 - 2 Minutes
---
The primary care provider has always been a fixture in the healthcare landscape and the key gateway to services and specialties consumers need to maintain their health and be treated for episodic or chronic conditions. However, this bedrock system is in the midst of a massive upheaval that is likely to shift consumer choice, and in the process, shift how healthcare is defined and delivered.
Savvy new entrants have sensed an opening in a broken primary care system. As physician shortages worsen, the wait time to even get an appointment with a provider has expanded from 18.5 days in 2015 to nearly a month in 2019! Not surprisingly, in that time span, average net promoter scores have plummeted from 2.7 to –1.21. In 2018, nearly half of primary care physicians (46% according to Statista) were over 56 years old, and 49% reported being "burned out." Therefore, the incentive for this group to change and become more consumer—centric and accessible is simply not realistic.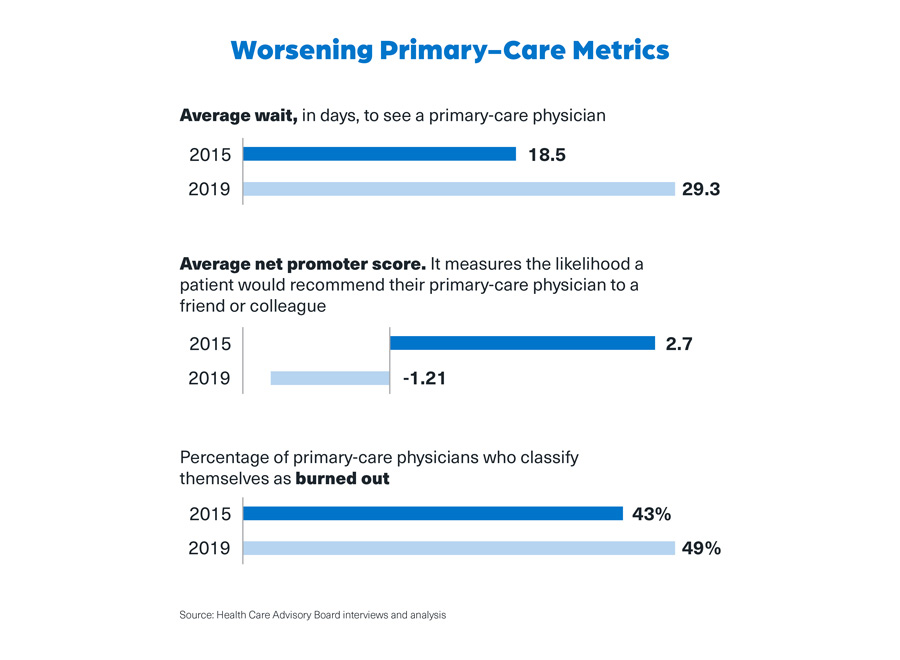 Healthcare systems have been racing to buy up practices and try to lock up capacity to alleviate the shortage. This means they are also loathe to upset the apple cart with these precious resources and force change. New telehealth access and other more convenient technologies have expanded, but that means new methods and skills for providers to learn and embrace. As a result of all of these factors, consumers are increasingly choosing to forego primary care, as just 58.2% of US adults are expected to have at least one in—person visit with a primary care physician in 2022—down from 62.8% in 2018.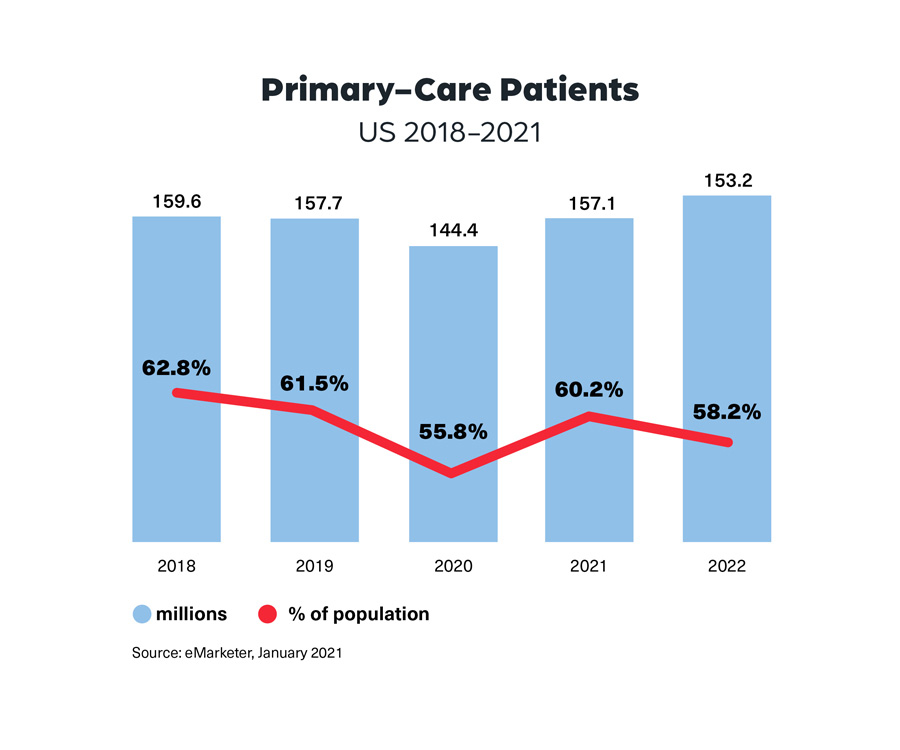 Download our POV to find out more about new players, models, and innovations emerging in the world of primary care.
Subscribe to Wayfind
---
Sign up to get trends and insights from the best thinkers at WD delivered direct to your inbox.
Refer a Friend
Use this link to refer a friend to Wayfind
---
Share on Social
Share Wayfind on your social networks
If you liked this, then you'll love our Health + Wellness collection of POVs, thought leadership, and case studies.
Learn more about how WD can help innovate and scale your practice
here
, and then talk with our Health and Wellness practice leader,
Dan Stanek
, to get started.
Back to Wayfind

More from WD